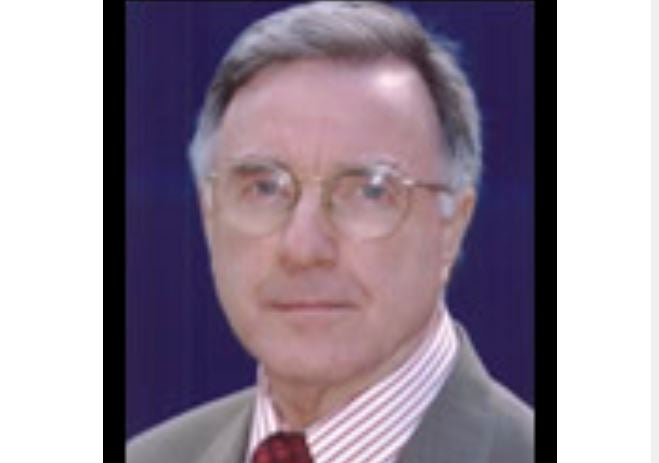 British Association of Journalists union founder Steve Turner has been praised by rival union the NUJ as a "fierce defender" of journalists' working conditions and an advocate for "robust and decent" journalism following his death aged 80.
Turner established the BAJ in 1992, which is the recognised union for Trinity Mirror group, breaking away from the National Union of Journalists after he was fired as its general secretary in 1991. According to the BAJ, "Steve's clear-headed vision did not meet with approval from left-wingers and he was ousted." He had held the post for a year after winning a large majority.
The resulting rift has never been amended. But a week after Turner's death on 12 May following a long period of illness, NUJ general secretary Michelle Stanistreet told Press Gazette: "Whilst there were undoubtedly historic differences with the NUJ, both in terms of policies and strategies, there was also a lot of common ground in our mutual motivations – defending journalists' working conditions and advocating for robust and decent journalism – and Steve was clearly a fierce defender of both."
Turner, originally from Romford, began his journalism career on the Ilfrod Recorder and Romford Times and for a period ran his own freelance agency. His first staff job in Fleet Street was as a news sub-editor on the Daily Mail. Later he worked as a sub-editor on the Daily Mirror's features sub and edited the paper's Public Opinion readers' letters page as well as sub-editing the column written by well-known politician and journalist Woodrow Wyatt.
The Guardian's Roy Greenslade, who worked with Turner while editor of the Daily Mirror in the early 1990s, said: "I worked within hearing of him and one of the weekly delights was to eavesdrop on the series of phone calls between Wyatt and the ever punctilious Steve as he sought to make sense of the irascible columnist's raw copy.
"I recall phrases such as 'I'm only trying to help you make your point, Woodrow'… 'well, you can't say that because it's not factually accurate'… and, inevitably, 'I think the editor will agree with me if you do call him.'
Turner became the Mirror's father of chapel and took many of the NUJ's members with him from the title when he set up the BAJ, including current BAJ general secretary Janet Shields. His death comes after a long period of illness.
Shields said: "Steve Turner was an exceptional man with a great vision of how labour relations should be conducted. He firmly believed that negotiation was a better way than confrontation, and proved his point time and again.
"He fought tooth and nail for any journalist who asked him for help. He was a staunch friend, an implacable enemy, and a man of great personal integrity. His family, the members and I will miss him greatly. I hope people will honour his memory at a memorial service at the Journalists' church, St Bride's on Thursday 15 September at 11.30am."
Email pged@pressgazette.co.uk to point out mistakes, provide story tips or send in a letter for publication on our "Letters Page" blog