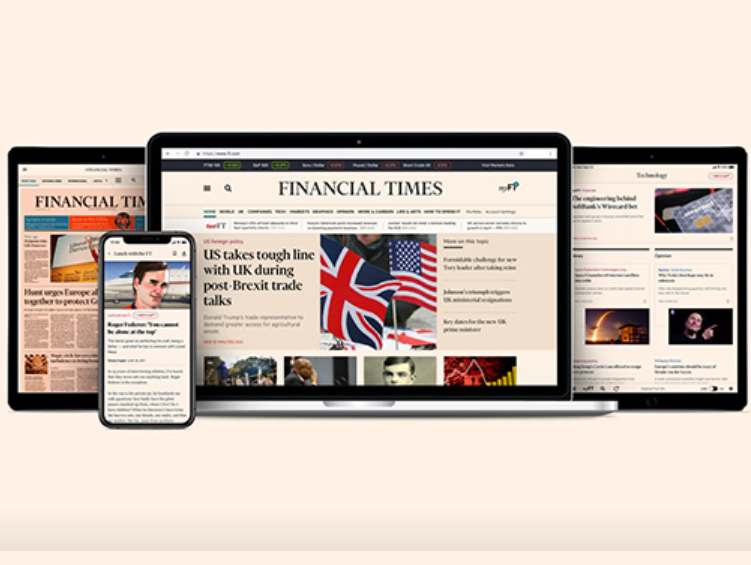 FT Edit, the Financial Times' app offering readers only eight articles a day, has had almost 140,000 downloads since it launched in March last year.
The FT declined to reveal how many paying readers the app has attracted, but said a surprisingly large proportion of readers were graduating up to paid subscriptions.
The Financial Times set up FT Edit in the hopes of reaching new, younger audiences unwilling to pay for an expensive full subscription – and seems to have achieved that goal.
FT Edit editor Malcolm Moore told Press Gazette the "daily magazine" has done particularly well in the US – and that it has spurred the Financial Times to start dabbling in influencer marketing.
How the FT Edit experiment has gone: new readers, good retention
When Press Gazette spoke with Moore in March 2022, shortly after FT Edit went live, he said the app was designed with an audience in mind who were "tired of the endless news cycle, they're tired of just having so much information thrown at them all the time".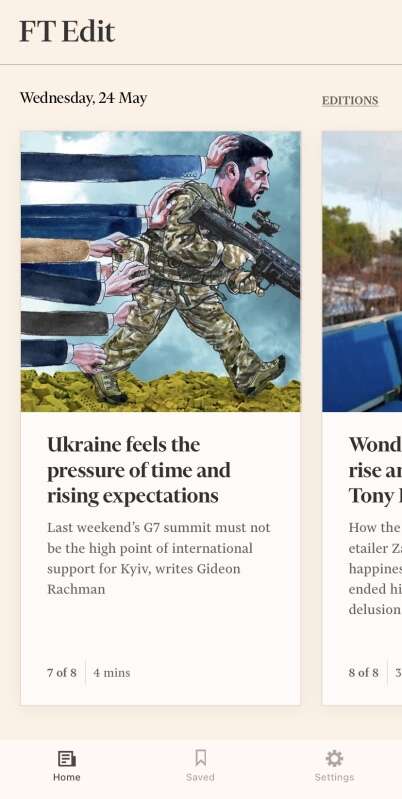 Speaking this week, Moore said that in the event users of the new app had "clicked with it really quickly.
"In the user research, a lot of the feedback was – this is very minimal, this is very calm, this is very focused. It feels different from the doom-scroll – it's a horizontal, rather than a vertical thing. You get to an end, it's completable".
It was successful enough that in March this year, FT Edit launched a dedicated US edition. Moore's US curatorial counterpart is Caryn Wilson, whom the business paper hired from The New York Times.
Financial Times chief commercial officer Jon Slade told the Deloitte and Enders Media and Telecoms Conference last week that the US was the FT's fastest-growing market, seeing a 16% rise in subscribers over the previous year. (The UK saw a 15% rise in the same period.)
Moore said this week: "Of course, you won't be surprised to hear that what [Americans] want is news about the US. And I think what they're coming to us for is really that global perspective – what are people in the UK writing about the US?"
Moore said that the US edition was "going really well. We're seeing a lot of traffic from the US – in fact, in terms of readership, we're now about half US, half everywhere else.
"The important thing to say, really, about the US, is this product – we always built it with the US in mind. And we built it because we wanted to have a competitive price offering in the US where it's a very competitive market and pricing is very keen".
[Read more: The British are coming – Fleet Street's 'digital landgrab' on US news sector]
How to convince new audiences to pay for FT journalism
In the UK FT Edit is free for the first month, 99p per month for the following six months and £4.99 per month thereafter. The US edition goes from free to 99 cents and $4.99 over the same timescale. It is available on iPhones and iPads, but not yet on Android devices.
An FT Edit subscriber paying full price would spend just under £60 (or $60) on the product over a full year. For comparison, a full-price annual digital subscription to the core Financial Times costs £319 – making it the most expensive consumer digital news subscription in the UK or US.
Moore said retention was going substantially better than expected: "We can see that the people who open the app and read an article on the first day are almost certainly going to become paid subscribers."
Some 88% of free trial users who do not drop out before the end of the month go on to pay the 99p fee for the following six months. And, "when you then get to six months and you graduate up to full price… 85% of people [who make it through the six months] are then graduating onto full price.
"Now, when we originally drew up our business plans, we thought we would have a 20% conversion rate, based on the sort of things that Apple was telling us about behaviour and apps. 
"So we know that this is a very sticky product for people who get into it. They like it, it becomes part of their habit and they stick with it."
[
Correction: An earlier version of this article estimated FT Edit may have attracted 100,000 subscriptions, assuming it was retaining 85% of 88% of the 140,000 downloads. This failed to take into account that many of the downloads drop out before the end of the free trial, and others will leave during the subsequent discount period. The FT declined
to share precise subscriber figures.]
In the US market, Moore said the FT hadn't carried out enough research to say who its competitors were – but surveys of FT Edit readers found the other publications they were most likely to subscribe to were magazines such as The Atlantic and The Economist.
"And that sort of reflects that FT Edit is not a breaking news app. It's not where you go to find out what's going on in the world.
"It is where you go to when you have a pocket of time in your day – you're having a cup of coffee, maybe you're having some lunch, you want to read something a bit longer and a bit more in-depth… It's more of a daily magazine, I would say, than a daily newspaper."
[Read more: Mail joins 100k Club – Exclusive ranking of world's top paywalled news publishers]
Financial Times-reading Young non-Cannibals
In March 2022, Moore expressed some confidence that FT Edit wouldn't accidentally undermine the Financial Times' substantial subscriber numbers for its core product.
One year later, he said that on the cannibalisation question, things had gone "better than I expected".
"The last time we spoke I said, 'We're pretty confident this isn't going to happen' – but actually, internally, we were still very concerned. We were keeping a very, very close eye on things…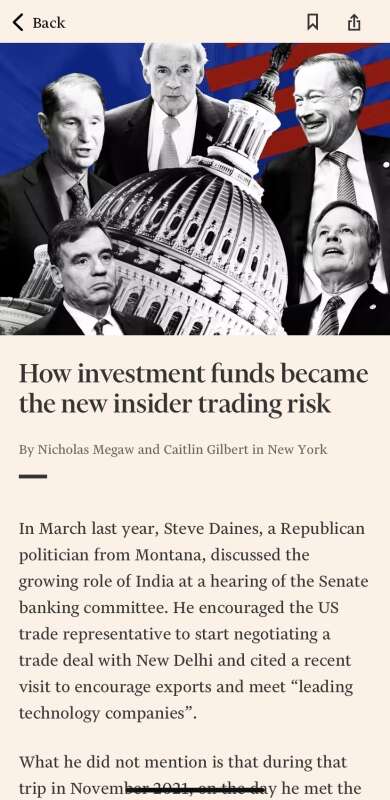 "As it turns out, we have seen almost zero cannibalisation. In fact, we've seen the opposite, we've seen quite a lot of conversion. People are trying FT Edit and then switching upwards to a full-price subscription when they get a taste for the sort of content that we're providing."
Moore said he wasn't able to give any figures on how many people were upgrading, but "what I've been surprised by is that people are upgrading not just to standard subscription – they're actually upgrading to premium subscriptions as well.
"Which is remarkable, if you think that – you know, a premium [digital] subscription in the UK is £55 a month. To jump from 99p a month to £55 pounds a month? It shows you that FT content is really good! It's worth paying for."
The readers of FT Edit, Moore said, "tend to be slightly younger than a standard FT reader. They tend to be professionals who are living in big cities. And they tend to be people who are already sort of connected to the FT brand in one way or another."
A typical user might have previously had access to the FT as a student or through work, or they might "have bought the FT print at the weekend but want something during the week as well."
That matches the audience Moore told Press Gazette FT Edit hoped to target when the app had just launched, which Moore said was not accidental.
"The reason why this app has been so successful is just because the research that we did beforehand identified a really important need for the customers."
Moore said the FT does much of its marketing for FT Edit on Apple and Google, "but one thing that we have done, which is absolutely new for the FT – we've certainly never done it before – is we have done several influencer campaigns".
FT Edit had had "six or seven" guest editors for the app, he said, who promote the takeovers on their social media pages. The day Moore was speaking, Wahaca restaurant chain founder Thomasina Miers had curated FT Edit in the UK. Previous partners had included Dragons' Den panellists Sara Davies and Steven Bartlett.
Moore wasn't sure whether FT Edit had paid back its development cost yet, because "developers are very expensive. But we're certainly on track to do that".
And he said that his team was actively looking at expanding the product to new territories – but "the plan for this year is basically to focus on the US and try and really do as well as we possibly can".
[Read more: Influencer advertising will soon be a $20bn+ market – but experts say beware of click farms and fake followers]
Email pged@pressgazette.co.uk to point out mistakes, provide story tips or send in a letter for publication on our "Letters Page" blog