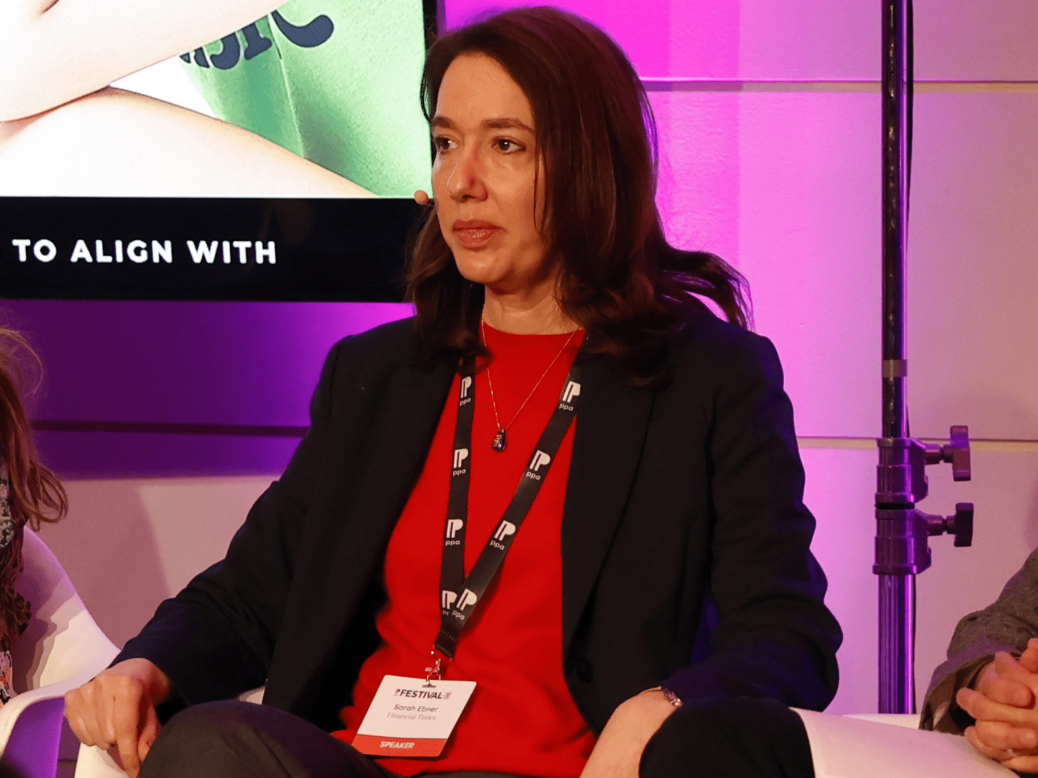 Far from being a problematic competitor, Substack is proving "very helpful" to publishers with their own newsletters by proving readers' willingness to pay.
That is the view of Sarah Ebner, the head of newsletters at the Financial Times who previously held the same role at The Telegraph.
Asked at the PPA Festival in London last week whether the FT had been impacted by the rise of Substack and other platforms adding to the competition for people's time, Ebner said: "I actually think Substack's been very helpful to newsletters. I think it's made people even beyond newsletters realise how important they are: 'Oh my god, there [are] all these people who are interested in reading other people's newsletters – oh, and they'll pay.'
"I think it's probably not been good for certain types of organisations or certain [people] who wanted to write newsletters and suddenly there's loads and loads of them and it's difficult to compete.
"On Substack, you can make a fortune but it's only a very small number of people who do that. But if you work for a big organisation, then you get all the help from the other areas of that organisation so if you go on holiday someone can cover your newsletter and things like that so I actually think it's been positive.
"I think that there is also a realisation that people might pay for newsletters and, in fact, we've got an experiment going on at the moment where two of our newsletters we are selling as individual products so it probably helps. I think that it's interesting to see more where Substack and Ghost and Beehiiv are going to go…"
One of the newsletters currently being made available to people who do not otherwise pay for an FT subscription is Inside Politics, written each weekday by ex-New Statesman political editor Stephen Bush and available for £5.99 each month after a 90-day trial period.
Ebner added that newsletters are "only going up" for big publishers and described how they can be used to achieve a range of goals.
"Obviously they're brilliant for building habits, they're brilliant for loyalty, for attention, for engagement. They can be used for lots of other things as well leading to subscriptions, promoting some great journalist you might have who wants to start their profile, for excellent commercial deals and sponsorship, promoting events… so they do loads of different things and of course, traffic, which is what a lot of people use them for."
The FT primarily uses newsletters "for engagement to enhance the value of subscriptions", she said.
Ebner said data shows that 17% of FT subscribers who are classed as engaged would not be if it were not for newsletters, following a recent rise in that figure from 11%.
She also revealed that readers on an FT trial subscription are 134% more likely to be retained if they are signed up to a newsletter and that subscribers paying via monthly direct debits are 54% more likely to stay if they get a newsletter.
The publisher also secures sponsorship for several of its newsletters, with Ebner citing Moral Money in particular as being "incredibly successful" on that front.
Ebner said: "I think sometimes it's difficult to explain to the commercial department the importance of newsletters and how well they are suited for this world of advertising now because you've got that direct relationship, you've got people who are engaged…
"They get a bit stressed about how you know exactly how many people have read them, all those kinds of things… but I think that that's changing and I think people are realising there are other things you can do with newsletters.
"I would quite like to maybe be able to have an ad in it but not the sponsor option which is something we're talking about. We've also discussed changing the way we have the native ads so they look better."
Ebner added that The Telegraph, where she led newsletters between 2018 and 2021, also commercialised its newsletters "but the FT reader seems to be even more appealing than the Telegraph reader when it comes to sponsorship".
The FT has 36 newsletters, of which 14 are "premium" – which Ebner said means they "tend to be longer, bespoke, exclusive content" and designed to be read in the inbox rather than directing people to the website.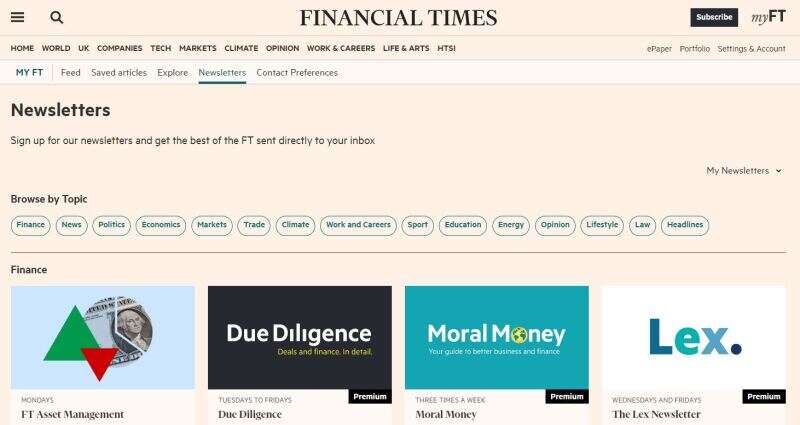 The latest addition is "One Must-Read" which highlights one article each evening and which Ebner said had the "highest numbers we've had for launch ever" and a "very good open rate".
Despite all their benefits, Ebner said not every idea should be turned into a newsletter.
"A newsletter might not always be the answer," she said. "It might be something else. Don't just think we need to make this a newsletter because it might not be right.
"I had this at The Telegraph when somebody wanted to launch… Marriage Diaries and I just said I don't think it's a newsletter, I think it's an on-site column that goes up at the same time, the same day every week. Why package it up and put it in a newsletter? You're just adding another layer. And it worked really, really well on site and just didn't need to be sent via email."
Email pged@pressgazette.co.uk to point out mistakes, provide story tips or send in a letter for publication on our "Letters Page" blog