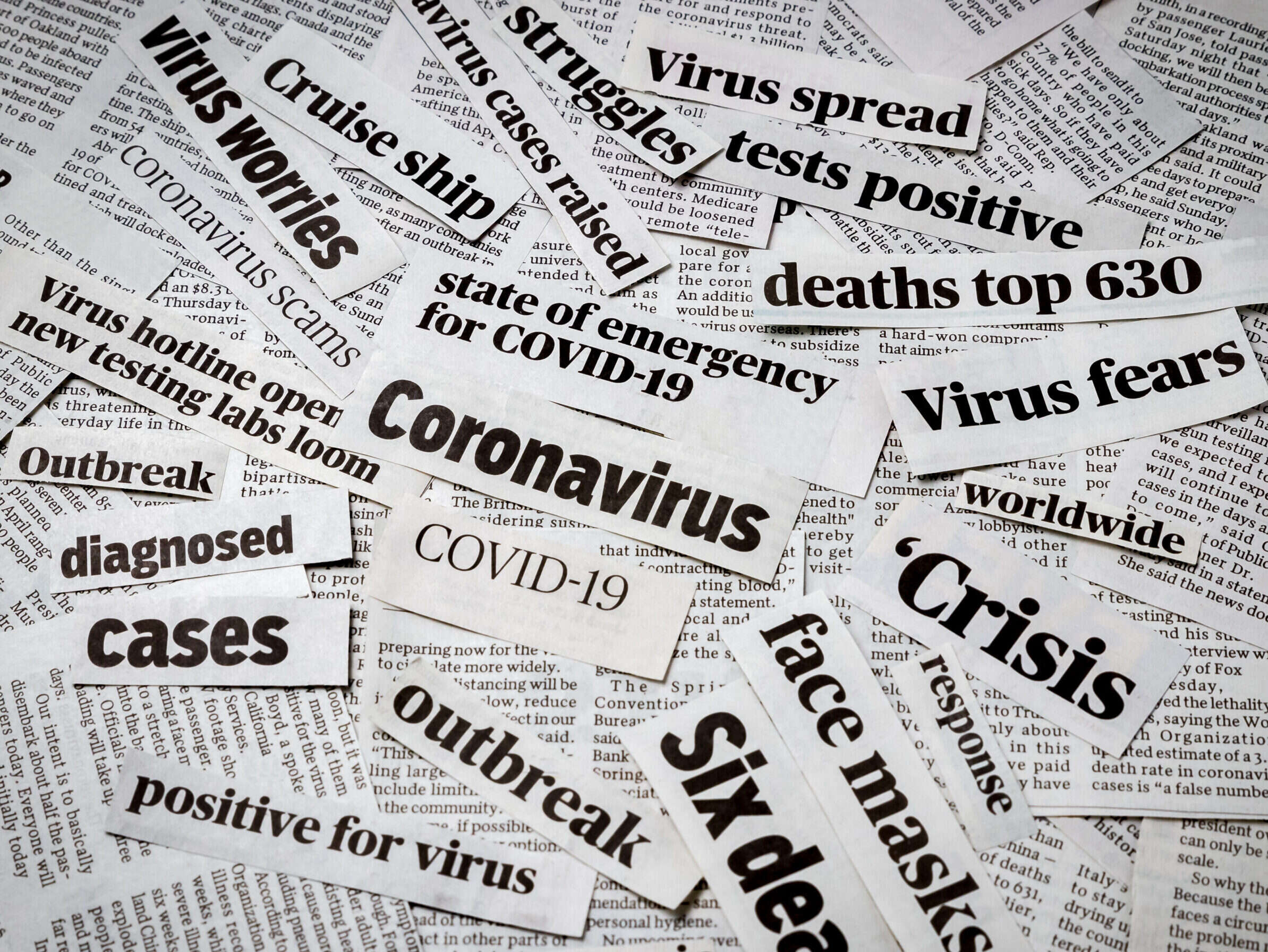 Two-thirds of Brits have begun to appreciate journalism more since the coronavirus pandemic hit, according to a new study.
The difference is most stark among under-35s, with 77% saying they value the work of journalists in gathering reliable news and information more than they did before the crisis.
The World Without News study, commissioned by Newsworks and carried out by three research firms, found that 66% of people "appreciate and value journalism more since the global coronavirus pandemic began".
Jo Allan, managing director at Newsworks, said the research "clearly shows the importance of trusted news and information" and "the essential and growing role news plays in bringing us together".
Young people are also increasingly recognising the value of trusted news providers over information they see on social media platforms.
The study found that although 42% of under-35s said they used social media more during the height of the pandemic, 70% of those felt less anxious about a story they had seen on a platform like Facebook or Twitter once they had verified it with a news brand.
Press Gazette has repeatedly highlighted the importance of evidence-based journalism from bona fide outlets over Covid-19 misinformation shared on social media with our Fight the Infodemic campaign.
Newsworks insight director Denise Turner told Press Gazette the response from under-35s was "very reassuring" and the most surprising part of the survey.
"Yes they went to social media probably quite a lot more but actually they found themselves more anxious because they didn't know how to make sense of the world," she said.
"The other thing that was quite interesting from talking to them and delving a bit deeper was even if they were going to social media they were often finding themselves gravitating towards newsbrands because that was the thing they felt would help them make some sense of it and help them understand so it stopped the firehose of information.
"I'm not having a go at social media, I just think it has its place and in times of crisis having somebody put some structure on the world for you that you can then either agree or disagree with is a good thing. "
By contrast, older readers' views stayed "pretty much consistent".
Turner noted that although they were "glued" to the TV news and Government briefings in the early part of lockdown, they still turned to newsbrands in print and online to make sense of what Boris Johnson had said and what it meant for them.
Journalism of democratic importance
Some 70% of respondents agreed a "world without journalism would harm democratic society" and almost all of those people felt journalists were "important to society" and do work "covering important topics and issues that might otherwise be overlooked".
This tallies with a report commissioned by the UK Government and published earlier this week that found a link between local newspaper circulation and voter turnout.
Ian Murray, executive director of the Society of Editors who supported the research alongside the News Media Association, said: "It was always understood that the public supported a free press and recognised the need for the mainstream media with its ability to provide well researched, balanced, correctly edited news content and the proof has been provided by the numbers in which people have turned to trusted journalism for news and information during this pandemic.
"The figures supported by this research underscore the public's understanding of the value of the news content that the press provides in the UK."
Newsworks said the survey also showed the importance of consuming news in helping the public meet their personal goals both in normal times and during lockdown: these include connecting with others, understanding the world around them and helping them thrive as individuals.
Turner said this was "reassuring" as it showed the role bona fide newsbrands still have to play "in a world where people can get their news from anywhere".
NMA deputy chief executive Lynne Anderson said the research emphasised the need for "urgent action" from the Government to tackle the "overweening power" of the tech giants, promote trusted news sources and create targeted support measures so the industry can "continue to perform this vital role".
The in-depth research took place over nine months between December 2019 and August this year, enabling comparison between before and after the main lockdown period.
It included a nationwide survey of 2,000 people carried out twice, in February and August, and a 24-hour news diary by 1,100 people who documented more than 5,000 instances of their news consumption.
News deprivation/saturation experiment
Another part of the research constituted a behavioural experiment with 21 people who were either deprived of their usual news sources or, if they did not usually read the news, saturating them with newsbrands.
Turner gave the example of a man who was used to getting most of his news from Reddit and was flooded with stories from the i for the experiment, finding himself reading about the royal family for the first time in years and subsequently buying tickets to the Tower of London for his family.
On the other side of the experiment was a man described as an "avid" Sun reader, mainly for the sport, who felt he still knew the scores and what was going on when deprived of the brand but that he had lost the sense of "something extra" to talk about with his friends.
Turner told Press Gazette: "The common theme for the people who were deprived was that newsbrands were sort of an anchor for them and something they would use as a yardstick to measure everything else by that they were reading or hearing or seeing. And the ones that were saturated were really pleasantly surprised."
She said the survey showed "these are not dead in the water publications. These are living, breathing, thriving publications and we often heard the phrase holding people to account.
"It was really reassuring that newsbrands have a future," she went on. "There's still a really important role for them to play and if you can get people to consume them then they're really pleasantly surprised by it."
Picture: Shutterstock/J.J. Gouin
Email pged@pressgazette.co.uk to point out mistakes, provide story tips or send in a letter for publication on our "Letters Page" blog