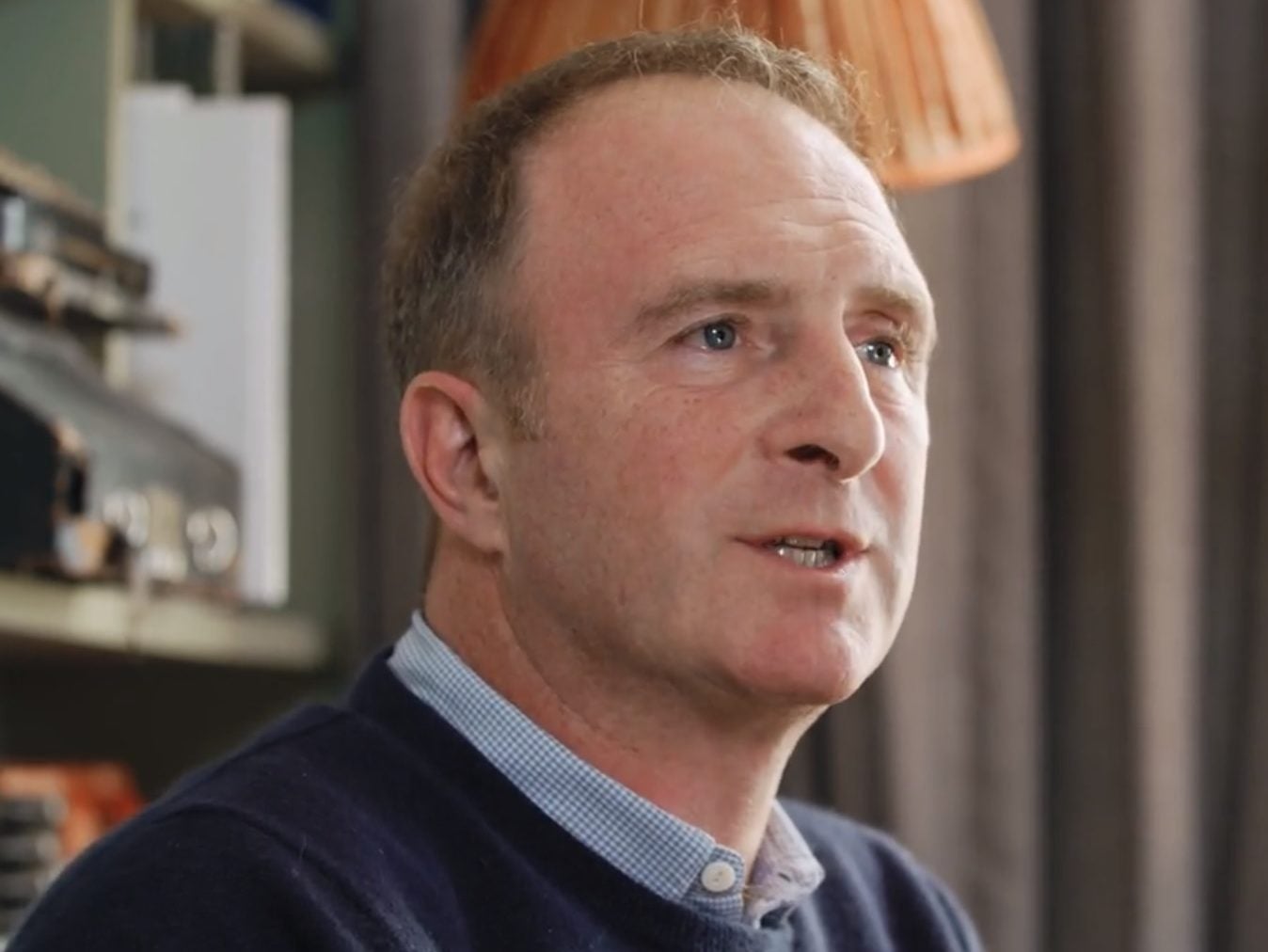 James Harding has said his move into "slow news" with new venture Tortoise Media was the result of a "lesson learned" while working as editor of the Times and director of BBC News.
"When you look back at the pieces of work that we did that had a real impact, they all took much longer than we expected when we set out," he told Press Gazette.
"So, if you look at the reporting into child sex grooming in Rotherham and Rochdale – that took more than a year before we got that in the [Times]…
"And likewise if you look at some of the big investigations we did at the BBC – the Paradise Papers, Panama Papers – they took a long time and I think that was a lesson rather than a frustration.
"It was a lesson that said, actually, when you take the time, you can do journalism that is really valued and valuable – so that was the thinking [behind Tortoise Media]."
Tortoise will not chase breaking news, but instead look to "what's driving the news" and claims to offer a "different kind of newsroom".
It is set to start publishing content online and in a dedicated app from January, ahead of an official launch next spring. Once up and running, it will also produce a magazine – "a small book of big reads" – four times a year.
Harding, Tortoise's editor and one of its four co-founders, said there is still a "huge need" for breaking news, "for people chasing what's just happened or [is] happening", but added: "It's just that when I look at the world it seems as though there are a lot of people doing that.
"In fact the vast majority of news organisations are doing that, and as a result you see lots of occasions where there are dozens and dozens of microphones at the same event, or dozens of cameras or reporters at the same event.
"And if you were trying to step back and look at how we understand the world or see things that are currently going unseen or hear what's going unheard, you take a different approach – and that's ours, which is we're not going to press conferences, we're not going to cover breaking news, we're trying to understand those forces that are shaping our future.
"There's also the fact that we have a huge number of services that are providing text alerts or curating the news or providing lots of headlines. We're trying to do something different – investigative, analytical, opinion, that's our approach."
A crowdfunding campaign selling founder memberships for Tortoise has raised more than £350,000 at the time of writing – far above its initial £75,000 target. Harding said the business plan is to have enough funding for three years, with the money raised going "directly into our journalism".
Tortoise currently has a staff of about 20 people, but is looking to double this come the middle of next year.
A "round-table" of editors – those already hired include Newsnight policy editor Chris Cook, Guardian assistant editor Merope Mills and ex BBC Panorama and Today show editor Ceri Thomas – will be full-time staffers.
The next recruitment phase will include specialist editors to cover Tortoise's five key areas of coverage: technology, natural resources, identity, finance and longevity (the fact people are living longer).
Harding said the model would also rely on getting "a lot from contributing editors and from contributors". He said: "We want to get a lot from people who are journalists, but also who aren't.
"So what we want to do is try and get people who have got expertise or stories to tell to come to us and give another layer to it."
He added: "We're not trying to replicate existing newsrooms.
"What is clear is that we're trying to make sure that we have a small, central team and that then we've got bigger commissioning budgets and bigger contributors budgets so that we can flex that hopefully as we grow."
Of Tortoise's nearly 1,400 backers on its Kickstarter campaign, Harding said a large proportion – about 40 per cent – were under 30 years old.
Tortoise has targeted the under 30s with special offers. A donation of £50 or more earns the donor a five-year digital membership and founding member status. The nearest equivalent for over 30s costs from £250.
Reaching a younger audience is a central aim of the BBC News strategy, something Harding, who left the corporation at the start of 2018, seems to have taken with him.
"That question of will people under 30 pay for journalism – well we're right at the beginning, but so far we structure the offers to really try and encourage people under 30 to join," he said.
"It will make a big difference I hope to the groups of people who are in our Thinkins, if 40 per cent of our members are under 30."
Thinkins – group discussions attended by editors and members – are a vital part of Tortoise (alongside slow news), which Harding has described as "open journalism".
"I would define it as creating systems of organised listening," he told Press Gazette.
"So that means that whether you're in the room or you're online, we are thinking about how to make sure not just that you listen, but you do it in an organised way.
"If you think about what happened to journalism ten to 15 years ago, we all were hugely excited by the idea that people could comment on our stories, but it just became another form of noise, those threads of comment.
"The problem was it was listening, but it was so disorganised you couldn't hear anything.
"Our approach is: 'How do you do those things in ways that are organised, both in our newsroom and out on the road, in a person-to-person context, but also personally online?'
'How do you do that in a way that you're really hearing what people are saying? We've got a lot to learn, but we're definitely starting on that."
Harding said "opening up journalism" was about "making sure that you're informed by a variety of different people with different views so that you can come to a better-informed point of view on what's happening".
Through its Kickstarter campaign for founding members, Tortoise hopes to build a wide group of people that will help it to achieve this aim. Such a campaign must reach its target to receive any of the money pledged.
"Our aim was to try and set [a funding target] to make sure we would then get over it to try and essentially invite as many people as we can so that we've got a starting group of members with whom we can test the journalism we're going to do," said Harding.
When it begins to publish content in January, Tortoise will produce a maximum of five stories a day, which may fall to just one or two stories "if we've got something", said Harding.
"The real key to it is trying to do less but better."
He added: "I completely understand the model that was the newspaper or the TV or radio bulletin, or even the modern version of the newsletter that's trying to make sure you're across everything that's happened.
"I think those services exist, our approach is to say now we're offering something different, which is a considered view, an in-depth analysis, and really important here is we'll do that in a mixture of film, and text or graphics – we'll use all the things that are available on your phone – but just because we take our time to research it, doesn't mean you need to take your time to read it, or look at it.
"You should be able to do something that is concise and clear so that people feel as though they can get something in-depth, without being at length."
Harding said the fact Tortoise's official launch next year will be around the same time as the UK is set to officially leave the European Union next year is mere coincidence – "it's not even a thing".
Picture: Tortoise Media/Screenshot
Email pged@pressgazette.co.uk to point out mistakes, provide story tips or send in a letter for publication on our "Letters Page" blog