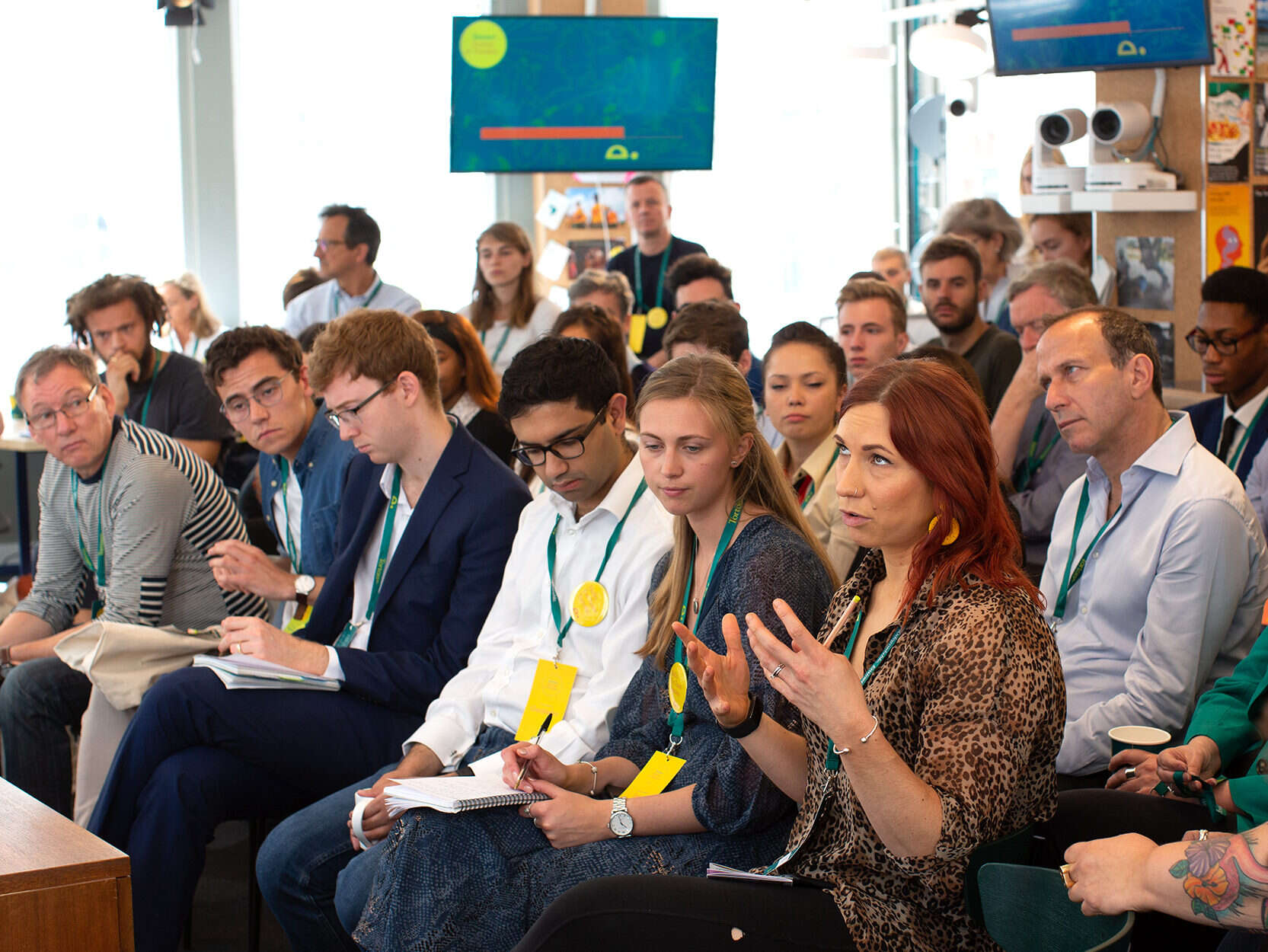 Tortoise Media, the slow news venture launched by former Times editor and BBC news director James Harding earlier this year, has created a new model to bring in a more "diverse mix of members".
Businesses will fund memberships that will be distributed by charitable organisations and groups to fill Tortoise's demographic gaps, such as those outside London, teenagers, the elderly, and the working class.
Tortoise, which promises "slow" journalism that looks behind the headlines and "cuts through the daily noise", launched in April following a crowdfunding campaign that raised £539,035, smashing its original target of £75,000.
It now has almost 8,000 members, 40 per cent of whom are under 30, and has run 138 "Thinkins" – the editorial meetings which encourage input from members to inform Tortoise journalists' future reporting.
But the Tortoise team, which has 50 staff of which three-quarters are in editorial, realised that having a diverse membership is essential because they depends on their members in this way.
"From the very start we thought if we are going to build a newsroom that's fundamentally driven by our members we'd better make sure we have a diverse mix of members," co-founder and editor Harding said.
Tortoise has now launched a new "inclusive membership" model to "ensure that people from all walks of life can participate in and inform the editorial conversation".
Harding's co-founder Katie Vanneck-Smith told Press Gazette there was a "lightbulb moment" after businesses started contacting Tortoise to ask how they could get involved even though neither its website or app carry advertising.
"We want this membership to be representative, we've got brands and business who want to help and get involved in Tortoise, that's a perfect way to bring those two things together," she said.
Seven brands including Santander bank and PR firm Edelman, plus Tortoise's founding patrons, have signed up to fund memberships for 3,500 people so far, bringing its total membership to 11,300.
Six charities and organisations, including the National Citizens Service, Age UK and Into University, will distribute the memberships to their members, staff and alumni and enable Tortoise to host Thinkins in their communities, schools and universities.
Former Dow Jones president Vanneck-Smith said: "This is an entirely new way of funding journalism, through membership, without being exclusive.
"The Tortoise Network is our answer to the conundrum of how to charge for the quality of journalism without pricing people out of the experience."
She added: "It will be transformative for our journalism and it will be transformative, we hope, for the people that get to be part of the Tortoise newsroom as part of their existing programmes that they are already part of."
Potential local news partnership
Asked if the model could be replicated elsewhere, Vanneck-Smith said she felt it would be difficult for national newspapers but that it could be "really interesting" on a local level where a sustainable solution is needed as cover prices and advertising are no longer enough.
"I actually think Tortoise can help local journalism," she said, suggesting the idea could be pursued early next year.
"I think there may be a partnership that Tortoise could do with local journalism and the network in an interesting way because I think our model is absolutely at the core of what local journalism could do in its reinvention for a sustainable, healthy model for themselves.
"I would say to any local journalists out there or local journalism business, talk to Tortoise. We would love to partner with them."
Polly Curtis, former editor-in-chief of Huffpost UK, is spearheading the new model and said it is a something she "really believes in".
"If you set up an organisation like this you risk building another echo chamber, another bubble. The network is the thing we are going to pop it with."
'We've got to make news pay'
Curtis told Press Gazette in July last year she did not want to put Huffpost behind a paywall because she wanted to attract people "who don't feel like news is for them"
"If your position is serving the 'unnewsed', that is a barrier that you would create," she said.
Last week Curtis, who has been working at the Reuters Institute for the Study of Journalism since she left Huffpost, examined in the FT the increase in the"unnewsed" population and the risk that the digital revolution is "exacerbating gaps in news habits".
Tortoise is a "very different proposition" to Huffpost, Curtis said, because of its slow ethos and aim to create "meaningful human contact and interrogation of ideas".
"There's very little business model for that kind of mass publishing anymore so for me on a personal level it's coming at it from a completely different angle," Curtis told Press Gazette.
"We've got to make news pay. The advertising model is not working and it's not even helping anyone.
"Even with all that content that's available, people understand less now than they ever did before.
"Actually come with us, be part of us and there's a much higher intimacy and trust you can build with your audience that way. It's small now but the meaningfulness can grow and grow and the ambition is much bigger."
The new membership model was launched on the same day as the first Festival of Thinkins being held at the Tortoise newsroom in central London.
Speaking ahead of the first of 16 events being held over two days, Harding said it made him "quite emotional" because he "didn't think we would necessarily get here".
"This time a year ago a bunch of us were working out of my kitchen and having discussions in any coffee shop we could find in London and now we see ourselves here with a newsroom of our own and more importantly members of our own."
Picture: Tortoise Media
Email pged@pressgazette.co.uk to point out mistakes, provide story tips or send in a letter for publication on our "Letters Page" blog