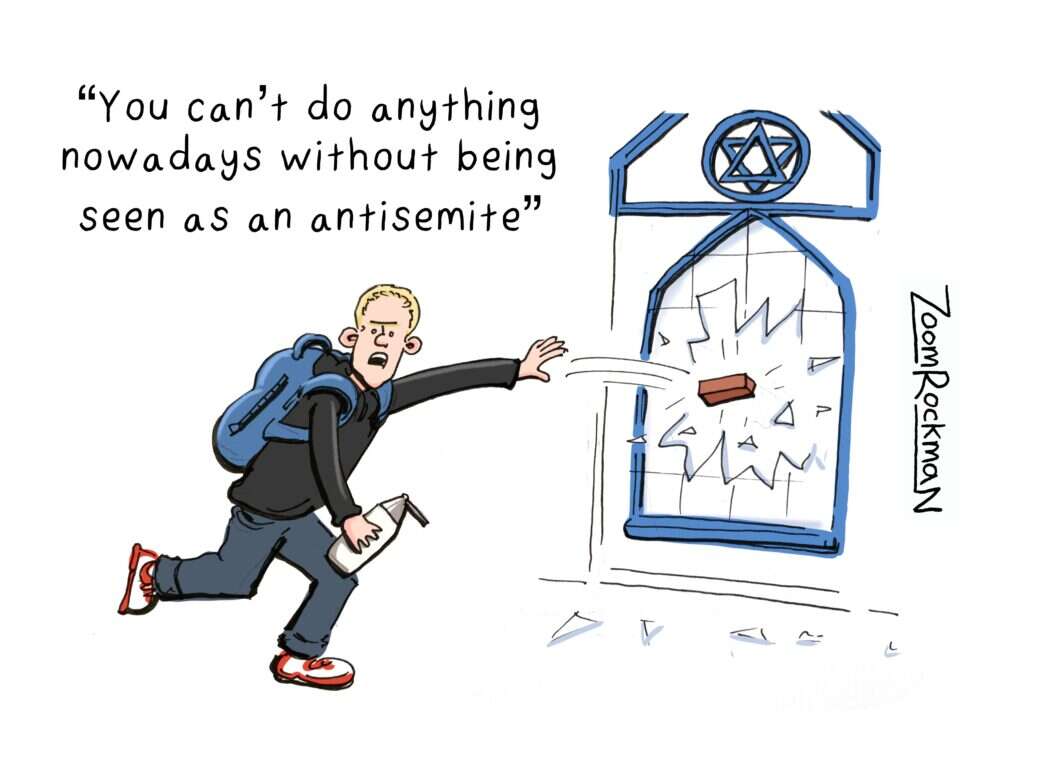 Private Eye cartoonist Zoom Rockman has resigned, saying he felt "disrespected" by the magazine's failure to acknowledge an online threat directed against him and his family.
A Twitter/X user told Rockman they hoped he and his family would encounter Hamas after he posted a cartoon parodying anti-Semitism in the UK.
Rockman told Press Gazette that, in the wake of the 2015 Al Qaeda attack on French satirical magazine Charlie Hebdo, publishers "should care" about death threats directed toward their cartoonists.
Rockman 'disappointed' by Private Eye cover on Israeli bombardment of Gaza
The front page of the 18 – 31 October issue of Private Eye had no illustrations, instead displaying text saying: "Warning: This magazine may contain some criticism of the Israeli government and may suggest that killing everyone in Gaza as revenge for Hamas atrocities may not be a good long-term solution to the problems of the region."
Rockman, who has drawn for the Eye since 2017, told Press Gazette: "I was quite disappointed with the cover itself… I wrote a letter to them after I saw that cover, saying that just because they made the distinction between the Israeli government and Jewish people, doesn't mean that ignorant people won't.
"Because every time this conflict flares up, just random Jewish people are targeted, and we're seeing it more and more recently.
"But what's worse is they exaggerated the Israeli position. They framed it as Israel wanting, and having an active policy, to kill everyone in Gaza. And because it was so incendiary, I really had a problem with it, because I felt it would lead to more anti-Semitic attacks."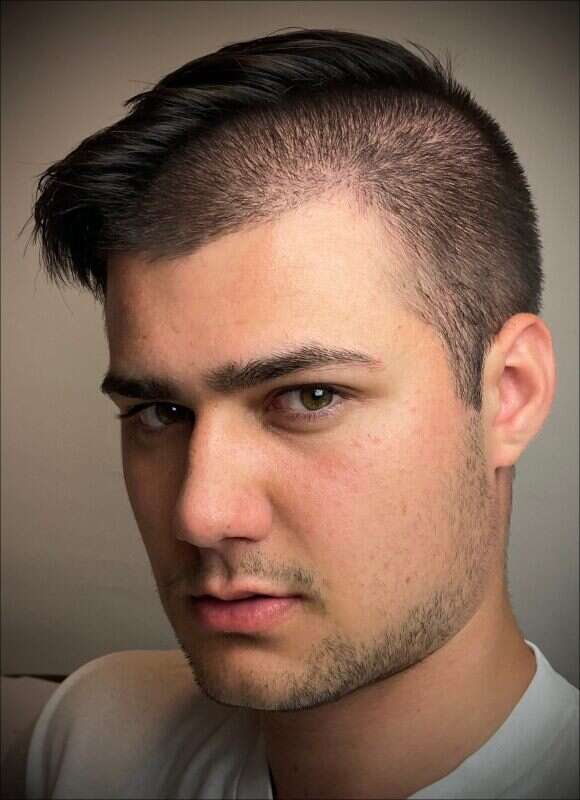 Rockman said he received messages asking "how I can work for" Private Eye given the front page, prompting him to post a cartoon about anti-Semitism he had drawn for the same issue on Twitter (pictured at the top of this story).
One reply to that tweet, from an anonymous Twitter user, said: "Hope both you and your extended family get to meet Hamas in person, very soon."
Twitter declined to take down the tweet, saying it did not breach its safety policies, but it appears to have been removed from the platform since Rockman contacted the Community Security Trust, a charity focused on protecting the British Jewish community.
Rockman subsequently wrote to Private Eye's letters page on Monday 23 October about his issues with the cover and the threat he received.
"I think after Charlie Hebdo and stuff like this, they should care about their cartoonists and whether they received death threats," he told Press Gazette.
"I was waiting for a response from them, and I haven't had one. I thought maybe I'd get a response, even privately, before the current issue came out… it's out today [Wednesday 1 November], and they haven't [made] any response – inside the magazine or personally to me.
"So that's why I made the decision to quit – because I just feel very disappointed and disrespected."
Rockman is the second British cartoonist to publicly depart a major publisher recently in connection with the Israel-Hamas war. Last month, longtime Guardian cartoonist Steve Bell had his contract discontinued by editor Katharine Viner after Bell submitted an image of Israeli prime minister Benjamin Netanyahu which the paper's editors felt likened him to the Jewish Shakespearean antagonist Shylock. Several of Bell's cartoons since 2012 have been criticised for allegedly expressing anti-Semitic tropes.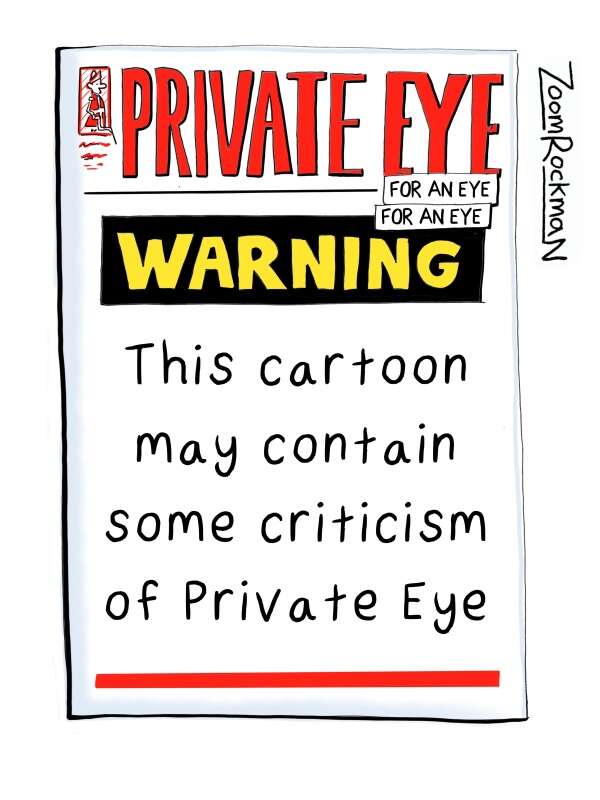 Rockman began cartooning professionally at the age of 12, when his strip "Skanky Pigeon" appeared in the Beano. His first cartoon for Private Eye, when he was 16, depicted the Houses of Parliament in Grenfell-style cladding.
He told Press Gazette that since then he has had 136 more cartoons in the magazine, including one for the Queen's platinum jubilee which appeared on the front cover. A Covid-related cartoon by Rockman illustrated the cover of Dr [Phil] Hammond's Covid Casebook, a book collecting together the columns by Private Eye medical writer and serving doctor "MD".
Private Eye lost another cartoonist in October, when prolific contributor Tony Husband died suddenly aged 73. Husband had had a cartoon in each issue of the magazine for 38 years.
Update, Friday 3 November: Private Eye has commented on Rockman's departure.
In a tweet posted on Thursday afternoon, the magazine said it was "very concerned that one of our contributors should have received a death threat, and contacted Zoom as soon as we found out. We spoke to him at length yesterday [Wednesday].
"He did not approve of last issue's cover and no longer wishes to contribute to the magazine. This is entirely up to him but it is a matter of regret for us."
[Read more: Private Eye cartoonist Tony Husband dies aged 73]
Email pged@pressgazette.co.uk to point out mistakes, provide story tips or send in a letter for publication on our "Letters Page" blog