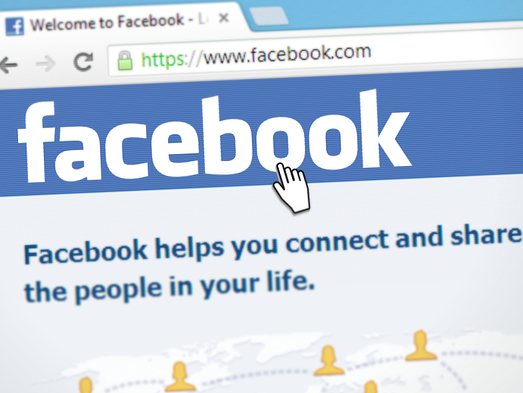 Facebook is donating £4.5m to fund 80 new community journalists who will be trained up by the National Council for the Training of Journalists and sent into local and regional newsrooms.
The Community News Project is a global first for the social media giant. It will recruit trainee journalists, paying them a wage and covering their expenses and training over a two-year period.
The scheme has a particular focus on recruiting reporters from diverse backgrounds – although no quotas will be set – and beefing up coverage of areas affected by local newspaper cuts and closures.
Facebook has partnered with regional publishers Reach (formerly Trinity Mirror), Newsquest, Archant, JPI Media (formerly Johnston Press), and the Midlands News Association who will hold the contracts for recruits.
The money will be shared out by the NCTJ, who said it would be ring-fenced for this purpose, and likened it to its existing Journalism Diversity Fund.
There is no guarantee of a job at the end for recruits, but publishers said they will not look to "close the door" on someone they have invested in.
The average wage for a trainee journalist in the UK is about £17,500.
NCTJ chief executive Joanne Butcher said: "The goal here is to encourage more reporting from towns and villages who may have lost their local paper or beat reporters to ensure these communities benefit from high-quality journalism."
She added the focus was on "funding trainees from a range of different backgrounds to reflect the diversity of the local communities they are working in".
The community journalists must be taken on in addition to the existing newsroom workforce and not replace existing roles.
Recruiting looks set to begin in January next year, with the scheme to be promoted in schools. Journalists with existing pre-entry qualifications can apply as well as those with little to no training.
Once on the scheme, they will work towards taking the National Qualification in Journalism, also known as the "senior exams", with training on video and social media part of the package.
At a roundtable discussion at Facebook's offices in Euston Square this morning, Archant content director Laura Adams said the initiative "aligns with our core objective, which is to engage with our communities, be reflective of them and have our reporters on the ground to be able to do that job effectively".
She said diversity was "very important" to Archant, adding: "We are conscious that we want journalism to be seen as a viable career for anybody, no matter what their background and we are committed to this."
Reach's head of audience and engagement, Karyn Fleeting, echoed the call for greater diversity in newsrooms. She said a community journalist, as far as Reach was concerned, was "a really good local or regional reporter".
Facebook rejected a claim that it was now directly funding journalism, saying the fund was a charitable donation to the NCTJ. Sian Cox-Brooker, partnerships manager for news at Facebook, said: "As we see it, the NCTJ and the publishers are in control. We have no control."
Facebook's scheme will sit alongside the BBC's Local News Partnership, which has provided some 140 local democracy reporters to newsrooms across the UK.
Nick Wrenn, Facebook's head of news partnerships for Europe, said collaboration with the news industry was the "best way forward" for the social network.
While Google has been offering $150m to fund journalistic innovation through its Digital News Initiative over the past two to three years, this is the first time Facebook has pledged cash to support the UK news industry.
Wrenn explained that it had taken time for Facebook to build a team of specialists that could "get its arms around" the issues faced by the UK media. He said Facebook had approached publishers with the idea.
Today's funding announcement comes amid the backdrop of the Government's Cairncross Review into a sustainable future for high-quality news journalism in the digital age.
The review was prompted by the ongoing difficulties facing newspaper publishers as print circulations continue to fall while the lion's share of digital advertising money goes to the Duopoly.
Facebook revenues grew 43 per cent to more than $40bn in 2017 – the vast majority of this comes from advertising.
Since April last year, Press Gazette has been calling on Facebook and Google – known collectively as the Duopoly – to pay more back to news publishers on whose content it relies.
Wrenn said Facebook was "looking at what different sustainable models look like" for the news industry and "seeing if there are ways of working more smartly with newsrooms and not just technology".
But, he added: "There isn't one golden key. I think the solutions are going to be more diverse, depending on the different business model and newsroom."
Butcher said the NCTJ had had a "positive" experience working with Facebook, adding: "The view I have is that Facebook is sincere that this scheme will lead to the creation of more timely, relevant local news."
Adams said there had been a dip in Facebook traffic at Archant since Facebook changed its algorithm to prioritise people and families over media and businesses.
When asked if publishers would rather have Facebook increase the payout to publishers through its existing platforms, Adams said the Community News Project was "what's on the table".
"This is positive for us because it fits directly with our content strategy," she said.
Facebook will look at whether the scheme has "made a difference to local communities" and resulted in "more stories being covered" in deciding if it has been a success after two years.
It may try out the scheme elsewhere if it goes well, with Wrenn saying it wasn't about "writing a cheque and walking away".
Picture: Pixabay
Email pged@pressgazette.co.uk to point out mistakes, provide story tips or send in a letter for publication on our "Letters Page" blog