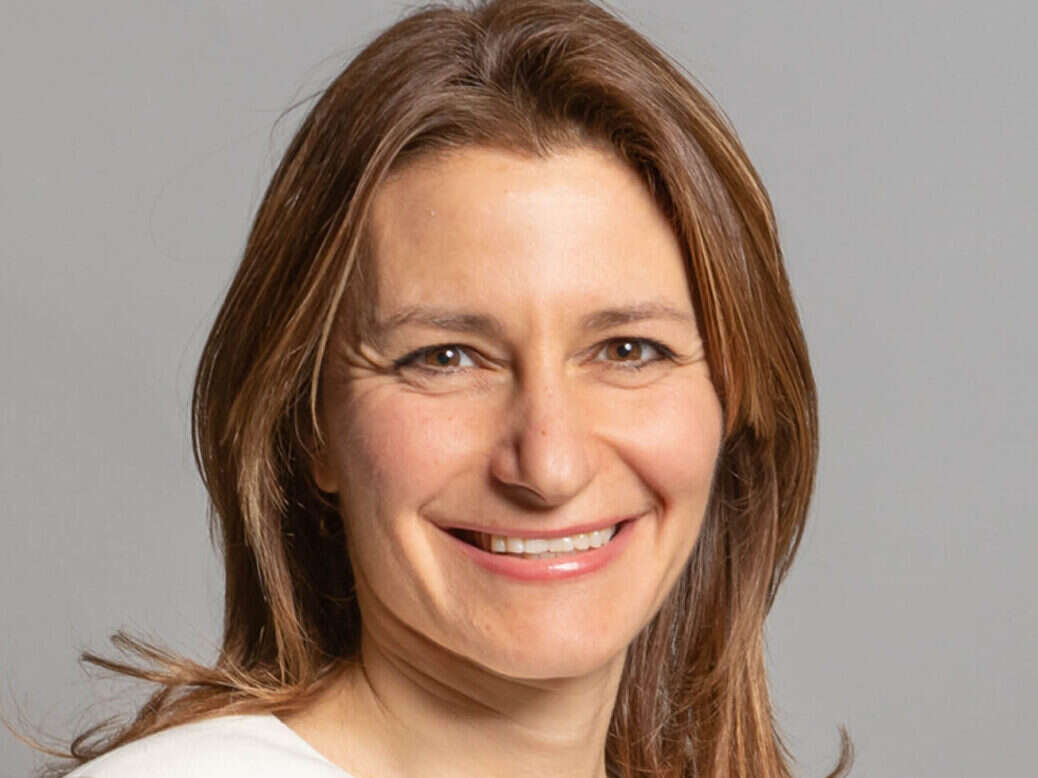 The UK Government is launching a task force to crack down on the growing number of SLAPP legal cases designed to intimidate journalists in the UK.
SLAPP stands for strategic litigation against public participation – meaning time-consuming and costly legal threats brought on supposed defamation and privacy grounds that are designed to stop critical reporting.
Data from the Coalition Against SLAPPs in Europe found there were an estimated 14 SLAPP cases in England and Wales in 2021, up from two in both 2020 and 2019, and one in 2018.
Scroll down for an op-ed from Culture Secretary Lucy Frazer about the task force launch
Recent examples of cases seen by many as SLAPPs have included Russian oligarchs such as then-Chelsea FC owner Roman Abramovich targeting former FT Moscow correspondent Catherine Belton over her book Putin's People (ultimately settled), a Kazakh mining giant's case against journalist Tom Burgis, the FT and his book publisher Harper Collins that was thrown out by a judge, and Brexit donor Arron Banks' libel action against Observer journalist Carol Cadwalladr (partly won on appeal with Cadwalladr ordered to pay £1m in costs and £35,000 in damages) although a judge in that case disagreed that it was a SLAPP.
The Bureau of Investigative Journalism, Open Democracy and The Telegraph are currently jointly facing a legal threat from Jusan Technologies Ltd (JTL), a UK company they alleged has financial connections to Kazakhstan's former dictator Nursultan Nazarbayev – a link it is challenging in its claims.
(Update: a spokesperson for JTL asked for this statement to be added post-publication: "The claims being advanced by JTL are not SLAPPs. JTL welcomes truthful journalism in the public interest, including robust reporting regarding Mr Nazarbayev. The defendants falsely reported that the company is owned and controlled by a former dictator and refused to amend this harmful falsehood. Two of the defendants made the harm caused by their journalism worse, by also falsely reporting that JTL's claims were brought by Mr Nazarbayev himself. Litigation was JTL's only option to correct these falsehoods and protect its reputation. JTL is pursuing these claims in order for the correct position to be made clear and to encourage accurate reporting going forward.")
The first meeting of the task force is today (Monday) and features figures from the media and legal sectors, including the Society of Editors, National Union of Journalists, Index on Censorship, Reporters Without Borders, News Media Association, Media Lawyers Association and the Law Society of England and Wales.
The aim is to decide on the best measures to protect public interest journalism, often on stories of economic crime, sexual misconduct and environmental damage, from claimants using SLAPPs.
The Government has already amended the Economic Crime and Corporate Transparency Bill to clamp down on SLAPPs linked to economic crime, which are believed to make up 70% of these cases, by allowing judges to throw them out more easily and place a costs cap on those targeted.
The task force, meeting every two months, is expected to commission research to investigate the prevalence of SLAPPs against journalists, draw up plans for specialist training for judges and law professionals to help them recognise and throw out SLAPPs, and develop guidance to support journalists and publishers.
Reporters Without Borders' UK bureau director Fiona O'Brien said: "SLAPPs can have a devastating impact on the journalists involved and their ability to report freely on matters of public interest, so we're very pleased to see the establishment of a task force that recognises them as a serious and pressing threat.
"This is a welcome step towards ensuring UK journalists are better protected from such abusive and damaging lawsuits."
Culture Secretary Lucy Frazer writes exclusively for Press Gazette:
Picture the scene. You're an independent journalist who has doggedly investigated and uncovered corruption or criminal activity by a politician, businessman or group. You've been through legal, your editor's happy to publish, you're imagining your Pulitzer Prize.
Then one day you arrive at your desk only to be told that if you do not retract your findings, you alone will be sued and will have to defend yourself against the most expensive lawyers money can buy.
You're left with a simple choice: pull your reporting and publicly apologise or have your life ruined and possibly go bankrupt.
Unfortunately, a growing number of journalists are facing that exact choice, thanks to the growing abuse of the legal system known as 'strategic lawsuits against public participation', aka SLAPPs. A favoured tool of powerful and unscrupulous individuals and oligarchs, these SLAPPs are deployed with one purpose in mind: muzzling the press and silencing a person's critics.
Individuals and organisations who file them typically do not expect to win. Their goal is to harass and intimidate, saddling journalists with prohibitively expensive, time-consuming and morale-sapping legal processes.
In the wake of the barbaric invasion of Ukraine by Russia, we've seen their use against British media outlets proliferate in a bid to gag or frustrate criticism of Vladimir Putin.
'Baseless' SLAPP lawsuits rig legal system in favour of those with deepest pockets
This government is not going to allow that to happen. Free speech is the basis on which democracy is built. Many of our prized freedoms stem from it and I believe it is something we must always defend vigorously. 
So today, I am launching a new task force of media and legal industry experts to agree on what robust action is needed to make sure our journalists can keep doing their jobs and holding power to account.
We are in the privileged position of being home to some of the best journalists in the world, and some of the fairest, most respected courts in the world. We are also one of the go-to destinations for dispute resolution.
But these baseless lawsuits currently rig justice systems in favour of those with the deepest pockets. These individuals and businesses have the financial muscle to exhaust journalists and publishers in lengthy court proceedings. SLAPPs have led to journalists having to crowdfund their legal fees, and some have even been forced to sell their homes. 
And we know that their usage is on the rise. A recent report by the Thomson Reuters Foundation found that SLAPPs have risen substantially since 2015, with half of journalists saying they or their newsroom has experienced legal action due to their reporting.
This new task force will sit within the framework of the National Committee for Safety of Journalists, which helps to ensure journalists are able to carry out their work without fear of physical threats, attacks and violence within the UK. 
It will explore the reasons behind the rise of SLAPPs and look to increase our understanding of the size and scale of the problem – something that to date has been difficult to track as most of the damage caused by SLAPPs takes place out of court. It will also explore measures that could help identify clear-cut cases and support reporters, lawyers, judges and regulators so they can be dealt with more effectively. 
The task force will complement our amendments to the Economic Crime and Corporate Transparency Bill, which clamp down on any SLAPPs linked to economic crime, like money laundering and fraud. That Bill covers the vast majority of such cases brought to UK courts, and the amendments recently introduced to that legislation allow SLAPPs to be thrown out by judges more quickly and place a cap on the costs for those targeted.
For the minority of SLAPPs linked to non-economic crime, such as environmental damage or covering up sexual misconduct, I'm pleased to say my colleagues at the Ministry for Justice have also committed to bringing forward legislation as soon as parliamentary time allows.
The health of our democracy relies on journalists and investigators having the freedom to criticise the powers that be.
We all pay a price when it becomes harder and harder for them to do that work, as those who should face justice are able to evade it. As culture secretary, I will do everything in my power to stop that from happening by protecting and upholding the freedom of journalists and publishers. 
Email pged@pressgazette.co.uk to point out mistakes, provide story tips or send in a letter for publication on our "Letters Page" blog