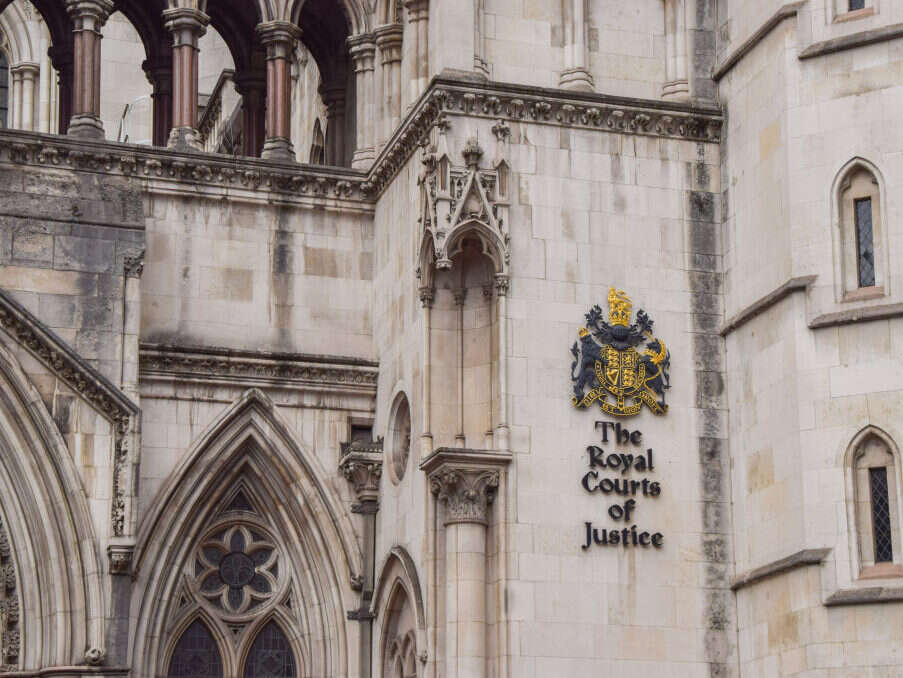 A Labour member of the House of Lords and a former Deputy Prime Minister of Kazakhstan have been embroiled in a High Court confidentiality fight with journalists.
Lord David Evans of Watford and Yerbol Orynbayev objected to some details of their earnings being made publicly available during litigation involving an "investment holding company" they have links to and three media organisations.
Jusan Technologies has sued The Bureau of Investigative Journalism, Telegraph Media Group and Open Democracy for libel.
A High Court judge overseeing the dispute has heard how Lord Evans had been a non-executive director of Jusan for more than a year and Orynbayev was a director until nearly a year ago.
Barristers representing Jusan on Thursday asked Mr Justice Nicklin, at a preliminary High Court hearing in London, to make an order temporarily preventing public disclosure of information relating to payment for work done by the two men – and two other people, another former Jusan director and an employee – following the publication of articles.
They said the company wanted orders to prevent, pending a trial or further order, the public disclosure of information contained in "confidential schedules" concerning the four people's "hourly rates of pay" and "costs" incurred by the company in relation to "each individual in attempting to remedy and mitigate reputational damage".
Lawyers said the quartet regarded the "confidential information" as "private" and considered its disclosure "intrusive".
The judge ruled that figures for hourly rates, and time spent, should not be publicly disclosed – until further order.
No payment figures relating to work done emerged at Thursday's hearing.
Journalists argue 'open justice principle should apply'
Lawyers representing Telegraph Media Group said what Jusan wanted was a "derogation from the open justice principle".
A barrister representing Open Democracy said Jusan's confidentiality application came "nowhere near" discharging the burden that the "open justice principle should apply".
Jusan has sued for libel in relation to articles published in 2022.
The judge has made no findings in relation to the libel claims and further hearings are expected.
Justin Rushbrooke KC, who led Jusan's legal team, told the judge that Jusan Technologies was a "UK-based investment holding company" with substantial business interests in "various sectors, principally in the Republic of Kazakhstan", including "banking, e-commerce, telecommunications, logistics and retail and other financial sectors".
Adam Wolanski KC, who led Open Democracy's legal team, told the judge how one Open Democracy article had "broadly" reported "investigation findings" of the "ownership and control" of Jusan Technologies prior to corporate restructuring in autumn 2021.
He said another "reported proceedings in Parliament" in which "this litigation" was referred to in a debate on "SLAPP litigation".
Wolanski said Jusan had sued the Bureau of Investigative Journalism and the Telegraph group "over similar coverage".
Rushbrooke told the judge that Jusan's libel claims had "none of the hallmarks of a Strategic Lawsuit Against Public Participation" (SLAPP) – which are believed to be in increasing use to intimidate journalists.
He said Jusan had pursued the claims "out of necessity" and did so "reluctantly".
The Solicitors Regulation Authority website says the term "SLAPP" is commonly used to describe an "alleged misuse of the legal system, and the bringing or threatening of proceedings, in order to harass or intimidate another who could be criticising or holding them (to) account for their actions and thereby discouraging scrutiny of matters in the public interest".
Email pged@pressgazette.co.uk to point out mistakes, provide story tips or send in a letter for publication on our "Letters Page" blog