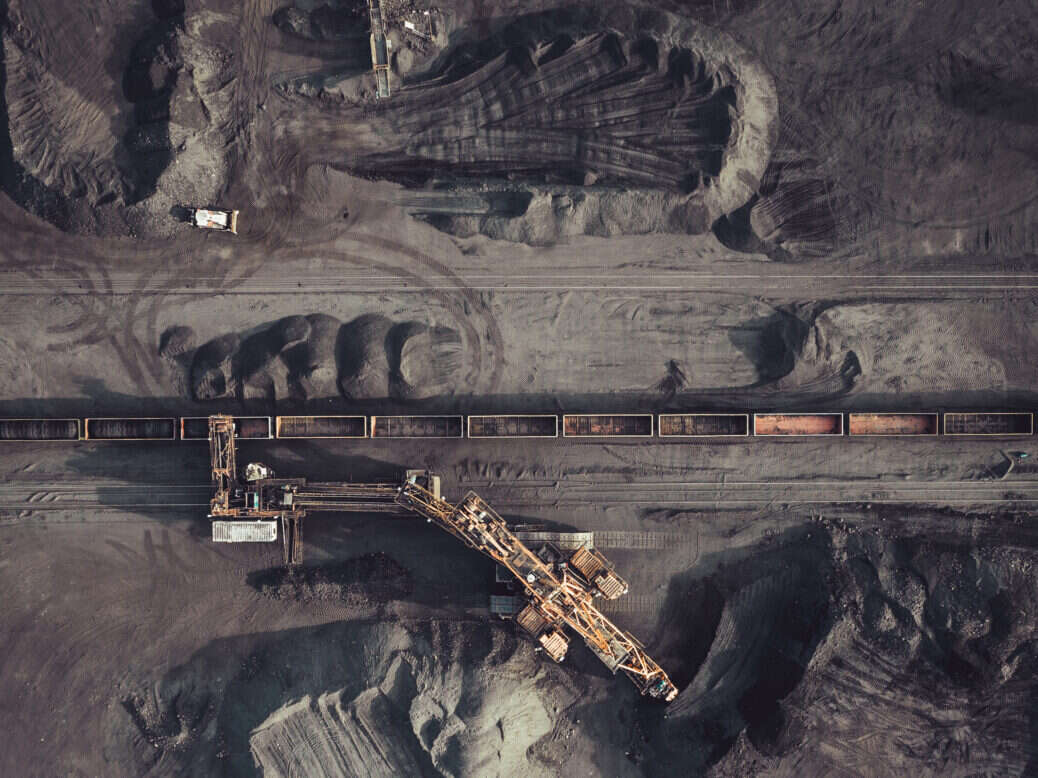 Canada-based digital news site mining.com is the most popular online business to business (B2B) publication in the mining sector, according to research by Press Gazette looking at the world's biggest mining and tunneling websites.
Data provided by web analytics firm Similarweb shows the site is the most-read mining publication globally, based on the number of visits in August 2021 (the most recent data Press Gazette has access to).
Our analysis includes sites that cover general and specialist news for the sector. It excludes sites that deal specifically or overwhelmingly with financial data on mined commodities.
Globally, there were 1.35 million visits in August 2021 to mining.com, which is staffed by around 20 people. This was followed by GlobalData-owned mining-technology.com (0.19 million visits), australianmining.com.au (0.13 million visits) and miningweekly.com (0.18 million visits). Visits to most sites were lower in the summer months.
Frik Els, executive editor of mining.com, said: "We want to be as global as possible.
"Mining is probably the most global industry there is. Our readership extends from Mongolia, to Brazil, to Canada, all over the world."
According to our data the site is the most-read publication within the sector in a number of key mining centres, including the US and Australia.
In Australia, mining.com racked up 0.3 million visits in August - almost four times the number of visits to the site of home-grown publication Australian Mining (79,403 visits). In the US meanwhile, the site's 0.36 million visits put it well ahead of UK-based International Mining (66,814 visits) which specialises in content about mining equipment.
"We are an industry publication but the people involved in mining cover many aspects," added Els. "It's the local communities around mines, it's environmental groups. So we also try to serve the wider mining community, not just connect one miner with another."
Els said that the site also had a significant investor readership base.
While specialised content has long been an important source of technical and governance information for the mining sector, climate and environment are now key focus areas for content and analysis.
"The second half of the last decade was really about digital mining," said David Kurtz, who heads GlobalData's Mining and Construction analysis. "That was the big, hot thing.
"The big stuff at the moment is to do with sustainability and reducing the carbon footprint of mines."
He added: "If you ever looked at an annual report three or four years ago, the sustainability numbers would have been a couple of diagrams on page six or something like that, but now it's the first thing. [Companies] don't say how much money they've made or how much iron ore they've produced. It's how low their emissions were this year compared to last year and those sorts of things."
Hot issues such as how to reduce the emissions associated with mining, ensure supply of materials key to the energy transition such as lithium and copper as well as ESG in investment are helping raise the profile of mining which Els said "has been a little bit under the radar".
"People don't realise they drive around in the car, they speak on their cell phone and the cobalt in their cell phone battery is coming from the DRC, the lithium is coming from the Chilean desert," he said. "So there is this kind of a disconnect between the mining of it and the end users. But I think that that is going to change because if you're worried about climate change you'll have to bring those two together at some point.
"There's going to be much more public awareness of mining in the future and we therefore also see ourselves as providing a bit of a service in giving maybe outsiders even a glimpse into how the industry works and what the issues are.
"We are growing very fast. So I think we are drawing in more of the broader public into the industry."
Although the internet has upended the publishing industry as advertising revenues have fallen, many publishers in the mining sector rely on subscription-based models.
Mining.com is something of an outlier relying mostly on advertising, which Els said helps draw in a large audience.
"We want to be a platform for everybody who's involved [in the industry] to get their message out," he said. "We're free and will probably be free for the conceivable future unlike many online publications."
While Els acknowledges that "it's not easy making money online" and that  the market can be fickle, Kurtz said that advertising revenues in the sector have generally fared better than other parts of the media industry.
"There's a distinct audience which is the mining company," said Kurtz.
Mining equipment and technology suppliers are important customers for both GlobalData and mining.com.
"If you're particularly in any sort of business development or commercial role you'll want to know about reports on new mines coming through, what companies are doing, and maybe what competitors are doing," said Kurtz. "[The titles] are probably more read by people who are selling into the sector than those who are digging this stuff out."
Along with advertising, Mining Technology also generates revenue by publishing clients' White Papers and generating leads for these clients from the site's user base.
While Els expects mining.com's news to remain free for now, diversification is still an important part of the publication's strategy and important to countering what he said are cycles in demand.
"We will be adding subscription-type services for running search queries on a database [of mines and mining projects]," he said. "That's the kind of information we could bolt onto mining.com and have as subscription products. We are moving in that direction."
As with many other sites, mining.com saw a surge in its audience due to the pandemic with unique users up 62% in 2020 compared with the previous year. The site has continued to grow into 2021 and now reaches, said Els, around 900,000 unique users each month.
Els is optimistic that this reader base can be better monetised.
"I think the revenues and the readership will begin to line up more than it has in the past," he said.
Image: Shutterstock
Email pged@pressgazette.co.uk to point out mistakes, provide story tips or send in a letter for publication on our "Letters Page" blog