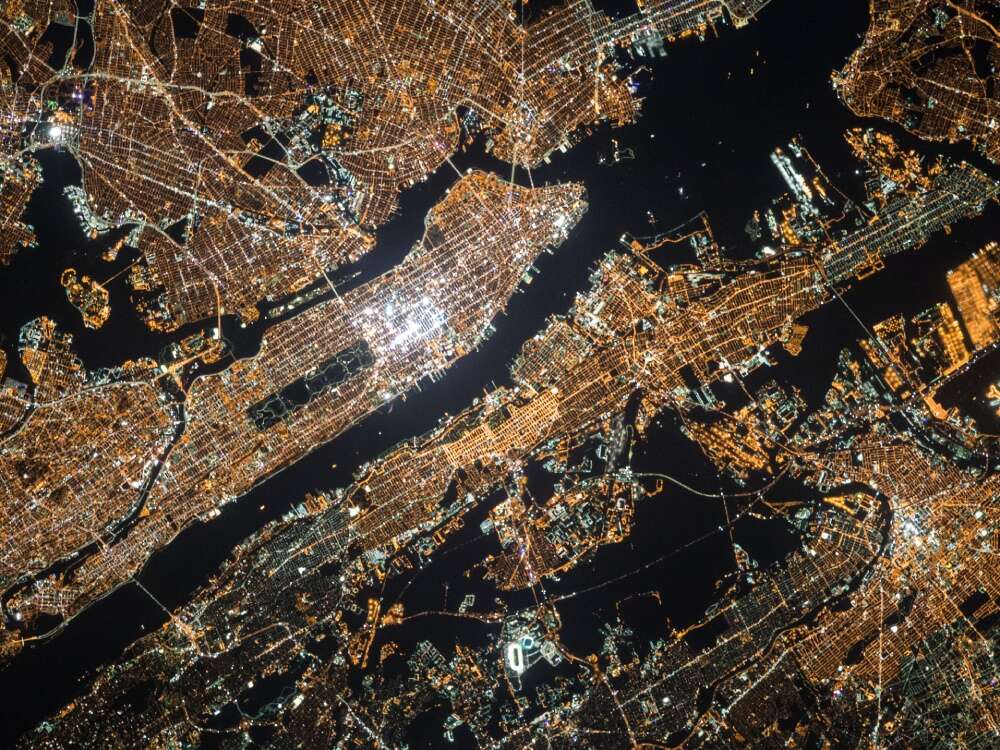 The technology evolution affects all industries, and media and publishing is no different. From generative AI to cloud computing, we speak to media representatives and explore the tech trends making the headlines.
Today, every part of the media and publishing are touched by technology. Although streaming live or pre-recorded content on demand dates back to the mid 90s, it has taken Netflix just 16 years to be named the 'coolest' brand by those aged seven to 14 in the UK.
This battle for the 'eyes and ears' of our population is being played out across the globe; a recent survey discovered that respondents in the US were spending 13 hours, five minutes on average with media and technology every single day.
It is telling that in the same report, video and audio dominate the timings, with browsing, reading and attending live events lagging far behind.
We chatted to a selection of experts with a vested interest in media to explore the technological possibilities.
Ben Travers, Partner at Knights, specialising in IP, IT and data protection issues: 'Beware of AI fakes'
"It's easy for AI to copy another brand's advert or visuals, not to mention personal imagery from social media, as seen with the emergence of convincing deep fakes. We've seen how image AIs can fake montage adverts, such as the Barbie and Oppenheimer movie phenomenon. Brands need to be ready to capitalise on these opportunities whilst ensuring they remain in control of the message. That this AI work was created at a time when many human creators in the creative industries are on strike adds another component to the debate and a possible glimpse into the future. 
"In recent times, it has been reported that Samsung has also fallen foul of AI systems such as ChatGPT when its engineers fed proprietary software code into its system to streamline processes. The sharing of this confidential information with the AI system has resulted in that information being more widely available. 
"We can use existing intellectual property and other legislation to try and control such situations, but AI is making it easier for people to commit those infringements almost unknowingly. "
Lieu Dang, Marketing Manager at Ling App, a gamified language learning app: 'Translation and localisation is helped by AI'
"AI-driven translation and localisation tools have emerged as a cornerstone of modern publishing. Content is no longer blocked by language barriers, revolutionising the way it can reach diverse audiences around the world. With the advent of AI, publishers now possess a powerful arsenal of tools that effortlessly bridge gaps between languages and cultures, fostering cross-cultural understanding and expanding the reach of published works.
"AI-driven localisation tools also adapt content to specific cultural contexts, making it more relatable and engaging for target audiences. From adjusting idioms to align with local customs and sensitivities, these tools ensure the translated content feels native and resonates deeply with readers. As publishers embrace these technologies, they are not only fostering a more inclusive literary landscape but also capitalising on the immense potential of the global market."
Richard Bagnall, CEO, Europe and the Americas at CARMA, a media intelligence service provider: 'Expect AI-generated news presenters'
"Who remembers Ananova from the early 'noughties'? Originally developed by the PA, Ananova was a digital avatar that 'read' newscasts 24 hours a day. 'She' was of course ahead of her time and after being sold to Orange, she was discontinued in 2004. Broadband and computer power were just not able to deliver the user experience that was needed.
"The passage of time and especially AI developments have made those initial attempts at automated new delivery much more engaging so it's interesting to see this type of tech make a comeback 20 years later. Kuwait News introduced Fedha earlier this year, a virtual news presenter generated by AI who has the potential to offer an innovative way of reading news online. The reintroduction of AI-generated news presenters marks a significant step in a new generation of modern media."
Richard Hotchkin, Vice President & General Manager, Aptum, a B2B service provider: 'Cloud computing is more important than ever'
"Cloud Computing is now ubiquitous in just about every industry. It's the infrastructure bedrock that provides the underlying platform for modern IT services and systems in use in almost every company in every vertical. However, the media and publishing industry presents a very distinct set of problems and opportunities for cloud computing which, whilst not unique to the industry, create some very interesting combinations of challenges. 
"One specific challenge associated with media and publishing is the prompt delivery of content to the consumer. It's all very well creating the content efficiently, but if the consumer needs to wait for it to be displayed on their screens, it will lose its impact, and they will quickly switch off. Enhanced, cloud-based Content Delivery Networks (CDN) solve this by ensuring that up-to-date content is always available at strategic geographic points to provide low latency."
Adam Singolda, CEO of Taboola, an advertising company: 'AI builds readers' trust'
"AI is getting a lot of attention, but it's not entirely a new concept for publishers. Innovative publishers are already using it for more efficient and targeted publishing for their readers. To optimise viewer engagement, AI can be used to predict the kind of content to show viewers, and help personalise homepages using the most visited and visible part of their sites. There's an immense opportunity to do this, especially on publisher homepages, the most visited and visible part of a website. The most loyal readers are those who visit a homepage directly – they do it often and trust editors to showcase content that is relevant to their interests. AI is supercharging this ability and giving publishers more ways to build trust among readers and, in the process, drive up the lifetime value of consumers that frequent their sites."
James Welch, Chief Innovation Officer, Embryo, a digital marketing agency: 'Relocalisation, Relocalisation, Relocalisation'
"One particular thing that I have been talking to people about recently is 'relocalisation' technology, which is surprisingly surrounded by a lot of secrecy. Many media outlets – especially in radio and web – have 'de-localised' much of their output in recent years. This has largely been down to cost-cutting measures. For example, local BBC radio stations have seen massive cuts in locally-produced shows in recent years. Using AI, several entities are working out ways to re-localise (or even hyper-localise) media, whether this be radio, web or, maybe even in the future, TV."
"How this is done is still far from certain, but it's not too far a stretch to say that the BBC (as an example) could effectively produce what looks to the layman as locally-produced web content in abundance, with a fraction of the effort it would take to do manually."
Richard Chambers, Managing Director, Business Development, Publishers NE at Outbrain, a technology platform: 'AI can provide contextual advertising'
"So far, 2023 has been the year where AI applications have started to really change the way advertisers and publishers are looking at targeting. With the phasing out of third-party cookies, digital publishers face more challenges in reaching audiences, while also prioritising privacy and cookie compliance. Emerging technologies, such as AI, can further enhance existing processes, including contextual advertising, to enable more engaging and relevant experiences between readers and media. In addition, according to research from the Reuters Institute, about three in ten publishers say they are looking for AI as a way to personalise content and experiences."
Email pged@pressgazette.co.uk to point out mistakes, provide story tips or send in a letter for publication on our "Letters Page" blog