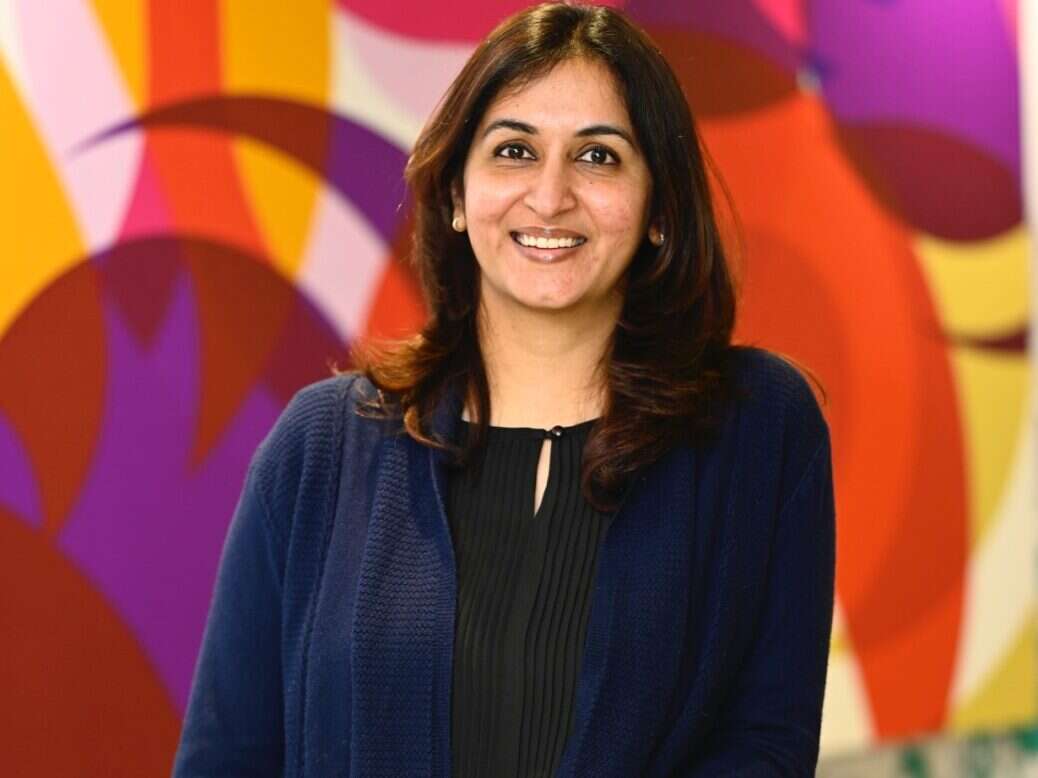 Neha Sethi, Head of Marketing at Teleperformance India, joined us for a quick chat as part of our Marketing Maestro interview series.
What's been your proudest achievement in your current role?
In my current role, while our technological strides have been remarkable, I take immense pride in our unwavering commitment to fostering an inclusive workplace culture. At Teleperformance, people are at the core of our business, and we are determined to lead by example.
As an organisation, we understand that diversity in all its forms brings fresh perspectives, and fosters innovation and growth. Our commitment to equality doesn't stop at gender; we cultivate a work culture where every individual feels valued, empowered, and supported, be it new mothers, people with disabilities, senior citizens, and all underrepresented groups.
What truly sets us apart is being able to position Teleperformance as an equal opportunity employer, and the numerous recognitions we have garnered for these efforts including 'Great Place To Work', 'Best Organizations for Women', and 'Most Preferred Company'. These accolades aren't mere badges of honour; they are a testament to the exceptional work done and relationships we have nurtured with our internal and external customers.
Which media channels do you see as most important and best value when it comes to marketing spend and activity?
To maximise marketing impact and value, a dynamic multichannel strategy is key. For instance, Gen Z gravitates towards instant messaging, but we've discovered that video is their go-to engagement magnet.
B2B social media platforms are vital, where industry leaders actively connect. Equally crucial is a robust company website, serving as a traffic and lead powerhouse, attracting both talent and business partnerships.
What is your advice for mastering social media?
Mastering social media requires a dynamic blend of strategies. Crafting messages tailored for each social channel ensures that content remains both relevant and entertaining. But the heart of mastery lies in understanding your audience, their interests and needs. Companies should strive to go beyond facts and stats by sharing authentic brand stories that make a lasting impression.
However, not every interaction needs to tug at the heartstrings. Balancing emotive content with educational and solution-focused narratives is essential in mastering the art of storytelling.
In your opinion, what is the main difference between B2C and B2B marketing
B2B and B2C marketing, often seen as distinct realms, actually share a common ground. It's all about the power of human connection and experience.
In both realms, the decision to buy hinges on experiences, personal connections, and reputations. It's not just business-to-business or business-to-consumer, it is increasingly human-to-human. Today's trend is all about melding technology with human interaction, creating a hybrid approach that simplifies, accelerates, and secures services. In a world where buyers thrive in a digital-first environment, adaptability and agility is key. We must keep a finger on the pulse of ever-evolving sales trends, shaping the future of digital sales and customer acquisition.
Whether it's B2B or B2C, the essence remains the same: Forging authentic and empathetic connections through exceptional experiences is the recipe for success.
Sign up to Marketing Matters, our newsletter with leading articles about marketing, advertising and publishing – and more interviews like this…
What is the key to producing engaging marketing content and what type of content works best for you?
Creating engaging marketing content starts with understanding your audience inside out. We're talking about getting to the very core of their needs and preferences. Data analytics play a pivotal role here, helping us decode customer challenges, aspirations, and behaviours. Armed with this knowledge, we craft content that not only addresses their specific concerns but also connects with them emotionally.
The gamechanger? Conversational AI-powered algorithms. They've turbocharged customer engagement, enabling lightning-fast interactions across various platforms, from social media to company websites. The beauty is, they enhance engagement without replacing the human touch.
How important is technology in modern marketing?
In the world of modern marketing, technology is a powerful ally rather than a replacement for human ingenuity. It's not here to replace human efforts but to supercharge them.
Imagine having the power to automate mundane tasks, freeing up valuable time for marketers to dive into creative and strategic endeavours. That's what technology brings to the table. It enables personalised communication, laser-focused campaigns, and spot-on follow-ups, ensuring your message hits the bullseye every time.
But the real magic lies in the emergence of AR and VR technologies. These gamechangers whisk customers away into immersive and interactive realms that defy conventional advertising. Here, brands craft captivating stories, letting customers engage with products and services in unprecedented ways. These profound engagements leave an indelible mark on audiences.
Which future marketing trends will become mainstream before too long?
Future marketing trends are about tapping into the power of word-of-mouth, and that starts with customer reviews. Exceptional results can turn satisfied customers and engaged employees into the most potent advocates. In today's fast-paced digital world, genuine human interaction is rare and precious, making compelling narratives a key to building trust and sparking conversations.
Influencer marketing isn't going away either; it's becoming a cornerstone of brand promotion. Collaborating with content-creators can propel brand growth at various phases.
Looking ahead, Generative AI is poised to revolutionise marketing with enhanced efficacy, innovative campaigns, and personalisation. However, it won't work in isolation. It's just one piece of the puzzle in a future where multiple ground breaking technologies work hand-in-hand with human expertise, creating a holistic and impactful marketing approach.
And finally, if you could share with your peers one piece of advice or help, what would it be?
My advice to my peers is simple: Embrace change as your ally, not your adversary because, in our world, change is the only constant. The future belongs to those who skilfully ride the waves of transformation, turning challenges into opportunities for growth. Cultivating a flexible and adaptive mindset is your compass for not just surviving but thriving in the days to come. So, let's be the masters of change and pave our own path to success.
Email pged@pressgazette.co.uk to point out mistakes, provide story tips or send in a letter for publication on our "Letters Page" blog