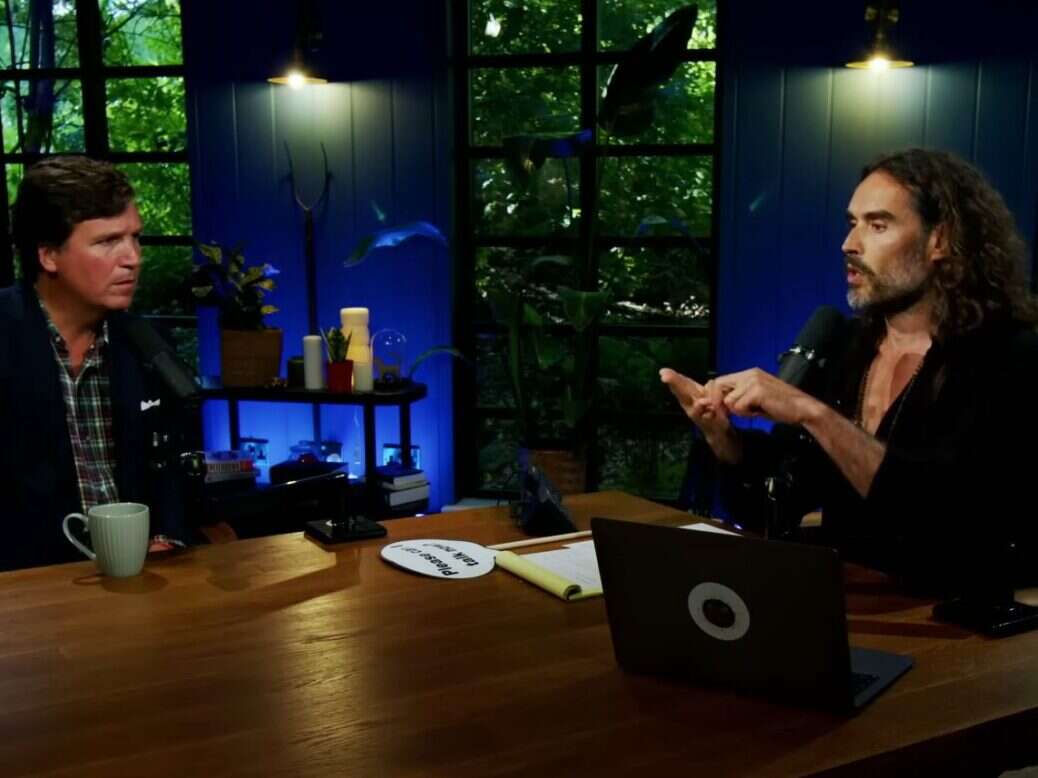 For a decade now UK police forces have avoided naming criminal suspects prior to charge, abiding by College of Policing guidelines.
Nonetheless the Met Police put out a statement on Monday in response to the Times/Sunday Times and Channel 4 Dispatches investigations into allegations of sexual assaults against comedian Russell Brand.
The College of Policing guidelines state: "Police will not name those arrested or suspected of a crime, other than in exceptional circumstances where there is a legitimate policing purpose to do so."
Such circumstances include a case where there is a threat to life or a suspect is on the run and public assistance is needed. They did not apply in this case.
The Met statement did not name Brand but at the same time clearly identified him to anyone who has been following the case.
It said: "Detectives have launched an investigation into allegations of sexual offences.
"Following an investigation by Channel 4's Dispatches and The Sunday Times, the Met has received a number of allegations of sexual offences in London.
"We have also received a number of allegations of sexual offences committed elsewhere in the country and will investigate these.
"The offences are all non-recent.
"Officers will be offering specialist support to all of the women who have made allegations.
Detective Superintendent Andy Furphy of the Specialist Crime Command said: "We continue to encourage anyone who believes they may have been a victim of a sexual offence, no matter how long ago it was, to contact us.
"We understand it can feel like a difficult step to take and I want to reassure that we have a team of specialist officers available to advise and support."
Russell Brand police statement reassures public
The statement stems from the fact that it is public knowledge that numerous criminal complaints have been made against Brand so the Met presumably felt it had a duty to assure the public that these were being taken seriously. It must have felt that saying nothing would have been untenable considering the amount of interest in the case.
As Det Supt Furphy's statement makes clear, the statement could also aid the Met's evidence-gathering.
Journalists run the risk of being sued for breach of privacy if they report a criminal investigation against a named individual prior to charge (as was the case with the BBC and Cliff Richard after a raid on his Berkshire home in 2013).
However, in the Richard case it was the reporting of the raid that put allegations in the public domain.
In the case of Brand, the allegations are already public knowledge as is the fact police complaints have been made – meaning the privacy risk must be close to zero.
Meanwhile, journalists have been separately warned about the risk of prejudicing any future trial by the Attorney General. Given that proceedings are not active (no-one has been arrested or charged) contempt will be fairly low down the list of concerns editors will have about about any Brand coverage.
At this stage any contempt of court offence would be common law, rather than under the terms of the Contempt of Court Act 1981. Common law contempt outlaws "an act or omission calculated to interfere with the due administration of justice". This would appear to mean honest reportage around the case is fine but campaigning or highly opinionated content could be problematic if it was intended to disrupt a potential prosecution.
Email pged@pressgazette.co.uk to point out mistakes, provide story tips or send in a letter for publication on our "Letters Page" blog