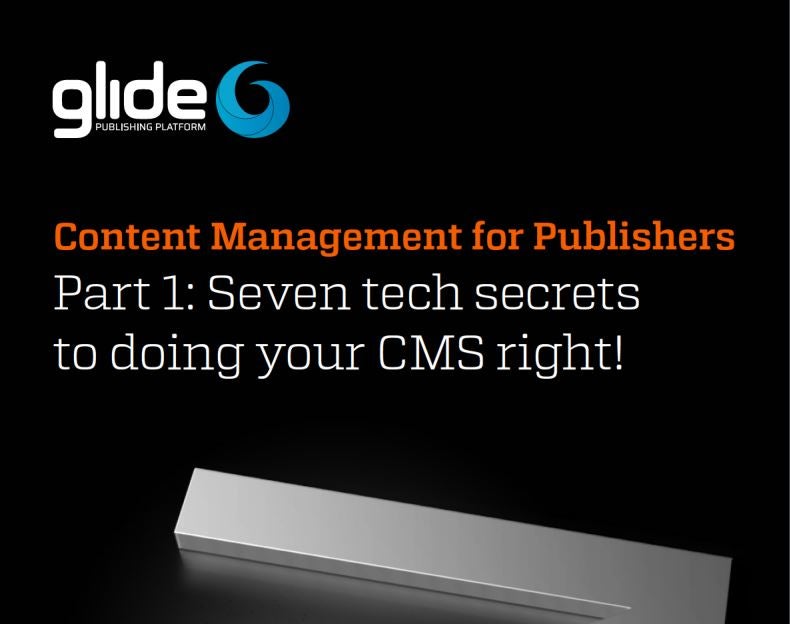 Download this report to discover how to prevent CMS – Content Management Sickness.
This is the corrosive illness where out of date content management software seems to drag your technology teams back two steps for every one they manage to take forward, and you face five dollars spent for every one you budgeted for.
As users, engineers, editors and writers, production experts, CMS project leads, and ultimately as the CTOs buying the systems, GPP have seen firsthand the mistakes publishing companies can make, and what things can cause projects to derail or balloon over budget.
Most relevantly, they know the commercial pressures publishers face, and see the rapid rise of 'the New CMS' as pivotal to audience engagement and publisher success.
In this booklet they give invaluable insight into the questions you need to ask, and the steps you should take, to end the costly bouts of sickness a bad CMS will inflict on your business.
For publishers, who manage content more intensively than any other business, this is a must-read and must-keep guide to saving yourself money and grief for when you tackle your next major CMS project, to be audience-ready for today and tomorrow