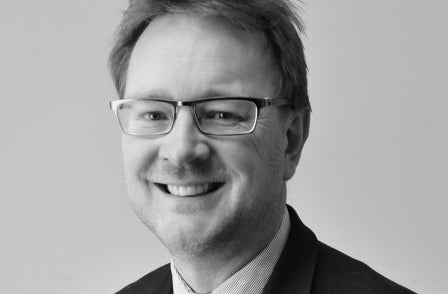 Johnston Press chief executive Ashley Highfield yesterday urged the regional newspaper industry to work together to compete better with the likes of Google, Facebook, Rightmove, The Guardian and the BBC.
Speaking at the Society of Editors regional seminar yesterday in Manchester he said: "I would like to see all the regional and local media players working ever closer together on issues as diverse as web platform development and delivery, on sales, on measuring audiences, and on gathering and mining data.
"Together we can capture significant economies of scale. We can innovate and transform. We can build an infrastructure which reaches every corner of the UK."
He said that the various regional newspaper groups our not rivals because most do not compete directly in each others' markets.
He said: "Our competition is Google, Facebook, RightMove, Gumtree et al."
He noted that Johnston Press, Newsquest, Local World and a number of smaller publishers are already working together to offer digital advertising platform 1XLm, which he claimed reaches a monthly audience of 50m.
But he said inter-company collaboration needs to go further.
He said: "Why are we all, individually, spending millions of pounds on websites, which are always going to struggle against the investment that the likes of the BBC or the Guardian with their not-for-profit remits are able to make?
"Could we not share some of the costs, without our websites and apps needing to look the same? After all we all print on each others' printing presses – lets move this relationship to the digital age.
"And is there a reason the industry can't join forces to create aggregated sites around distinct content areas. We've launched WOW24/7, our 'Time Out for Outside London', why don't we all work together on this?"
Noting that Local World has launched Quirker.co.uk, a website which showcases weird stories from its network of newspapers, Ashfield asked: "On its own will it fare any better than Trinity's UsVsTh3m and Ampp3d – which struggled because of high operational costs."
He added: "What if there was a content-themed site featuring the best of these stories from all of our collective local titles. Could we then start to take on the mighty Buzzfeed?"
Highfield suggested that local newspapers could also pool their football coverage, data knowledge and even adopt a co-ordinated strategy on paid-for content.
He said that the elections of May 2015 did not signal the "coming of age" of "digital aggregators" such as "Buzzfeed, Huffington Post and Vice".
Instead, he said: "When the chips were down, the votes cast, people wanted to know what was going on from media sources they trusted.
"And in an election where the national picture was hopelessly misleading, an election described by one newspaper op ed as 'a set of contemporaneous bi-elections', the people turned to us, local and regional press.
"Politicians realised this too, spending more money with us than they had spent in 2011 across all news publishers, national and local. And much of this new money was spent on targeted hyper local digital messages."
Email pged@pressgazette.co.uk to point out mistakes, provide story tips or send in a letter for publication on our "Letters Page" blog