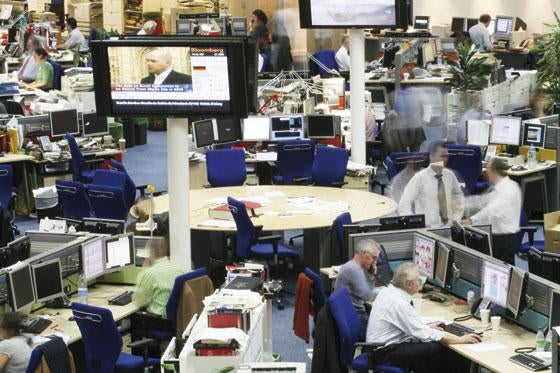 The Telegraph has apologised and paid £20,000 in damages to a man it wrongly accused of being an "Islamist activist" who was seeking to undermine the government's Prevent anti-terrorism strategy.
Haras Ahmed sued over an Andrew Gilligan story which appeared in the Sunday Telegraph on 31 January 2016. It said: "Islamist activists linked to Cage, a group known to sympathise with terrorists, are using coordinated leaks to mainstream news organisations, including the BBC, to spread fear and confusion in Muslim communities about the Government's anti-terror policy, Prevent."
Today, the Telegraph published an apology which said: "The article suggested Mr Ahmed had, in an interview with the BBC, presented himself as an ordinary parent when in fact he was engaged in a campaign to undermine the government's anti-terrorism policy.
"We accept that Mr Ahmed's BBC interview was given in good faith. We also accept that, whilst he is critical of the Prevent strategy (elements of which he believes are highly discriminatory), he does not support Islamist extremists and is in no way himself an extremist."
In a statement issued by law firm Carter Ruck, Ahmed said: "I am very pleased that the Telegraph has apologised for what it accepts are completely baseless allegations.
"To be labelled in such defamatory terms has been a harrowing experience. I, like many people, both Muslim and non-Muslim, believe that many aspects of the government's Prevent policy are highly discriminatory and wholly counter-productive.
"It is in my view a duty on all citizens to speak out against any form of discriminatory practice and injustice, and I find it offensive that certain journalists feel it acceptable to traduce such political commentary as 'extremist'.
"I hope that others who wish to challenge aspects of certain policy as draconian are not cowed. On that basis I wish to give a large portion of the damages to Charities and NGO's who are committed to ensuring free speech and equality.
"It has been a difficult 18 months, and I am very pleased that the matter has now been resolved."
Carter Ruck said the story falsely alleged that "Ahmed had sought to mislead the public by falsely stating to the BBC that Waltham Forest Council had mistakenly released the names of children thought at risk of radicalisation".
It said: "The Telegraph was provided with demonstrable evidence that this was in fact false, and has now accepted that these allegations were, and are, completely unfounded."
It is at least the second libel payout stemming from the piece.
In October 2016 the Telegraph apologised to Ifhat Smith, "a mother who brought to public attention the questioning of her son at school under the government's Prevent policy after he used the word 'eco-terrorist' in a French lesson".
The Telegraph said: "We wish to make clear that Mrs Smith is not a member of or affiliated to the Muslim Brotherhood or an Islamic extremist and that in fact her complaint over her son's treatment was brought in good faith.
"We apologise to Mrs Smith for any contrary impression and for the distress the article, and our editorial, caused her; we have agreed to pay her appropriate compensation accordingly."
The same article was cleared of breaching the Editors' Code by press watchdog IPSO.
Email pged@pressgazette.co.uk to point out mistakes, provide story tips or send in a letter for publication on our "Letters Page" blog