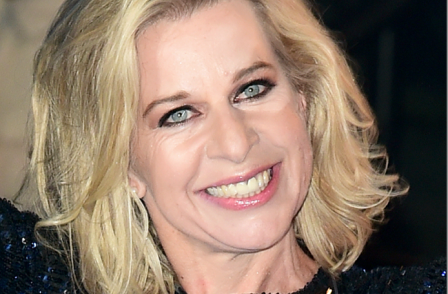 The Sun has declined to remove or edit a controversial column about migrants written by Katie Hopkins despite a complaint to the police and more than 200,000 signing a protest petition.
The Society of Black Lawyers has written to Metropolitan Police commissioner Bernard Hogan-Howe to complain about the piece claiming that it is an incitement to racial hatred.
The group also claims to have written to the International Criminal Court describing the article as an "incitement to commit crimes against humanity".
More than 100 individuals have complained to the Independent Press Standards Organisation about the article which was published on 17 April.
Hopkins remains a Sun columnist and Press Gazette understands that The Sun has not been contacted either by the Met or the ICC. The column remains online and does not appear to have been changed in response to complaints.
The piece was headlined: "I'd use gunships to stop migrants".
In it she said: "NO, I don't care. Show me pictures of coffins, show me bodies floating in water, play violins and show me skinny people looking sad."
She also said: "Make no mistake, these migrants are like cockroaches. They might look a bit 'Bob Geldof's Ethiopia circa 1984', but they are built to survive a nuclear bomb. They are survivors.
"Once gunships have driven them back to their shores, boats need to be confiscated and burned on a huge bonfire."
Former chair of the Met's "Hate Crime Forum" Peter Herbert said in his letter to the force that Hopkins' comments were "sadly some of the most offensive, xenophobic and racist comments I have read in a British newspaper for some years".
"These comments comparing the African migrants fleeing Libya to 'cockroaches' , almost certainly all 'trafficked' persons facing intimidation, violence and extortion at the point of departure represent some of the most vulnerable people in international law at the present time. Many will have legitimate claims for asylum under the 1951 Geneva Convention."
"The use of this term employs a word used with devastating results to describe the Tutsi minority and Hutu moderates during the 1994 Rwanda genocide when they were referred to by those responsible for the genocide as 'cockroaches'.
"Given the huge circulation of these comments in the Sun and in the media generally, the propensity for racial violence against people of African descent in the UK is obvious."
The Change.org petition calling for Hopkins to be sacked as a Sun columnist has 237,000 supporters.
It says: "Katie Hopkins' malicious words were once more published in The Sun newspaper on the 17th April in an article on Mediterranean migrants, following the sinking of a migrant vessel on the 12th of April which saw 400 people drown. 
"The majority of migrants who make this crossing are from war-torn Syria which they flee for their own safety, or Eritrea which they leave to avoid extreme oppression and human rights violations. These people, who can pay sums of £10,000 and sometimes more to make this desperate journey, were called cockroaches by Katie Hopkins. Inexplicably, she described them as 'feral humans' despite her own flagrant lack of humanity."
McNae's Essential Law for Journalists states:
The Public Order Act 1986 states that it is an offence for any person to display, publish or distribute written material that is threatening, abusive, or insulting if they intend to stir up racial hatred or, if having regard to all the circumstances, racial hatred is likely to be stirred up thereby.
The Editors' Code, which IPSO upholds, does not outlaw offensive comment.
In cases involving "personal grief or shock" it states that publication should be handled "sensitively". It also outlaws prejudicial or pejorative reference to an individual's race, colour or religion.
Email pged@pressgazette.co.uk to point out mistakes, provide story tips or send in a letter for publication on our "Letters Page" blog