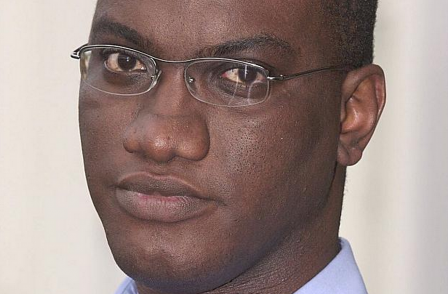 Sun reporter Anthony France has today been sentenced to 18 months in prison, suspended for two years.
France was found guilty last week over payments to a public official in the wake of the Operation Elveden police investigation.
At the Old Bailey this morning he was given the suspended sentence as well as 200 hours of community service.
Today, Judge Timothy Pontius described him as a journalist of "hitherto unblemished character" who was "essentially a decent man of solid integrity".
He noted that France's source, constable Timothy Edwards from the Met Police Counter Terrorism Command, was paid more than £22,000 from The Sun over two years for stories which in some cases amounted to no more than "titillating gossip".
And he also noted that France knew Edwards was a policeman.
The judge said: "Some of the articles he wrote, using the details supplied by Ewards, were upon subjects very much in the public interest, not surprisingly so given his experience in, and pursuit of, responsible investigative journalism. Obvious specific examples are those stories which concerned airline safety, such as drunken pilots and the smuggling by crews of drugs, the importation from the United States of vicious 'X-men' style weapons and the movement in and out of this country of British Islamic extremists.
"Others, however, were plainly chosen and published for their obviously salacious subject-matter, sometimes at the wholly unjustified expense of personal privacy. The Heathrow 'Body Scanner' story is an example, intended to titillate and published regardless of the private life of the woman concerned, herself already the victim of disgraceful behaviour by a colleague, to the inexcusable extent of revealing her name and printing her picture. The apology, a couple of centimetres square and tucked away at the bottom of a page deep inside the paper, regrettably did not appear until about eighteen months after the original article.
"It was, similarly, unjustifiable to print the name, address and photo of the British Airways engineer, who was never charged with any offence, and the more so to reveal his wife's name and other family details.
"Those two examples are the worst of a kind which, when the overall picture is considered, appears fortunately to have been in a minority amongst the articles written and submitted for publication by this defendant."
The judge noted that payments for stories were at the discretion of France's editor, who also determined the sum: "there was no handing over of a grubby envelope, produced from the defendant's pocket in a dark corner of a pub".
He also accepted that France "holding a fairly junior post at The Sun, was therefore following an accepted procedure that doubtless had existed for some time, and doing so in relation to a source of information  he had not recruited himself but one he had inherited from a colleague and to whom payments had previously been made for information".
Edwards was given a two-year prison sentence, which Judge Pontius said would have been three years were not for his early guilty plea.
But he said that journalists who pay public officials are in a different category from the officials themselves.
"A public servant who abuses his office and the trust of the public so gravely as did PC Ewards doing so out of pure greed, can in my view justifiably be considered more blameworthy and thus in a significantly more serious position than a journalist who encourages that misconduct, albeit that encouragement takes place over a period of many months.
"In expressing that view I do not ignore the obvious fact that without the offer, by a journalist, of money for confidential information it might well be that a public official would not be tempted to abuse the trust reposed in him but nevertheless in my judgment a distinction ought properly to be made between their different roles, particularly where  –  as in this case  –  the defendant did not seek out his source and offer money for information;  rather, he was presented with a 'ready-made' source."
He described France as "an experienced journalist of hitherto entirely unblemished character who, I am satisfied, is – this aberrant course of conduct excepted – essentially a decent man of solid integrity and social responsibility".
"I have reached that view not only having had the opportunity to observe and listen to him at length, in the witness box, an incalculable advantage in itself, but upon the written evidence provided during the trial by his two character witnesses  –  both, themselves, men of impressive and unquestionable integrity and strength of character  –  to whom the defendant has repeatedly shown a high degree of kindness, understanding and valuable practical assistance, as he plainly has to those witnesses who have provided written character references today.  In particular, the defendant's work for charities such as the Damilola Taylor Trust and the Spirit of London Awards is itself impressive testament to a man they all hold in the highest regard.
"In my firm view, therefore, the entries on the credit side of the page of account for this defendant significantly outweigh those on the debit side to the extent that when I ask myself whether those mitigating circumstances allow me, consistently with my public duty and the interests of justice, to suspend the prison sentence that undeniably must be imposed in this case the answer is undoubtedly 'yes'.
"The experience of arrest, then a trial following a very lengthy delay and the loss of his good character and perhaps his livelihood will, I have no doubt, have had a profound and salutary effect on the defendant and I am sure that a suspended sentence will serve effectively to ensure that the behaviour which has brought him before this court will never be repeated."
The court that it has been two years and four months since France was initially arrested.
France, 41, from Watford, cultivated a "corrupt relationship" with PC Timothy Edwards over four years, his trial at the Old Bailey heard.
While working at Heathrow Airport in SO15 counter-terrorism command, Edwards, 49, sold 38 stories and titbits of information to the journalist in exchange for more than £22,000.
Last week, he was found guilty of aiding and abetting Edwards to commit misconduct in a public office between March 2008 and July 2011.
To date, he is the only journalist to be successfully tried following the controversial Elveden probe and the first since the Crown Prosecution Service's root and branch review last month which led to charges being dropped against nine out of 12 newspaper staff still awaiting trial.
The trial had heard how Edwards passed on details ranging from airline pilots being breathalysed to a drunken model flying into a rage after "catching her boyfriend romping with a woman next to him".
But France denied wrongdoing, telling jurors he had never been advised by anyone at The Sun that speaking to a police officer – or any public official – might be against the law.
Asked what he would have done if he thought talking to Edwards might be illegal, he said: "I would never have got involved with it. I would have told him to get lost. I'm a man of good character not involved in crime."
The court heard that Edwards was "given" to France as a source. After they met at a pub in 2008, he was told by a colleague "I've spoken to a lawyer and it's fine," he said.
France also told jurors of his difficulties working for a "homophobic bully" in the office who stripped him of his crime reporter title in 2010.
Email pged@pressgazette.co.uk to point out mistakes, provide story tips or send in a letter for publication on our "Letters Page" blog