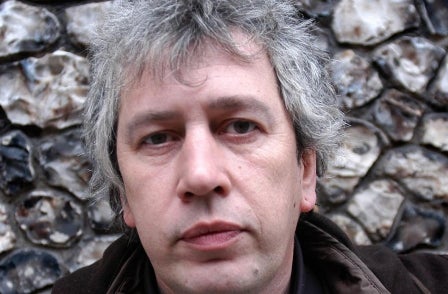 The Sun has been censured by the Independent Press Standards Organisation over a Rod Liddle column which poked fund at a blind and transgender Labour parliamentary candidate.
Trans Media Watch complained to IPSO, with the consent of Emily Brothers, over a Liddle column which said:
Emily Brothers is hoping to become Labour's first blind transgendered MP. She'll be standing at the next election in the constituency of Sutton and Cheam. Thing is though: being blind, how did she know she was the wrong sex?
The group alleged that the comment breached clause 12 of the Editors' Code (discrimination).
The Sun admitted that the column was tasteless and told IPSO that it had been a "clumsy attempt to seek humour regarding the existence of those conditions".
The Sun provided an apology from Liddle four days after the column appeared, on 15 December. Brothers was also offered her own column to respond, which was also published on 15 December.
Liddle published a further apology on 15 January which said:
I made a poor joke in bad taste in this column a few weeks back. Well, ok, I suppose I do that every week. But this one was particularly lame…a poor joke by any standards even, even if it wasn't meant maliciously. So I apologised to Ms Brothers and said that if I lived in Sutton, where she's standing, I'd vote for her. And I apologise to her again now, in this column. I'd also like to add that having found out more about her I wouldn't vote for her even if she was standing against Nick Clegg, George Galloway and [Firstname] Ole Ole Biscuit Barrell from the Silly Party.
The Sun said it has also changed its editorial policy meaning that all copy relating to transgender matters must be approved by the managing editor before publication.
In a further twist, Brothers complained that Liddle's apology used her former first name, instead of Tarquin Ole Ole Biscuit Barrell (a Monty Python reference).
The IPSO adjudication does not reveal what Emily Brothers' former first name was.
Trans Media Watch told IPSO it "was vanishingly unlikely that this was a genuine coincidence" but that this was rather "a deliberate attempt to humiliate" Brothers.
Liddle insisted that the use of Brothers' former name was a coincidence and that said that "It was a silly name, plucked from a faulty memory".
Upholding the complaint, IPSO said:
"The first column's crude suggestion that Ms Brothers could only have become aware of her gender by seeing its physical manifestations was plainly wrong. It belittled Ms Brothers, her gender identity and her disability, mocking her for no reason other than these perceived 'differences'.
"Regardless of the columnist's intentions, this was not a matter of taste; it was discriminatory and therefore unacceptable under the terms of the code."
IPSO did not accept that Liddle's apology was genuine, but it said there was insufficient evidence to conclude that use of Brothers' former name was deliberate.
The Sun was ordered to publish an adjudication (in full below) on the same page as the Liddle column. It has been published today.
Liddle was previously censured by the PCC in March 2010 over a Spectator column which inaccurately asserted that "the overwhelming majority of street crime, knife crime, gun crime, robbery and crimes of sexual violence in London is carried out by young men from the African-Caribbean community".
In March 2012, the Spectator published a PCC-brokered letter stating that a Liddle column had given a "wholly misleading impression of the term intersex" by implying that was related to "sexual orientation".
This is the first time IPSO has upheld a complaint brought by a representative group, rather than the individual concerned.
IPSO refused to considered more than 400 complaints brought over a Sun column which likened African migrants to "cockroaches" because it said the body does not rule on issues of taste or offence. It also said that it could not consider the complaints because no individuals were identified.
The adjudication for publication in The Sun
Following a column published in The Sun on 11 December 2014, Trans Media Watch, acting with the consent of Emily Brothers, complained to the Independent Press Standards Organisation that The Sun had discriminated against Ms Brothers and breached Clause 12 (Discrimination) of the Editors' Code of Practice by publishing a prejudicial and pejorative reference to her disability and gender.

IPSO established a breach of the Code and required The Sun to publish this decision as a remedy.

Noting that Emily Brothers, who is blind and transgender, was standing for election as an MP, the columnist asked "being blind, how did she know she was the wrong sex".

The complainant said the comment made the discriminatory suggestion that there were limitations to the understanding blind people could have of themselves and called into question Ms Brothers' gender identity.

The newspaper accepted that the comment was tasteless, but denied that it was prejudicial or pejorative. It did not accept that the columnist had criticised Ms Brothers or suggested anything negative or stereotypical about her blindness or gender identity; rather, it had been a clumsy attempt at humour.

Nonetheless, it regretted any distress the article had caused Ms Brothers, and published an apology by the columnist. It outlined changes it had made to its editorial processes in response to the complaint.

IPSO's Complaints Committee ruled that the column belittled Ms Brothers, her gender identity and her disability, mocking her for no other reason than these perceived "differences". Regardless of the columnist's intentions, this was not a matter of taste; it was discriminatory and unacceptable under the Code.

The apology published by the newspaper did not remedy this breach of the Code, and IPSO therefore upheld the complaint.
The Editors' Code
Clause 12 (Discrimination)
(i)    The press must avoid prejudicial or pejorative reference to an individual's race, colour, religion, gender, sexual orientation or to any physical or mental illness or disability.
Clause 3 (Privacy)
(i)    Everyone is entitled to respect for his or her private and family life, home, health and correspondence, including digital communications.
Email pged@pressgazette.co.uk to point out mistakes, provide story tips or send in a letter for publication on our "Letters Page" blog