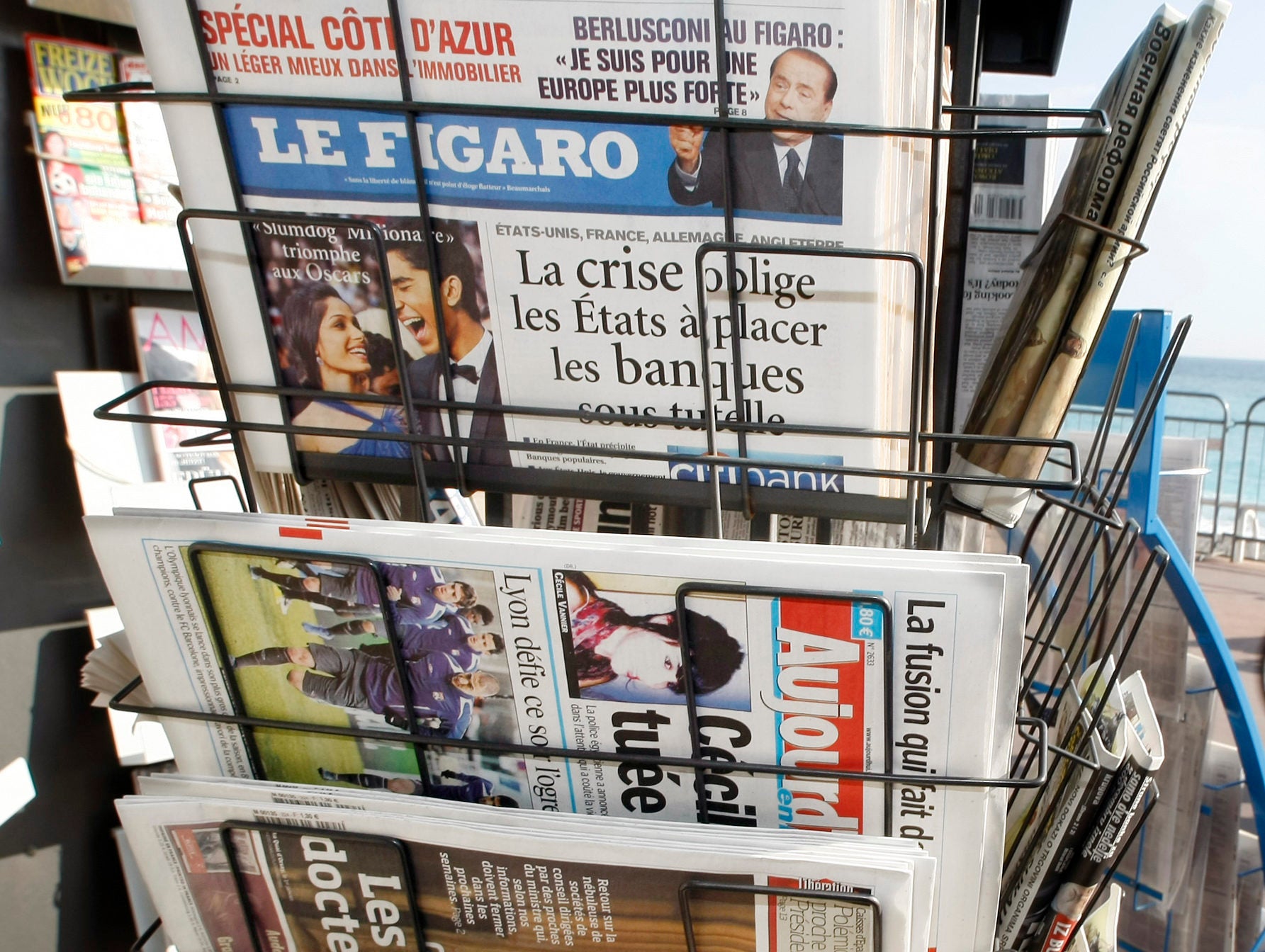 More than two-thirds of global news media bosses surveyed in a report predicting trends for the year ahead believe news media will be "strengthened" as a result of recent fake news controversies.
The figure comes from a survey based on the responses of 145 global chief executives, editors and digital leaders reported in the Reuters Institute for the Study of Journalism's annual media trends and predictions study.
Its author, research associate Nic Newham, said responses from news publishers showed they see the rise of fake news as "a chance for quality journalism to stand out".
He added: "Publishers hope that high quality reliable news will be more needed than ever in a world awash with misinformation, but some fear that the public's trust in media could cause people to turn away from news altogether."
When asked: "Will worries over the distribution of fake/inaccurate news weaken or strengthen the position of news media like yours online?" media bosses responded as follows…
"Strengthen" said 70 per cent,
"Weaken" said 17 per cent,
"No difference", said 8 per cent,
"Don't know", said 5 per cent.
Kevin O'Sullivan, editor of the Irish Times, told Reuters that quality news media should be "more assertive about their journalism and how they do it; in reporting without fear or favour … articulating the values that support this journalism".
A digital publisher, speaking anonymously, added: "News publishers can't afford to retreat behind paywalls. We need to be out there, in people's newsfeeds, challenging the lies at scale, treating disinformation on social media platforms as an urgent frontline beat."
The report, titled Journalism, Media and Technology Trends and Predictions 2017, also predicts an "explosion" in the number of fact-checking services in the months ahead, with Facebook and Google already investing in them.
Large numbers of these are forecast to be provided by automated technology such as browser extensions and message bots, according to the report.
Another predicted change is the redefining of publishers' relationships with platforms such as Facebook. Almost half of those surveyed (46 per cent) said they were more worried about the role and influence of platforms compared with last year, the report said.
A total of 78 per cent of media bosses surveyed said they thought Facebook would be the most important platform to invest in this year, with Youtube behind at 25 per cent and Twitter down at 13 per cent.
Those surveyed also raised concerns about financial sustainability. A quarter (24 per cent) of digital leaders said they were more worried than this time last year, rising to a third (33 per cent) of respondents from a newspaper background. Only 8 per cent said they are less worried.
The report added that as regards commercial priorities, there is a "clear move away from traditional advertising" towards direct reader payment (45 per cent of respondents), membership (14 per cent) and sponsored content (42 per cent), either through text or video.
Other predictions include:
Attention switching to mobile and desktop notifications (69 per cent of digital leaders surveyed said the considered it "very important" to improve on news alerts in 2017),
Publishers creating their own platforms for content and advertising to build scale in an attempt to compete with the likes of Facebook (Nordic publisher Schibsted has already started),
Publishers shifting their business model from display to native advertising (sponsored content)
"Robo-journalism" will increasingly be used by news agencies to expand the range and number of stories they can cover (Press Association is planning to experiment with automation this year),
A rise in computer and networked assisted investigations. According to the report, this comes after The Panama Papers "showed the value of using big data skills to cross match key figures in politics and finance with an otherwise unmanageable amount of leaked information".
Email pged@pressgazette.co.uk to point out mistakes, provide story tips or send in a letter for publication on our "Letters Page" blog