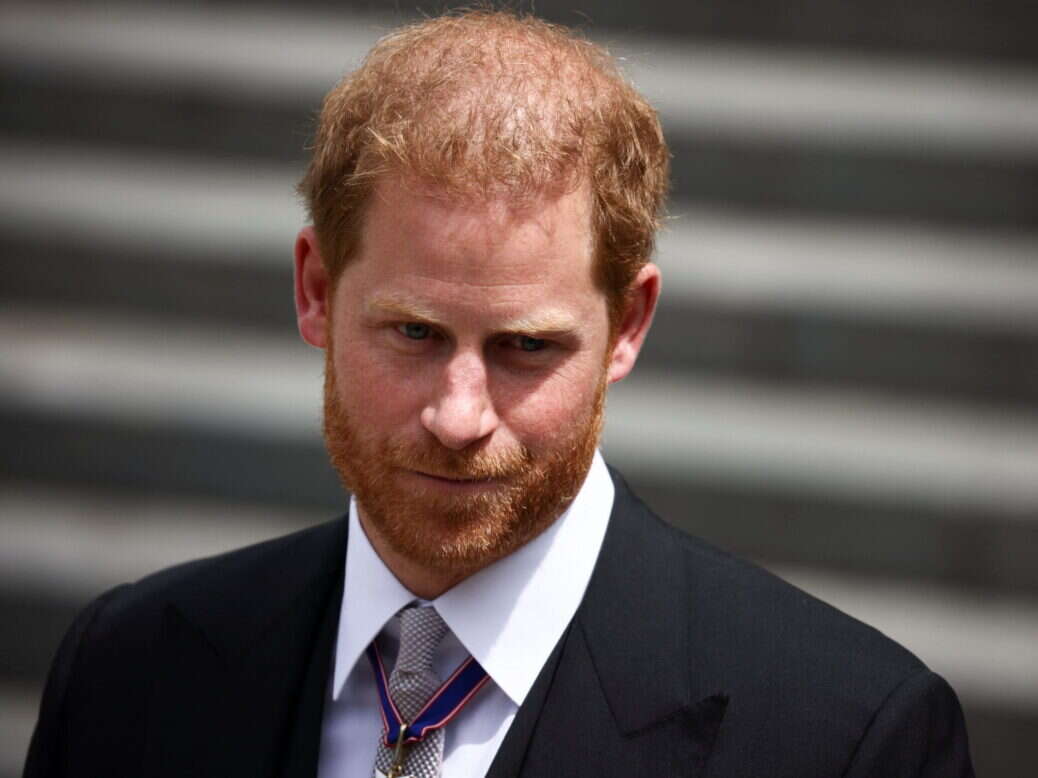 Prince Harry has revealed in the book Spare how he was twice approached by tabloid editors over evidence of his teenage drug-taking.
On the first occasion, his father's then spin doctor did a deal with the News of the World and a story was published that cast Prince Charles in a flattering light. On the second occasion the editor backed away.
In his memoir Spare Harry reveals how at the end of 2001, when Harry would have been 16 or 17, royal aide Mark Dyer visited him at Eton to ask whether he was doing drugs.
The editor of "Britain's biggest tabloid" [Rebekah Wade (now Brooks) at the News of the World] "had recently phoned my father's office to say she'd uncovered 'evidence' of my doing drugs in various locations, including Club H. Also, a bike shed behind a pub."
Harry said he went through the evidence, as set out by the editor, and said: "I disputed all of it. Wrong, wrong, wrong."
[Read more – Prince Harry: An apology]
Harry said of the editor in question: "Loathsome toad, I gathered. Everyone who knew her was in full agreement that she was an infected pustule on the arse of humanity, plus a shit excuse for a journalist.
"But none of that mattered, because she'd managed to wriggle her way into a position of great power and lately she was focusing all that power upon… me. She was hunting the Spare, straight out, and making no apologies for it. She wouldn't stop until my balls were nailed to her office wall."
"I was lost," Harry wrote, "For doing basic teenage stuff."
Harry said he told Dyer to go back and tell the editor it was all wrong.
Ultimately, Harry said, his father's office opted to go "full Neville Chamberlain" with the editor (ie. do a deal).
Mark Bolland was Prince Charles's deputy private secretary and PR chief from 1997 to 2002. He was also close friends with Rebekah Wade.
Referring to Bolland, Harry said: "This spin doctor, Marko [Dyer] said, had decided that the best approach in this case would be to spin me – right under the bus."
A story did appear in the January 2002 edition of the News of the World based on a watered-down version of Harry's drug-taking – mentioning only cannabis and drinking. It claimed that Prince Charles had sent Harry to visit a drug rehabilitation centre to persuade him to mend his ways.
However, as revealed by The Guardian in 2003, it appears that the visit to Featherstone Lodge happened a few months before the News of the World approached Prince Charles with its story. It was, as Harry writes in Spare: "A typical part of my princely charitable work."
When the story appeared, Harry said he asked for the editor's name and then "committed it to memory, but in the years since then I've avoided speaking it".
He then creates an anagram of her name – but using the married name she would not take until 2009, some seven years later.
He writes: "Can it possibly be a coincidence that the name of the woman who pretended I went to rehab was a perfect anagram for…Rehabber Kooks? Is the universe not saying something there?"
In the book, Harry details a second occasion when a courtier approached him with a claim that he had a photo showing him snorting cocaine. This was, he said, shortly before the Queen's Golden Jubilee weekend in June 2002 when Harry would have been 17.
The courtier reportedly told Harry: "This editor is willing to lock the photo into his safe forever. But in exchange he wants to sit down with you and explain what you're doing is very damaging. He wants to give you some life advice."
Harry describes the editor in question as one of "Rehabber Kooks's competitors". This makes then Daily Mirror editor Piers Morgan a likely candidate, although it could also have been then Sun editor David Yelland.
"I told myself, and then I told the courtier, to call the journalist's bluff, vigorously refute the claim, turn down the deal. Above all reject the proffered meeting. I'm not going to submit to blackmail."
Harry admits that he had been doing cocaine at the time: "At someone's country house, during a shooting weekend, I'd been offered a line, and I'd done a few more since."
Harry said: "I'd played the game well. After I'd called the journalist's bluff, he went silent. As suspected, he had no photo, and when his con game didn't work, he slithered off.
"Or not quite. He slithered into Clarence House and became very good friends with Camilla and Pa."
In an interview with Tom Bradby for ITV Harry appeared to deny that revelations around his illegal drug use were in the public interest.
He said: "I think what is a matter of public interest is the relationship between the institution and the tabloid media, that to me is more public interest than anything else."
Email pged@pressgazette.co.uk to point out mistakes, provide story tips or send in a letter for publication on our "Letters Page" blog