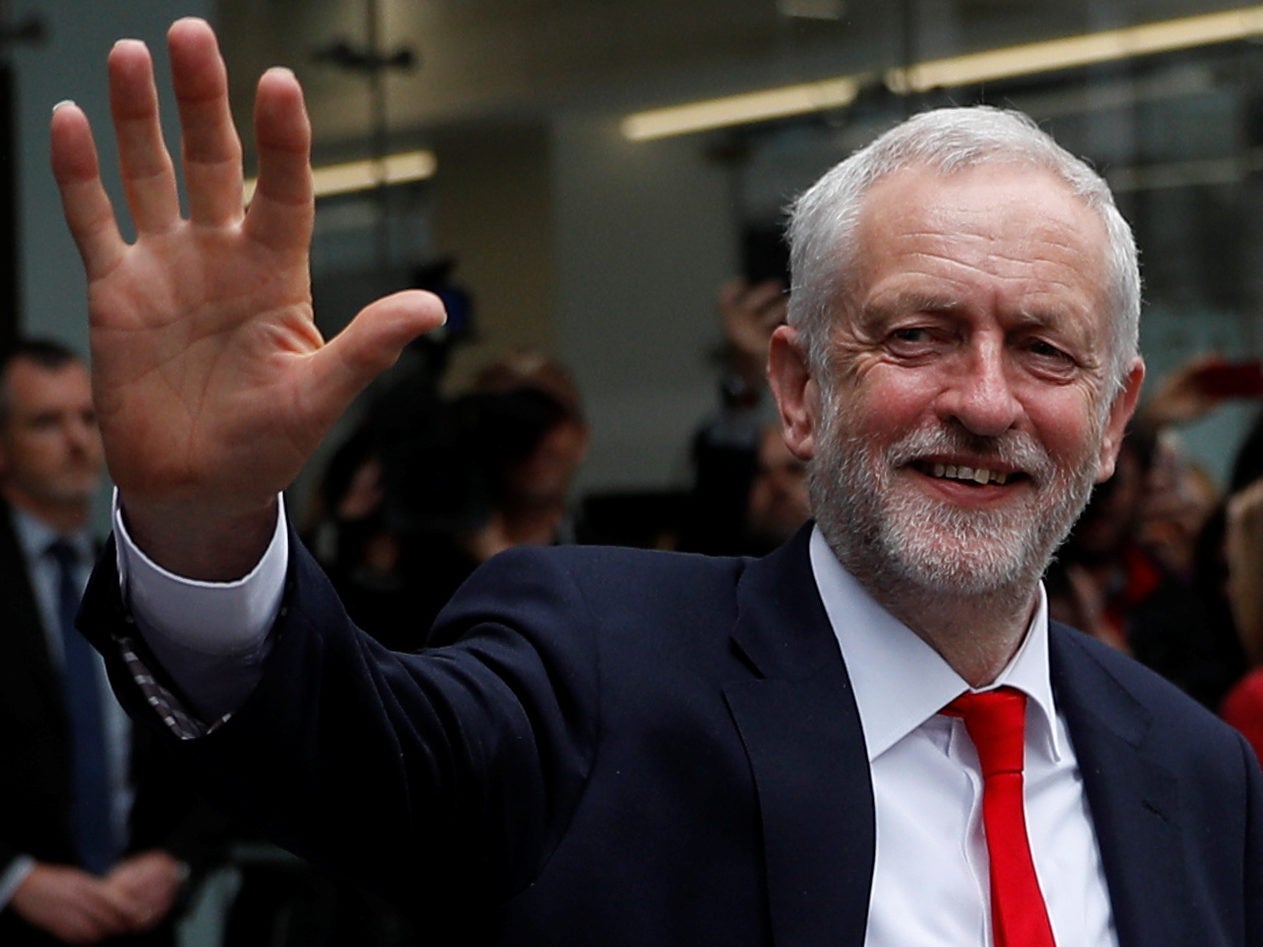 Political commentators who misread Jeremy Corbyn and the general election have been eating varying amounts of humble pie this week.
Here is a round-up of some pre-election columns and subsequent mea culpas.
Polly Toynbee, The Guardian – 19 April 2017 ( on Corbyn accepting Theresa May's plan for an early general election)
"Wrong, wrong and wrong again. Was ever there a more crassly inept politician than Jeremy Corbyn, whose every impulse is to make the wrong call on everything? It's not excitingly flamboyant red radicalism that has done for Labour, but his sluggish incompetence at the absolute basics of leadership.
"How rarely he has had the chance to wield any power, but on Wednesday he had the very real authority to stop certain calamity for his party and call out Theresa May's game-playing chicanery. The mother of all bombs is about to drop on Labour, but what does he do?"
Toynbee writing on Friday, 9 June:
"The earthquake shock of the exit poll will be forever a 'where were you?/ memory. Defying all prediction Theresa May was trounced and 'Jez we can' was no wishful fantasy. Listen to the sound this morning of the eating of hats and the munch, munch of humble pie from those of us who worried he could never get anywhere near success."
John Rentoul writing for The Independent on 31 May  said Yougov's poll predicting a hung Parliament was "bunkum and balderdash".
Writing on Friday he said: "I was wrong about Jeremy Corbyn. I had already been wrong about him twice. I thought he would come fourth in the Labour leadership election in 2015, and I thought that, when he was exposed to the British public in an election campaign, Labour's support would go down.
"But I do try to learn from my mistakes, and so, knowing that I had been wrong about him, I tried to offset my own bias. I didn't do a good job. I looked at all those polls and forecasting models pointing towards a Conservative majority of 100 or more, and I thought it would be less than that. I said the majority would be 78. Hopeless.
"So now I will have to try harder to learn from my latest mistake."
Guardian columnist Owen Jones writing in July 2016 said: "As things stand, all the evidence suggests that Labour — and the left as a whole — is on the cusp of a total disaster. "
Writing on Friday he said: "I owe Corbyn, John McDonnell, Seumas Milne, his policy chief Andrew Fisher, and others, an unreserved, and heartfelt apology. I campaigned passionately for Corbyn the first time he stood, and I voted for him twice. A few weeks ago, a senior Labour MP denounced me as one of the chief gravediggers of the Labour party, and journalists have suggested I should be knighted by the Tory party for my efforts.
"But I came to believe that, yes, indeed Labour was heading for a terrible defeat that would crush all the things I believed in. That's what all the polling, byelections and the local elections seemed to say.
"I thought people had made their minds up about Corbyn, however unfairly, and their opinion just wouldn't shift. I wasn't a bit wrong, or slightly wrong, or mostly wrong, but totally wrong. Having one foot in the Labour movement and one in the mainstream media undoubtedly left me more susceptible to their groupthink. Never again.
"Corbyn stays and – if indeed the Tories are thrown into crisis as Brexit approaches – he has an undoubted chance of becoming prime minister, and a fine prime minister he would make too."
Nick Cohen, writing in The Observer in March 2017: "In an election, they [the Conservatives] would tear them [Corbyn's front bench team] to pieces. They will expose the far left's record of excusing the imperialism of Vladimir Putin's gangster state , the oppressors of women and murderers of gays in Iran, the IRA, and every variety of inquisitorial and homicidal Islamist movement, while presenting itself with hypocritical piety as a moral force. Will there be 150, 125, 100 Labour MPs by the end of the flaying? My advice is to think of a number then halve it."
Writing in this week's paper he said: "To build a personality cult when you have no personality is an act of myopia that borders on blindness. But rather than blame her, I would rather apologise to affronted Corbyn supporters instead. I was wrong. He has not led Labour to a catastrophic defeat but a narrow one."
Dan Hodges, writing in the Mail on Sunday on 4 June said: "Over the past week I've spoken to Labour MPs and Tory MPs. I've spoken to Cabinet Ministers, Shadow Ministers, backbenchers, advisers and activists. I haven't found a single person – not one – who believes the 'Labour surge' is real.
"The most optimistic Labour assessment I've had is from a Shadow Minister who said: 'We've recovered a bit. But Theresa May is still going to win with a majority of 50 or 60.'
"The most pessimistic Tory analysis is: 'The social care screw-up did hit us. It's definitely going to take the shine off a little.'
"My own view is that despite the twists and turns of this increasingly surreal campaign, Corbyn will struggle to significantly exceed the 31 per cent Ed Miliband achieved in 2015, while Theresa May is locked in with about 45 per cent of the vote. Anything less than a Conservative majority in excess of 100 seats would be surprising."
Writing in this week's edition he declines to offer a mea culpa: "This is supposedly a time for those of us who criticised the Corbyn project to devour humble pie. To join the rejection of the politics of austerity and recant our cynicism.
"Wrong. Now is not the time to do any of those things. British politics has just survived a near-death experience."
Picture: Reuters/Peter Nicholls
Email pged@pressgazette.co.uk to point out mistakes, provide story tips or send in a letter for publication on our "Letters Page" blog