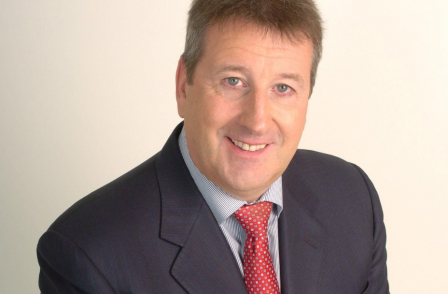 The Daily Mail has defended an article by Richard Littlejohn about transgender primary school teacher Lucy Meadows which was singled out for criticism by a coroner yesterday.
Coroner Michael Singleton recorded a death of suicide yesterday in the case of Lucy Meadows who killed herself three months after returning to school after having a sex-change. Her story was covered in local and national media after parents were informed in December last year that teacher Nathan Upton, 32, would be returning to school as Lucy Meadows  after the holidays and some objected.
Although her suicide note did not mention the press,  the coroner said he had researched media coverage and was "appalled".
He noted that Lucy Meadows complained to the PCC in January this year about a Richard Littlejohn article which resulted in the Daily Mail taking the piece down from its website.
He said: "Having carried out what can only be described as a character assassination, having sought to ridicule and humiliate Lucy Meadows and bring into question her right to pursue her career as a teacher, the Daily Mail's response was to offer to remove the article from the website.
"It seems to me that nothing has been learnt from the Leveson Inquiry or subsequent report."
The Mail covered the coroner's comments with a page-lead story on page 10 of today's paper.
A spokesman said: "Richard Littlejohn's column emphatically defended the rights of people to have sex change operations but echoed some parents' concerns about whether it was right to for children to have to confront such complex gender problems at such a vulnerable young age.
"Among the many reasons Miss Meadows gave for taking her actions, none blamed the press coverage. Miss Meadows herself thanked the PCC for the way her complaint was amicably resolved."
In his original piece from December 2012 Littejohn said: "The school shouldn't be allowed to elevate its 'commitment to diversity and equality' above its duty of care to its pupils and their parents. 
"It should be protecting pupils from some of the more, er, challenging realities of adult life, not forcing them down their throats.
"These are primary school children, for heaven's sake. Most them still believe in Father Christmas. Let them enjoy their childhood. They will lose their innocence soon enough.
"The head teacher denies that pupils will be punished for referring to the teacher as Mr Upton but added ominously that they would be 'expected to behave properly around her.' Nathan Upton is entitled to his gender reassignment surgery, but he isn't entitled to project his personal problems on to impressionable young children."
Two petitions urging the Mail to sack Littlejohn as a columnist have been signed by 250,000 people.
Email pged@pressgazette.co.uk to point out mistakes, provide story tips or send in a letter for publication on our "Letters Page" blog