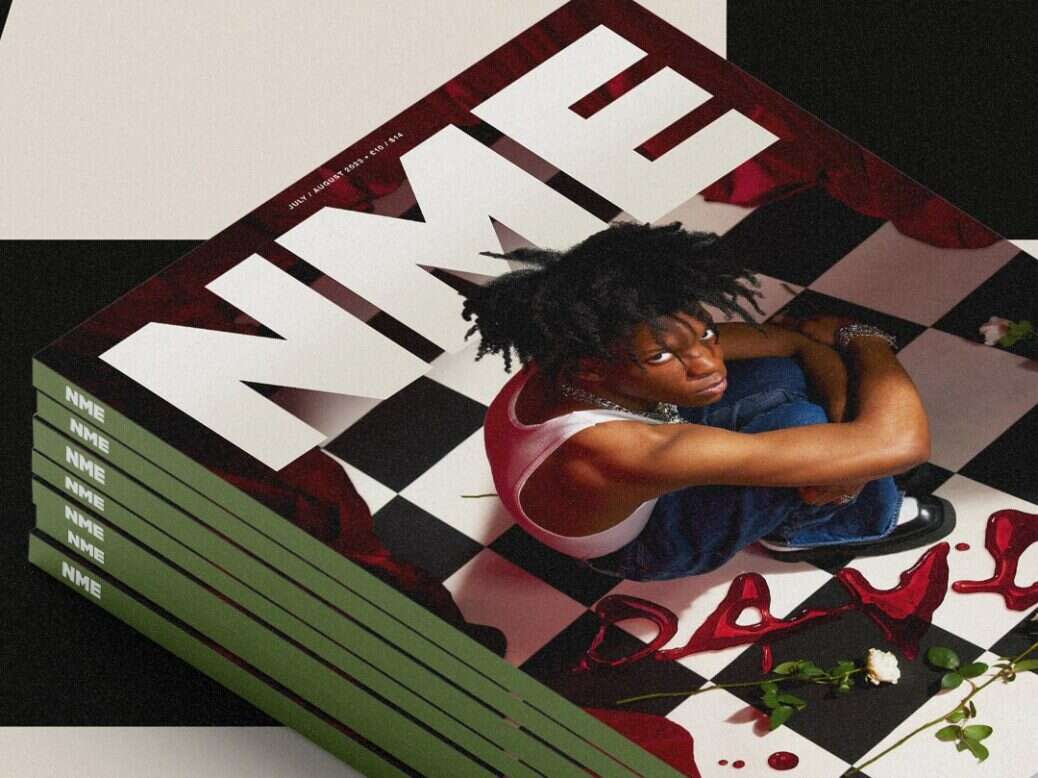 The resurgence of vinyl and cassettes have helped lead to music and entertainment magazine NME relaunching in print after five years digital-only.
NME will produce a glossy magazine costing £10 or $14 every two months with a limited run each time – the idea being to create hype through the "inherent value of scarcity" – in part inspired by major sneaker drops.
NME began life as a weekly rock newspaper in 1952. It left newsprint behind in 1998 for magazine paper and format, but eventually, after long-term circulation decline, it went free in 2015 and closed in print altogether in 2018.
Holly Bishop, chief operating and commercial officer of NME Networks, told Press Gazette on Thursday: "NME obviously boasts an incredible print legacy. It's one of the most recognised titles on Earth in print. We've had the biggest icons across pop culture appear on our cover.
"The digital age poses challenges in terms of print media, obviously not just in terms of audience engagement, but also production; [for example] rising costs, particularly in this economic climate."
Print helps brands 'genuinely connect' with audience
Despite this, Bishop believes print is useful because it has become even more important for brands to "genuinely connect authentically with their audiences" across digital, social and physical platforms.
"For print, embracing that product really serves as yet another tangible gateway to the brand and really enriches that connection between NME and its follower base," Bishop added.
"We're also inspired by the resurgence we've seen in vinyl and cassette tapes, which we've also seen find their way back into our world, particularly when it comes to the music superfan. This really demonstrates that despite there being this resounding feeling that we are talking to an audience that are digital natives, actually it really demonstrates that this audience is not 100% digital natives, they still really care about the quality of experience and that's something that only physical media can bring.
"And while it feels like a challenging time to launch a product in such a traditional format, we take such a non-traditional approach to it that I think it is what sets us apart from the rest."
[Read more: NME interview on how music journalism can stay relevant in Tiktok age]
The relaunch follows NME's takeover by music company Caldecott Music Group in 2019.
Bishop said NME has had a "really exciting growth strategy" in the years since, including expanding into more verticals beyond music such as gaming, moving into new territories including Asia and Australia and reviving the NME Awards.
She added that sitting as part of a wider music group – Caldecott also owns musical instrument and equipment companies including Bandlab, which creates tools for music creators, and other music media brands, Guitar.com and Music Tech – has proven especially helpful, compared with working alongside brands like Marie Claire and Horse and Hound at TI Media (itself since sold to Future).
Bishop added: "[NME's] shift in strategy is only made possible because we can thrive in this dynamic music ecosystem rather than being in a conventional media landscape. We have greater resilience to market conditions and therefore can continue with our commitment to investment and also finding new synergy so connecting the audiences."
Why NME chose a 'high hype strategy' for print
According to Bishop, the new print magazine will be much thicker than NME's previous formats and will take inspiration from monthly titles rather than its own past formats. The content will be a mixture of print-first exclusives and content which has already appeared on NME.com.
The magazine will be available to order through Dawsons, a music retailer also owned by Caldecott, with other limited drops available through artists and record stores.
Bishop said scarcity is key for creating hype, explaining that only a limited number of copies will be sold, and the aim is not for the print relaunch to be a major money-maker.
"We aren't looking to drive hundreds of thousands of readers out of this print product," Bishop explained. "We know that our trajectory remains firmly rooted in being a digitally-led brand and we are successful in that space. NME.com has got more users than ever before and we obviously can monetise those in the traditional ways with advertising and partnerships.
"That means that when we're looking at this product, we can think about it in a different way and look at an atypical, unconventional approach to distribution too. We're not printing masses of copies because we really believe in the inherent value of scarcity and [we are] actually taking inspiration from the fashion world's hype and excitement surrounding limited releases – particularly you see this with sneakers. We're embracing a similar strategy around sought-after drops.
"So, we know that limited runs are not going to be a profit driver, but they can be really valuable in terms of elevating the brand and driving that 'FOMO' [fear of missing out] effect that you get with those high-hype strategies. [It's] so very, very different to any traditional route to market for a print product.
"And really it's a marketing investment for the brand; it serves a real purpose of supporting artists, which is so integral to our brands and also to our group."
NME continues its commitment to emerging artists
The relaunch builds on The Cover, a digital strategy that NME launched in May in which emerging artists are highlighted each week using the visual of a traditional magazine cover. Bishop confirms that ethos will extend into print.
"In a digital landscape – where you've got streams, follower counts, loads and loads of noise every minute, every hour, every day – to have brands like NME using our credible voice to cut through is really vital.
"And while, as a brand, obviously we continue to speak to and interview the biggest names across music and the wider world of pop culture, that cover spotlight is reserved exclusively for what's new and what's next."
Overall, Bishop is optimistic that NME is in a "really solid place".
She said that after the 2019 acquisition, the NME team largely had to build the company's media infrastructure "from the ground up". Then, during the Covid-19 pandemic, staff were "operating with a 70-year-old brand but [as] basically a start-up".
NME.com benefited from the widespread boost in traffic during the pandemic from people being online a lot more and searching for information about their hobbies and interests, and as a result, it saw "great returns in terms of traditional ad revenue".
But since then, like many other publishers, NME has tried to move away from revenue streams that it did not have total control over, with a view on the "cookieless future and a real change in the ad dynamics".
"What we've seen to counter that is a real resurgence of brands coming back to trusted brands and believing in the value of context again... We've seen big blue-chip brands coming to us and wanting to do big, exciting partnerships again, which is great," Bishop said. For example, Bose has been NME's biggest brand partner so far this year, while the outlet's move into different territories has opened up more partnerships beyond the traditional UK market.
"And while the margins are challenging because of the current economic costs of delivering such ambitious projects, we are in a really solid place," Bishop continued. "We operate really responsibly from a resource perspective because we started from a small team and we've grown over time, which is a great footing to start with while we're in these turbulent times."
Update: Where to get a copy of the relaunched print NME
Update, Monday 7 August 2023: Anyone hoping to purchase a copy of the relaunched NME must do so online on the website of music retailer Dawsons.co.uk, which shares a parent company with NME.
Sales will begin on 19:52 BST on Wednesday 9 August. A limited number of "queue jump tickets" will also be distributed to a randomly-selected group of NME Magazine mailing list subscribers, who will be able to purchase an hour earlier. The link to join that list is here.
Email pged@pressgazette.co.uk to point out mistakes, provide story tips or send in a letter for publication on our "Letters Page" blog