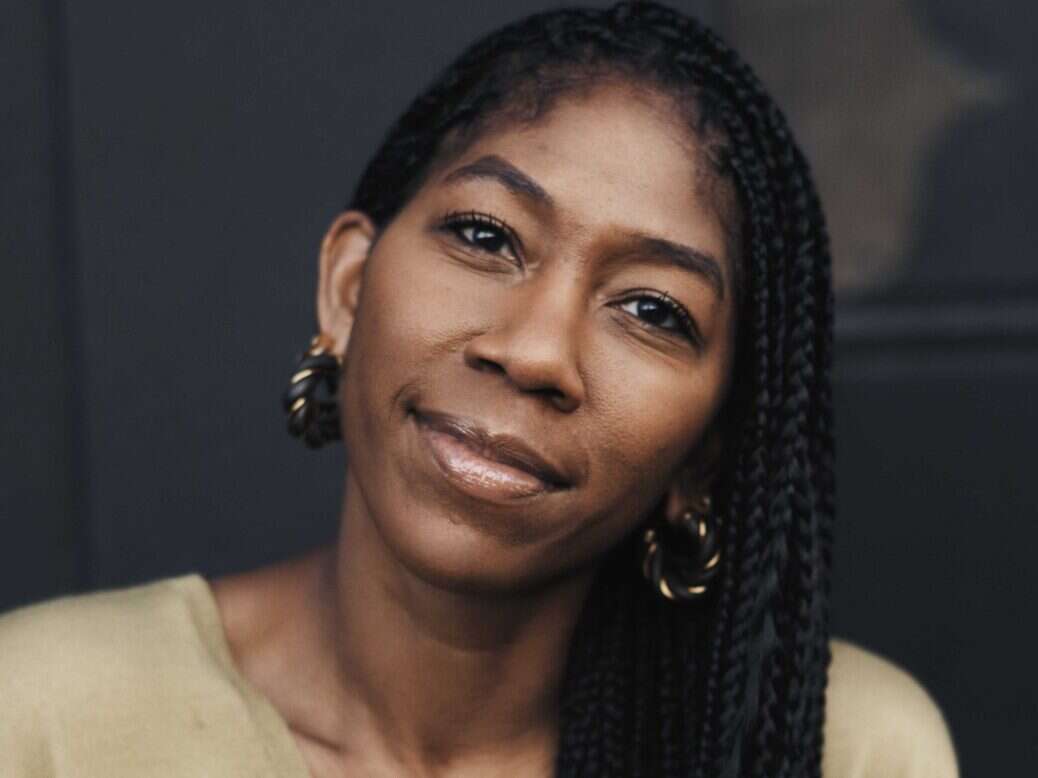 Editor in chief of fashion brand Elle UK Kenya Hunt spoke to Press Gazette about why the title is looking beyond online subscriptions to make up for falling newsstand revenue and instead has launched a membership scheme.
Hunt explained why readers should spend £149 a year on membership of Elle Collective (versus £39.99 for a combined digital and print subscription).
She also shared her views on diversity, the future of magazines and responsible depictions of beauty.
Listen to the full interview in the latest edition of Press Gazette's podcast: The Future of Media Explained.
Why has Hearst UK launched Elle Collective and why should readers pay for it?
"We've always had a really vibrant, dynamic, engaged community. So for us, this is very much an organic next step forward in terms of the evolution of our brand and our relationship with our audiences.
"Essentially we are giving them access to the daily joys that we experience every day as an Elle editor. They are getting the opportunity to experience what we do every day. So we try the beauty products first, we go into the exhibitions, we go see the films, we go on the trips, we have these amazing opportunities to engage with thought leaders, women who are driving the discussions that are dominating our group chats, women who are sitting at the centre of fashion, beauty and culture.
"It's really sort of inviting these women into our world and allowing them to have the chance to network with each other. And also, as a part of that, it's also giving them exposure to the fashion world.
"I know when I was coming up in Virginia, the world of fashion seems so far removed from the hometown that I grew up on on the coast. I didn't have a foot in the door. It just seemed like this really far away, glamorous, insular community. I think it's such a beautiful thing to be able to open up what we do to women in this way."
Elle was founded in France in 1945 and launched in the UK and US in 1985. Hunt has been editor since March 2022. Today it is a monthly magazine (ten issues per year) with a free website alongside subscription packages including the app and digital edition.
What does Kenya Hunt think Elle UK stands for today?
"The thing that I think has always made Elle stand out as a brand is that it's never looked at fashion within the bubble of fashion, it's always really connected the dots between fashion and the world of culture.
"Elle has always stood out for really embracing the wider context against which fashion is created, while at the same time fully enjoying the beauty and the joys of fashion at its highest art form, whether that be couture, or ready to wear, or whether it's produced in Paris, or New York or London, while at the same time embracing the high street."
The way women are depicted in fashion magazines can have a negative impact on mental and physical health by promoting unrealistic notions of beauty.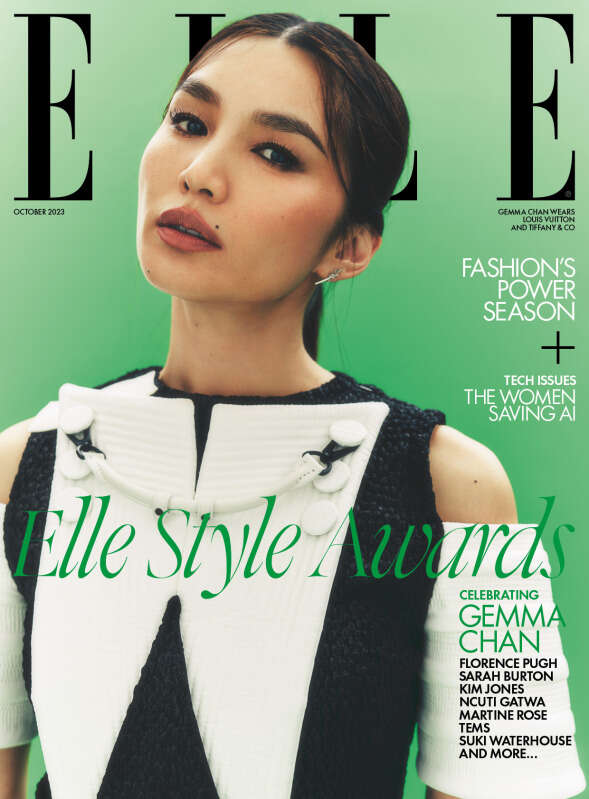 Where does Elle stand on issues like retouching of photography and the types of models who appear in the magazine?
"We just had quite an extensive chat yesterday about a cover that's going to press today, because we wanted to pull the retouching back and really show our cover star's lines of texture on her skin to show it as it is, which is beautiful and stunning.
"It's a constant conversation where we're constantly questioning ourselves, but also listening to the feedback that we're getting from our readers. And we don't really take this responsibility that we have lightly, I think because we all grew up with these titles that we work for and we know how influential these images are, we grew up impacted by these images.
"We aim to show a spectrum of beauty – age is one that I'm looking at quite a lot, because we haven't done as much of it as I would like. We're always looking at the size conversation, particularly when it comes to size zero, because I think that affects everyone. We really try to be sensitive and responsible and respectful in terms of these images of beauty that we're celebrating and promoting."
Elle UK's latest official circulation figure (for 2022) was 81,032 – down from 125,141 in pre-Covid 2019. Back then the magazine had 20,485 paid subscriptions and was 48% actively purchased. On the latest Elle ABC certificate, paid subscriptions are up (at 22,965) but newsstand sales are down and only 37% of the total is actively purchased.
The publisher says it has a combined monthly audience of two million across print and digital each month and has nine million followers across social media.
What does the future look like for the Elle print edition?
"I feel like we're having a really great moment right now because in September single issue [newsstand] sales were up 24% year-on-year, which was really exciting for us as a team and the October issue backs that up with a single sales increase of 1%. So it's nice to sort of see a bucking of the trend at the moment.
"But the climate is very challenging. The magazine will never not be an important part of what we do but it exists within a really sort of dynamic, diverse ecosystem.
"We're across our website, which has a very large audience, our social media channels and then now we have Collective so we have the membership, which is sort of a tighter focus with a even deeper engagement."
Are the media and fashion industries making progress on diversity?
"The progress that we've seen is definitely worth marking and acknowledging and celebrating. But there's very much still a lot of work that that we need to see happen. And I think we tend to see growth in some areas more than others, for whatever reasons, I'm not sure why, like, for instance, in menswear, and British fashion, that is looking like quite an exciting and diverse community of designers, whereas when you look at womenswear designers, it's very much still dominated by white male creative directors at the top of a lot of these really big houses and brands."
How can Elle compete for attention with so much online competition in the fashion space?
"When I look at the brand as a whole, having been following it for practically as long as I can remember it, we have all of these additional touch points, we have an audience that is a lot larger than I imagine the audience would have been in the 1980s.
"We're reaching so many more women, and we're learning so much from them, and we're engaging with them differently.
"We also have far more opportunities to connect with our heroes. With a monthly edition, you put the monthly edition out every month, and you get to reach out to your favorite authors and journalists and writers and tackle the subjects that you want to write for you. And then that's it, that's done.
"Now we have so many opportunities to do that via our events, or via the website every day. So it just creates more opportunity for us as a brand and more opportunities for readers to get to know us and spend time with us."
Email pged@pressgazette.co.uk to point out mistakes, provide story tips or send in a letter for publication on our "Letters Page" blog