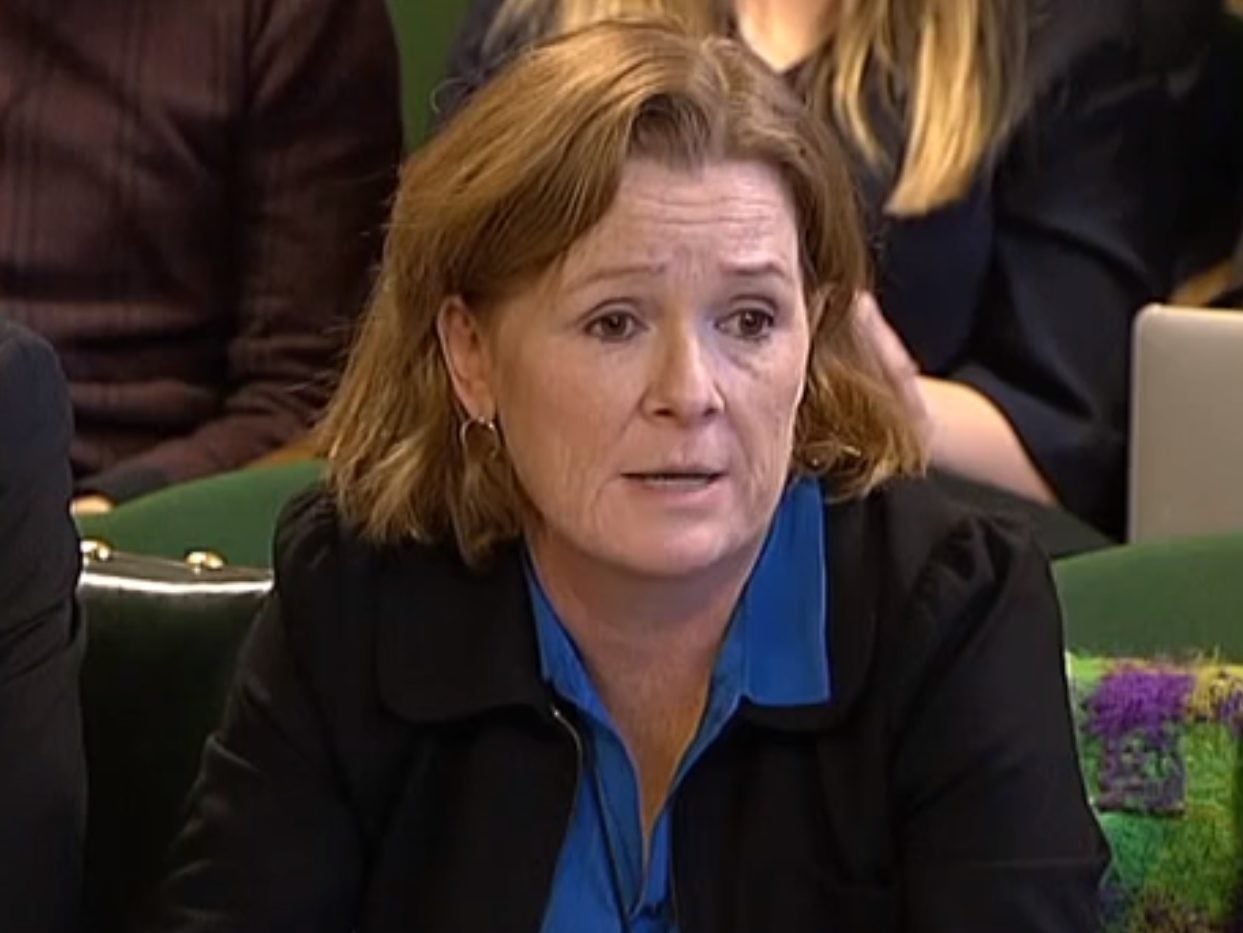 Radio 4 presenter Kirsty Lang said she felt "betrayed" by the BBC after it told her to go freelance for tax purposes, resulting in her working  throughout her own cancer treatment, MPs were told today.
Lang also revealed she had continued working immediately after her stepdaughters's death because she was unable to take bereavement leave under her new employment status.
Front Row co-host Lang, also a former BBC World newsreader, asked in 2013 if she could go part-time and work only on Radio 4's Front Row for family reasons.
She asked to keep her staff job, partially to stay on the final salary pension scheme, but was told she had to go freelance and set up a Personal Service Company as other Radio 4 presenters had also done.
Lang told the Digital, Culture, Media and Sport Committee in a hearing on BBC pay that she "didn't really feel I had a choice" due to her family situation.
HM Revenue and Customs is currently investigating claims that more than 100 BBC presenters have not paid the proper amount of tax, as many say they were pushed to set up PSCs or face losing their jobs.
The BBC yesterday announced it would set up a "fair and independent process" to handle cases in which presenters believe the corporation bears some liability over missing tax and National Insurance Contributions.
Lang, who has presented Front Row since 2004, appeared alongside three other presenters before MPs this morning, which BBC management refused to attend.
On setting up a PSC, she said: "I certainly didn't say to myself 'oh great, this is a way to avoid tax' – in fact I was quite frightened.
"I was frightened of getting sick and I was worried about the pension and there was no way I could even begin to match what I got for the final salary pension.
"Sure enough all my worst fears came true. Not long after I went freelance my stepdaughter died suddenly, I was unable to take bereavement leave.
"In fact I went back and did a first show even before even her funeral because I had to get some money in.
"Two years after that I was diagnosed with cancer, I had surgery, radiotherapy, chemotherapy, hormone therapy, I worked the whole way through. I had one month off at the end of chemo actually."
Last April, Lang – like some other presenters – was told she would be now employed by the BBC for tax purposes and put on the Pay As You Earn system, but that she would still not receive sickness or holiday benefits.
Under PAYE, an employer deducts tax and national insurance contributions from wages or workplace pensions before paying employees.
Since the changeover, Lang said she had neither received a contract or any payslips, so is unaware of what is being deducted from her salary.
She said: "I entered into this whole arrangement in good faith, I trusted the BBC, I was proud to be part of the BBC and I feel like I've been hung out to dry, I feel betrayed.
"And I ask this: Where is their duty of care towards me and my colleagues?
"I speak for many people in this situation, I have seen many women presenters being deprived of maternity leave, I have seen many colleagues being deprived of sick pay and we keep on doing it because we love the job.
"And that's the other thing – where else am I going to go… there is only one Radio 4. And I love my job, I love Front Row, LBC doesn't do an arts show, as far as I know, I didn't really have much choice."
Lang claimed she was told many times by the BBC that "there are plenty of other people who would happily step into your shoes".
She added: "I wish I was on staff, I wish I'd never left staff. I certainly really wish I'd never left the final salary pension scheme because I'm 55 now and those things loom quite high in my mind."
BBC Radio Northampton presenter Stuart Linnell agreed, telling MPs: "People in this situation, and they are people, they are not cans of beans which some people in the various rights and contracts departments seem to regard them as, they trusted the BBC.
"The last thing they expected was to find themselves in this situation working for the most trusted broadcaster in the world, a broadcaster they are proud to say they worked for."
Their words echoed those of 21 other BBC presenters who submitted written evidence to the committee this week.
One anonymous female BBC presenter said the stress of the BBC's changing pay arrangements in the past year had contributed to deterioration in her mental health and even a suicide attempt.
She said: "I was forced to work under three month contracts for much of 2017 until they told us collectively that we were out of contract and must now be PAYE, but with none of the benefits BBC staff enjoy. No sick pay, no holiday, no permanent contract.
"I was told that if I didn't sign the contract that I was unhappy with I would not get paid. I sit opposite another local radio presenter who does the same job as me in a 'double header'. As a permanent member of staff he gets £4,000 more, five weeks' holiday, pension and sick pay. He is male.
She added: "My mental health deterioration is absolutely linked to the increased stress of working for the BBC. I'm grateful to do a job I love.
"I have always loved working for the BBC but the way they have behaved has reduced me to more than tears. It's one of the factors that three days ago took me into my loft where I tried to hang myself."
BBC Radio Oxford presenter Charles Nove said in his written evidence he is "constantly worried" he may face homelessness if the BBC pursues the recovery of tax it "unilaterally decided" to pay on his behalf.
Another anonymous presenter said stress was a contributory factor to their serious physical and mental illness, resulting in them spending four and a half weeks in hospital with near-fatal sepsis.
In a statement the BBC said: "We've always tried to balance our responsibilities to presenters with our responsibility to spend the licence fee appropriately.
"Our responsibility for the stewardship of public money means that we cannot assume the tax liability of others in the absence of a compelling justification for doing so.
"However, following concerns raised about the use of PSCs for BBC engagements dating from the late nineties, the BBC believes it is appropriate to look again at these issues.
"When individuals are contracted as freelancers through personal service companies they have been responsible for their own tax affairs. Many will also work for a number of different organisations outside the BBC.
"Contracting via PSCs has also protected the licence fee because until last year it was the responsibility of PSCs to ensure they paid the correct tax and National Insurance.
"But we are announcing action because we have recently been challenged as to whether there are any circumstances in which it is appropriate for financial liability arising from any misclassification of tax and National Insurance Contributions in PSCs to be the responsibility of the BBC, irrespective of the legal position."
Picture: Parliament TV
Email pged@pressgazette.co.uk to point out mistakes, provide story tips or send in a letter for publication on our "Letters Page" blog