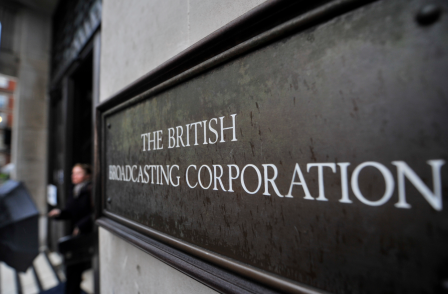 The BBC is to review its bullying and harassment policy and remove gagging clauses from future BBC contracts and compromise agreements.
The news comes after an in-depth Respect at Work, commissioned in the wake of the Jimmy Savile sex abuse scandal, found "a strong undercurrent of fear" at the corporation.
Current BBC contracts can include "derogatory statement restrictions". New BBC director general Tony Hall, for instance, is barred from making "any derogatory or unfavourable public remark or statement" about the BBC during his time in office or within two years of his departure. BBC trust chairman Chris Patten revealed last week that this clause would be removed from Hall's contract.
The review was prepared with the help of Dinah Rose QC and Change Associates.
Hall said: "Parts of this report do however make uncomfortable reading. We need to be honest about our shortcomings and single minded in addressing them. I want zero tolerance of bullying and a culture where people feel able to raise concerns and have the confidence that they will be dealt with appropriately.
"I also want people to be able to speak freely about their experiences of working at the BBC so that we can learn from them. The measures we are taking today, including the removal of so called 'gagging clauses', show our commitment to change. This agenda will be a priority for the senior management team going forward."
The review included submission from than 930 individuals, including past and present BBC staff.
It found that there have been 37 formal complaints of sexual harassment over the past six years out of a total of 22,000 staff and 60,000 freelances. This was seen as being a comparatively low amount.
But the report did raise alarm bells about bullying and a culture of fear about speaking out.
The report said: "Concerns raised about bullying and other forms of inappropriate behaviour were much more prominent in contributions to the review than concerns raised about sexual harassment.
"Often this behaviour appears to go unchallenged by senior managers. Some individuals are seen as being  'untouchable' due to their perceived value to the BBC.
"There is confusion as to what constitutes robust management of performance and what is bullying. Inappropriate behaviour is felt to exist  between managers and their teams and vice versa and between BBC staff and our third party suppliers."
One staff member quoted by the report said: "People are afraid to complain, there is a huge fear of reputational loss and shame. These are the invisible silencing mechanisms."
Change Associates said: "Throughout our conversations we heard a strong undercurrent of fear; fear of speaking out, fear of reprisal, fear of losing your job, being made redundant, fear of becoming a victim, fear of getting a reputation as a troublemaker and not getting promoted if an employee, or further work if a  freelancer, supplier or contractor.
"Considering the strength of positive feeling for the BBC, 'fear' feels like a contradiction in terms. But its widespread presence is a significant contributor to issues that undermine the Respect at Work agenda."
The report found that "multiple members of staff in different parts of the BBC reported being bullied by a 'known bully'".
It said: "These individuals create a climate of anxiety and participants described how they live in fear that it will be their turn to be verbally abused today. People used very emotive language to describe how over time this affects their ability to do their job, as they actively avoid discussion for fear of confrontation and are reluctant to challenge any decision put forward.
"Comments were made that in some teams, the only common bond they have is 'the fear of the one who calls the shots.' People also cited the fact that they were ashamed about  how this made them behave – when they feel relief that it's someone else's turn, they keep their head down and squirm and then are full of shame at how they have just watched their colleague take a verbal beating.
"Such public displays are most often conducted by senior staff, managers, programme makers or others who are sufficiently confident of their position  and reputation to give such a performance."
A staff member quoted by the report said:
"There are some pretty horrendous examples of behaviour both upwards, downwards and sideways and I see far too many 'angry' emails between people."
And another said:
"My line manager regularly displays aggressive behaviour, shouting and raging at me and others, completely unprovoked. If I complained I thought I would be perceived as not being able to do the role I had been newly promoted into."
BBC director of HR Lucy Adams Director said: "The Respect at Work Review takes an unflinching look at the culture that exists inside the BBC today. It shows that there is much that is positive about working here but there are areas where we need to improve. Clearly bullying is an issue that needs to be dealt with within the BBC but feedback from freelancers and Bectu's own survey findings have shown there are issues in this area across the industry as a whole.
"I am grateful to those members of staff, unions and contributors past and present who shared their feedback. Their insight has been invaluable. Our aim now is to ensure we can take the recommendations from the report and use them to improve the experience our staff have of working at the BBC."
Reacting to the report, Culture Secretary Maria Miller said: "I very much welcome this report. 
"I am grateful to Dinah Rose QC for her work, and I am pleased that the BBC's senior management have engaged actively with the review.  
"It is now vital that the BBC, under the new DG, acts swiftly and decisively on the report's findings. 
"It is essential managers at all levels in the organisation make sure that the BBC is a good place to work, with the very best standards of behaviour."
Email pged@pressgazette.co.uk to point out mistakes, provide story tips or send in a letter for publication on our "Letters Page" blog