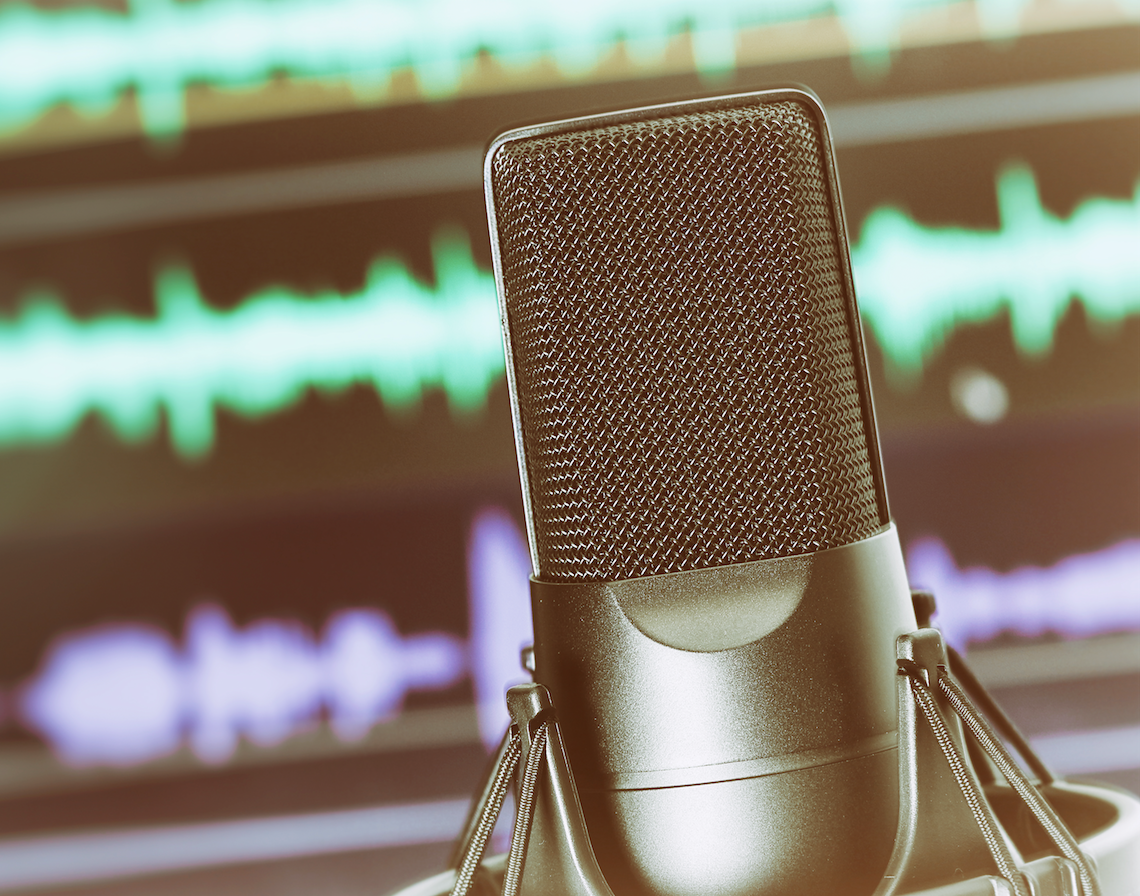 The Reuters Digital News report for 2023 shows podcast listenership continuing to grow and reveals the biggest news-based podcasts in the UK and US. Here Reuters Institute senior research fellow Nic Newman shares his insights.
Both commercial and public service publishers in the UK have been stepping up their investments in podcasting over the last year. The BBC has long dominated this space, but faces strong competition from the likes of Global Radio (News Agents), The Guardian (Today in Focus), and Goalhanger (The Rest is Politics) – not to mention revamped offers from Sky News and ITV News.  But with so much high-quality news content now being produced, are there enough listeners to go around? And what can we learn from the way news podcasting is developing in other parts of the world?
The fragmented nature of both podcast listening and measurement means it has often been hard to know what is working, but in this year's  Digital News Report we use online survey methodologies to identify some of the most popular news podcasts and formats across countries.
Podcasts listeners growing, but news segment is flat
Since 2018, our survey has tracked monthly podcast use in 20 countries1 with a developed podcast industry. Across these markets, overall usage has grown from just over a quarter of our sample to about a third (34%), but news podcast usage (12%) has remained at a similar level despite a significant increase in supply.
Consumption of news podcasts is highest in the United States (19%), but much lower in many European countries including the UK (8%). This difference reflects the vibrancy and diversity of news podcast production and monetisation in the United States, which in turn has driven public awareness and strong consumption.
Our latest industry survey shows that publishers from the UK and elsewhere see this gap as an opportunity for growth with podcasting a key priority as they chase younger upmarket audiences (see next chart) and look to build deeper relationships with audiences.
Podcasts most popular with young adults
This year we asked our Digital News Report survey respondents in 12 countries to name the news shows they used most often and coded these responses by publisher, type, and origin country2.    
Across countries, we find that personality-led extended chat programmes, such as The Joe Rogan Experience are mentioned most often, along with deep dives such as The Daily from the New York Times. Short news rounds-ups such as the FT News Briefing and 5 Things from CNN often form part of morning routines.
By contrast, longer narrative documentary series such as ITV News's compelling investigation into lockdown parties in Downing Street, or Tortoise Media's audio investigations, are mentioned more rarely. In some countries, we find uneven distribution, with a few big shows dominating and a very long tail, but in others listening is more evenly spread.
Biggest news podcast in the UK: Top ten most popular shows revealed
In the UK, three politically focussed shows stand head and shoulders above others in terms of our top-mentioned shows.
The BBC's Newscast team, which pioneered a regular extended chat format with Brexitcast (2016) and Electioncast (2019), is facing stiff competition from The Rest is Politics, hosted by former Conservative politician Rory Stewart and former Labour spin doctor Alistair Campbell, while The News Agents (Global Radio) is presented by three former BBC correspondents who were lured from the Corporation with big money deals and the opportunity to express more of their personal opinions.
These chat formats are relatively cheap to produce, and the BBC has applied the approach to the war in Ukraine (Ukrainecast) and US politics (Americast) while The News Agents is launching a weekly US version this week, in time for the next election cycle. Some US-produced extended chat shows such as the Joe Rogan Experience also pick up attention in the UK, and these are often watched rather than listened to after Spotify enabled video podcasting.
Extended chat shows can be relatively easily adapted for TV (Newscast) and YouTube has become a major distribution channel.  Publishers are increasingly filming shows so they can repackage short video clips for social media, part of a wider trend towards multi-channel podcast brands.
By contrast, narrative-led single-subject shows such as the Guardian's Today in Focus, require significant amounts of dedicated resource, and tend to be harder to visualise. While most hosts (73%) of top news podcasts in the UK tend to be men, Jemma Forte and Marina Purkiss provide a very different perspective in The Trawl, a light-hearted and optimistic take on the day's news – a counterpoint to the often-depressing agenda.
Advertiser interest in podcasts is picking up in the UK, but other business models can also be lucrative. The Rest is Politics sold out two live shows at the London Palladium in March. Some publishers, especially outside the UK, are experimenting with paid models where premium podcasts deliver additional value to subscribers.
Biggest news podcasts in the US: Top ten most popular shows revealed
In the United States, the list of most mentioned news podcasts is also dominated by male hosts, most often from the right of the political spectrum (Ben Shapiro, Dan Bongino). By contrast news round-ups (Up First, Apple News Today) and deep dives (The Daily) tend to have a more neutral tone3. The Daily from the New York Times, which has inspired deep-dive shows across the world, heads our list by a wide margin.
Most popular news podcasts in Australia
We find a slightly different position in Australia, another country where publishers have invested heavily in original podcasts in the last few years. Here, deep dive, explanatory podcasts make up the bulk of the top-ten listings, including Full Story from the Guardian, ABC News Daily, and 7am from independent media company Schwartz Media.
A wide range of US and British podcasts make this a particularly crowded market, with 46% of the most-listened-to shows originating from outside Australia, including those from Joe Rogan and Jordan Peterson. National broadcaster ABC News makes up around a quarter of the mentioned podcasts, ahead of the BBC (in second place).
Categorising the variety of news podcasts across countries is a complex and imperfect task, but it gives us some sense of the relative state of news podcasting in the United Kingdom, the United States, and Australia. Across markets, extended chat formats seem to attract the most audience attention and are attractive to publishers because they are relatively cheap to produce, but deep-dive podcasts and news round-ups are also driving significant audiences, especially where there is early mover advantage and/or sustained investment.
In most cases, however, attention is highly fragmented, with a relatively small audience for any one news podcast or publisher. This, in turn, makes most podcasts hard to monetise through direct advertising, especially in smaller markets. In this context, it is not surprising to see some publishers focusing less on immediate financial return and more on using podcasts as a way to attract younger audiences or deepen relationships with existing subscribers. 
Our data capture the vibrancy of the podcasting scene across countries, but current levels of audience growth are unlikely to match the amount of content now being produced, let alone the new shows in the pipeline. In this context, it is vital that news podcasts stand out – with high-quality content, strong formats, and engaging hosts still being the most important ingredients for success.
---
[1] The countries are UK, USA, Australia, Canada, Germany, France, Italy, Spain, Ireland, Norway, Sweden, Finland, Denmark, Belgium: Netherlands, Switzerland, Austria, Japan, Singapore, Canada, plus Argentina (since 2019).
[2] Typically, between 200 and 700 shows were mentioned in each country. Note that recall methodologies will inevitably produce different results from industry data.
[3] Many programmes have dual male/female hosts, but for the purpose of this exercise we identified the first voice heard on each podcast on a particular day and categorised accordingly.
Email pged@pressgazette.co.uk to point out mistakes, provide story tips or send in a letter for publication on our "Letters Page" blog