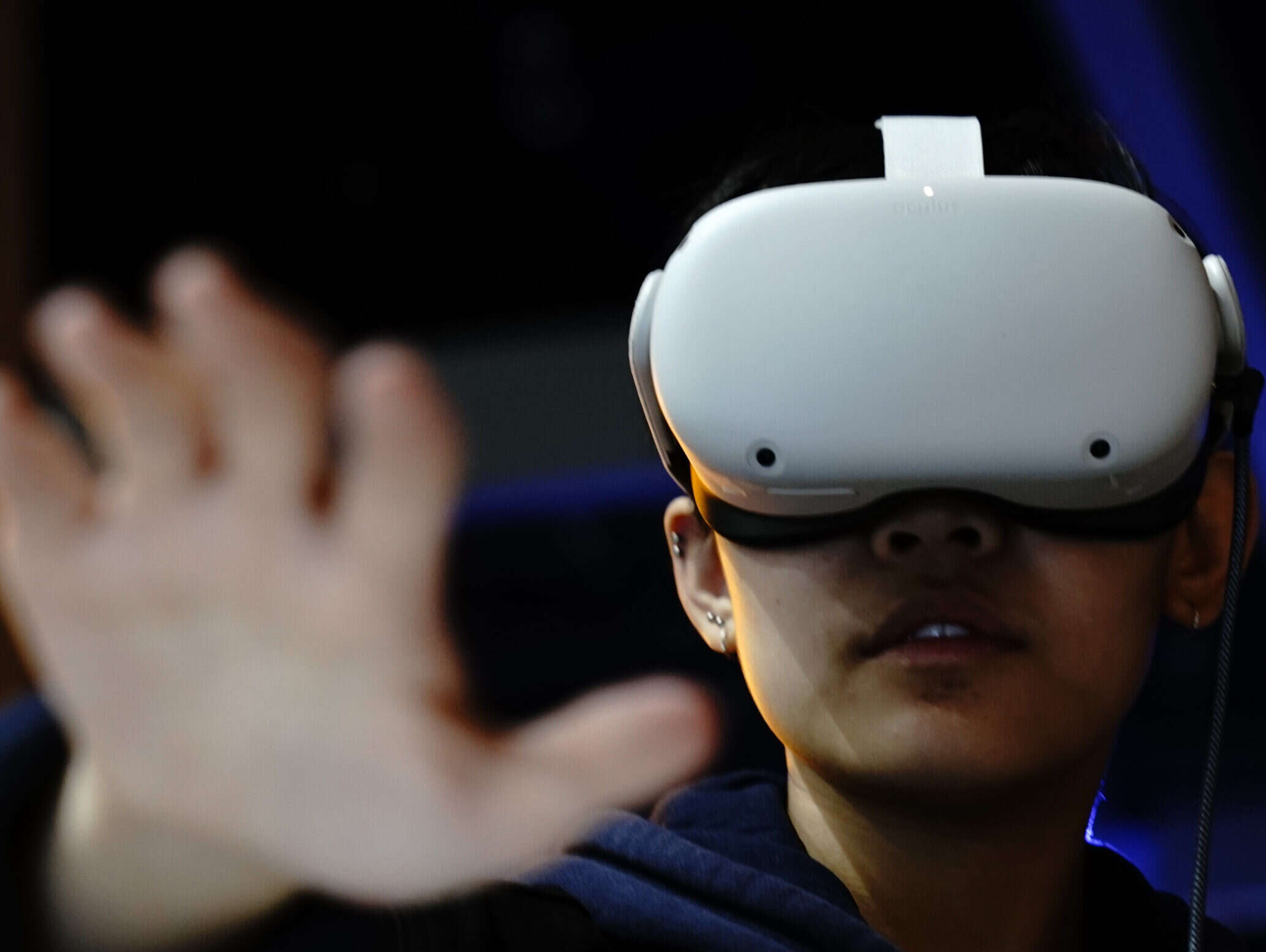 Virtual reality (VR) has faded out of the newsroom technology conversation in recent years, but might it still have untapped potential for journalism?
Two executives previously involved in publisher metaverse experiments, Grant Townshend and Gerry Smyth of GAS Commercial, told Press Gazette journalism needs to "jump on the bandwagon now" when it comes to VR.
"Journalism has to be a bit savvy about what it needs to do. Those who have developed their own app and made their own [virtual] community are going to be the winners," they added.
The two primary points they stressed were the fact that technology is developing rapidly so that VR no longer requires a PC and the fact that VR should become a social experience. They said the question is less whether VR will become day-to-day but rather "how to make your content interesting".
VR is the term for technology using near-eye displays (such as headsets) to create immersive experiences.
Kay Meseberg, the head of mission innovation at ARTE, a European broadcaster for cultural content, agreed that VR is far from over. Meseberg told Press Gazette that VR has been used diversely – from immersive art exhibitions to car manufacturing.
"I'm here in Strasbourg and there are four or five different spots where you can go and play for an hour with a VR headset. These did not exist four or five years ago. In a city of 300,000 inhabitants, it's quite an achievement," he said.
However, Meseberg was keen to mention how "there has been a lot of overpromises". For instance, in 2016, there was a widespread assumption that VR headsets would become a common household item by around 2022. That same year also saw the Guardian found a VR team, and the BBC experimented with VR through projects such as 'We Wait', which transported viewers to 'experience' the lives of a Syrian refugee family crossing the sea. Since then, the BBC's VR hub has closed.
So, VR is growing at a slower pace than anticipated. Nonetheless, according to data consultancy firm Statista 5.41 million headsets were sold worldwide in 2019. This grew to 8.52 million in 2022 and is expected to rise to 14.31 million in 2024.
There's demand – just not from publishers
In March this year, eMarketer, a market research firm, reported an estimated 43.4 million people used VR at least once a month in the US in 2019, rising to 65 million in 2022.
According to the Journalism, Media and Technology Trends and Predictions 2023 report from the Reuters Institute for the Study of Journalism, while VR is growing, its use in journalism has not.
The report stated that "smart glasses and VR headsets, building blocks of the metaverse, will continue to attract attention, especially with Apple expected to join the party with its first headset".
It also said: "The addition of 'legs' to Facebook's metaverse has taken eight years and billions of dollars of investment. The rollout of these wholesome avatars this year won't win around the internal or external critics or make the concept any more relevant for journalism."
The report also predicted that only 5% of publishers around the world would be investing more resources into metaverse applications such as VR compared to 72% of publishers who are predicted to be putting more resources into podcasts and other digital audio outlets.
So why has journalism not seen an equivalent incorporation of this technological innovation compared to industries such as gaming?
Meseberg had this to say: "For the application of immersive media as a mass media, there are challenges, which are 'homemade' in some part. If you observed how some companies interacted with VR at the beginning, their ideas slowed down their development. It really didn't create trust."
Some media professionals note that while the immersive experience holds enormous potential for storytelling, it also carries the risk of overly shocking audiences and/or misrepresenting stories.
Michael Madary, a philosophy professor at the University of the Pacific who co-wrote a seminal and widely quoted piece in 2016 on the ethics of VR, said there are ethical questions not just for those who are using VR, but for those who may be (mis)represented through it.
"In journalism in particular, there is this idea that we are conveying a truth, conveying an object of reality to the audience. And VR gives us a new way of conveying those messages."
But he added: "One thing to keep in mind is that it really hasn't taken off as many people expected it would. In 2016 there was a lot of hype. Everyone thought we'd all own headsets. That just hasn't happened."
Email pged@pressgazette.co.uk to point out mistakes, provide story tips or send in a letter for publication on our "Letters Page" blog