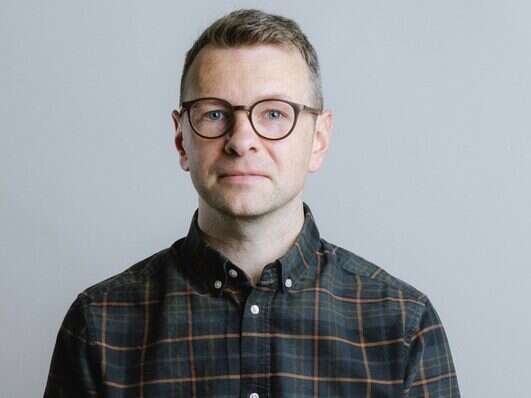 A journalist who worked on The Guardian's local news pilot more than ten years ago says he wanted to revive the spirit behind it with a Substack newsletter for Edinburgh.
Michael MacLeod was one of four journalists, or "beat bloggers", who worked on the Guardian Local pilot in 2010 and 2011.
His remit was to cover Edinburgh, with other journalists working on Leeds and Cardiff, and the idea behind it was to experiment with what new formats could be editorially and commercially viable for local news.
The pilot closed down after a year but the idea – that the more people know and care about where they live, the more civic pride and participation they will have – has stuck with MacLeod ever since, he told Press Gazette.
Now, several months after starting The Edinburgh Guardian – with the name a play on his former Guardian Edinburgh site – on Substack, MacLeod is earning enough from subscriptions to have been able to quit his full-time job at Meta, where he was a community manager in VR division Reality Labs.
Edinburgh Guardian 'helping' share traffic with publishers
The first newsletter series MacLeod started, The Edinburgh Minute, curates the latest local news from disparate sources at 7am each day, summarising them in a sentence or two and sharing the link and original journalist's byline. The idea is people can read it for a minute and be up to speed with what's going on in the city.
MacLeod said: "My goal was to just create something that people could read every day without having to visit all these websites with annoying pop-up adverts and annoying autoplay videos or having to wade through problematic social media companies' feeds looking for their local news."
He added: "I don't want to take people's traffic. I want to show the breadth of work that's going on and encourage people to go and read it and subscribe to them. I checked with a couple of people who I know that work at the nationally-owned regionals as to whether this is helping them, and it's really helping apparently."
As of Friday, the Edinburgh Guardian had 340 subscribers paying £5 per month as well as 4,000 free subscribers.
The Edinburgh Minute is free and, MacLeod said, will always remain so – but paid-up members get extra content including a weekly culture newsletter and a weekend events round-up which are more time-consuming to create. They will also be able to attend meet-ups and other events that MacLeod is planning to introduce.
He said: "I'm pretty pleased, but I'm surprised by the numbers and touched by the interest and the fact that people pay voluntarily for it. And I've decided that I believe in it so much that I've quit my job to give it a good bash."
MacLeod still works part-time elsewhere but feels "quite sure" he will be able to go full-time on The Edinburgh Guardian in future.
But he added: "I'm not making as much money as I used to and I wouldn't recommend people making a leap like this unless they feel sure in the trends that they see in their subscriber growth."
Newsletter gives 'feeling of community spirit'
The Guardian said at the time of its hyperlocal pilot closure that the project had been met with a "great deal of enthusiasm and support for this experimental approach to local journalism" but would have needed a lot more investment to be sustainable.
MacLeod said this response from the audience remains true for his own newsletter today.
"Community spirit never really goes away, and neither does people's need to know. It's just that the internet and the news – whatever you think the news is, it's become more fractured across lots of different surfaces.
"But when you put it all together, and I hear this time and time again from people, it gives people a feeling of community spirit and sense of community which I just think's lovely, and if people feel that because I've managed to curate things then job done, I'm so happy when I get that feedback. That matters to me more than being able to to save a bit of money.
"Honestly, the feedback that you get doing this is better than any feedback I've ever got as a journalist."
MacLeod started his career on the now-defunct paid-for Scottish weekly Wee County News and has spent time reporting for the Deadline press agency, working online and in TV for Scottish broadcaster STV, as a social production lead for Vogue and working on editorial for Instagram.
MacLeod noted that people in audience development roles at big publishers are increasingly thinking about newsletters more seriously. Reach, for example, has made nine of its regional websites newsletter-first in the past year.
"It's the last safe space in people's devices, I think, and so I don't take that for granted, that people have handed over their email address, and that's why I won't ever have adverts."
Around half of what MacLeod includes in his newsletters now comes from contacts and people who want to collaborate getting in touch. "I'll say no to some stuff if it's too commercial or it's not really newsy," he said. "I'm quite selective. I'm still trying to keep some journalistic standards, obviously – fair, balanced and accurate.
"But the community spirit is there for sure, and I hear that in the feedback and it just makes waking up at 5am worth it."
Journalist Emma Gannon told Press Gazette last month how her Substack newsletter The Hyphen was providing her with a six-figure income.
Local news Substack-based group Mill Media now boasts 5,000 subscribers in Manchester, Liverpool and Sheffield. And last week it announced £150,000 in investment from some big-name backers.
Email pged@pressgazette.co.uk to point out mistakes, provide story tips or send in a letter for publication on our "Letters Page" blog