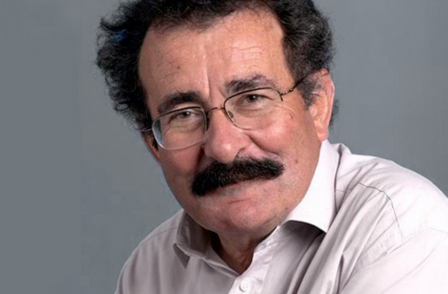 Today, with people in affluent countries expecting to live well into their eighties, life expectancy is increasing by more than five hours every day. This is a remarkable achievement and should be a cause for celebration. Yet, increased longevity also poses a huge and urgent challenge.
As the older populations continue to grow and birth rates drop, ageing is seen as placing an unsustainable pressure on health services and welfare provision. But could this population shift provide an opportunity for positive change for everyone – from the young to the old? Surely it's time to rethink our approach to welfare and healthcare, to develop new medicines and innovations to tackle age-associated diseases, and to nurture healthy living with the help of technological and scientific innovation?
At Astellas our advances in the treatment areas of cancer and urology are focused on meeting the unmet needs of patients, particularly the older population – who with the right treatment can continue to make a substantial contribution to the economy and society as workers, volunteers and consumers.
In November this year Astellas will hold its annual Innovation Debate entitled The Age Crunch: Facts, Fears and the Future (19 November at the Royal Institution) to explore the role of innovation as society faces critical challenges from an ageing population
Lord Robert Winston, Professor of Science and Society and Emeritus Professor of Fertility Studies at Imperial College London, will lead a panel of experts from science, healthcare, economics, government and industry as they discuss and debate the issue of the ageing population. Issues related to ageing, health, economics and morality and could have significant implications for our children and our children's children.
The debate will explore if we are doing enough to support our ageing populations and will also investigate the innovations we need – whether in health, medicine, economics or society itself – if we are to serve this often neglected demographic segment.
Patient health is at the heart of what we do and Astellas is a specialist pharmaceutical company dedicated to developing medicines and therapies that are first in class or best in class.
Life expectancy has doubled over the last 150 years and in the UK today there are more people over State Pension age than children. By 2050, in the EU pensioners are expected to outnumber the younger generation by 2:1.
Research and development into new treatments is a time-consuming process that can take decades of investment with no guaranteed outcome at the end of it. But it is in times of austerity that the most impactful innovation and creativity can occur, with necessity being the driver of scientific discovery and innovation.
Astellas currently has 12 cancer treatments in development, whilst in urology we are a therapeutic leader thanks to an impressive portfolio of medicines and a rich pipeline.
This momentum really shows what R&D – the engine room of our company – can do.
As a company Astellas is motivated by a real desire to improve quality of life for patients suffering from chronic illnesses. As the population around the globe lives longer the need to provide these therapies, particularly for the older generation, will only become stronger.
However, the future is exciting. The avenues open for R&D are incredibly promising. An example of this is the development of personalised medicine, the promise of regenerative medicine and the ability for DNA to be screened for signatures and what it means for the cost-effective use of drugs. The next 30 years will see a move into uncharted territory in terms of populations and their needs. It is a challenge worth meeting head on.
Ken Jones is President and CEO of Astellas Pharma Europe Ltd
Astellas sponsors the British Journalism Awards
Twitter: @innovatedebate
#AgeCrunch
Email pged@pressgazette.co.uk to point out mistakes, provide story tips or send in a letter for publication on our "Letters Page" blog