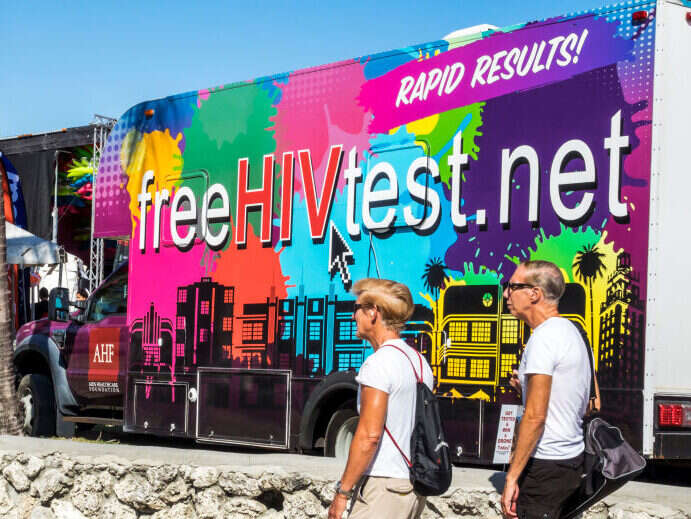 A "disproportionate" amount of coverage of HIV relates to criminal allegations, according to the National AIDS Trust (NAT).
The charity, which campaigns on HIV rights and to end transmission of the virus, said it also still sees misleading reporting about how it can spread.
But, its director of policy and communications Kat Smithson said, there are "important and really exciting roles" for journalists to play in ending stigmatisation and transmission.
NAT has long collaborated with press regulator IPSO to provide guidelines around reporting on the virus, Smithson told Press Gazette last week during National HIV Testing Week.
In its most recent revision, Smithson said the NAT hoped to make the guidelines "quite concise and punchy", adding a clear list of dos and don'ts and more information about "the key things we see reported and misreported in the media".
The don'ts include making reference to AIDS the journalist really means HIV and calling people living with HIV "victims" or "sufferers" of the virus. Dos include remembering "most people living with HIV in the UK are on effective treatment and cannot transmit the virus".
The guidelines also emphasise that three false claims keep cropping up in reporting on HIV: that a bite from a person with HIV can transmit the virus, that being spat on by someone with HIV can transmit it and that stepping on a discarded needle can transmit HIV.
"This has consequences for stigma," Smithson said. So too did the fact that "a really disproportionate amount of coverage of HIV relates to criminal cases… particularly around human interest stories".
She was speaking with Press Gazette less than two weeks after former Wales rugby captain Gareth Thomas settled a civil legal case levelled against him by his ex-partner Ian Baum, who accused Thomas of "deceptively" transmitting HIV to him. Thomas did not accept liability and maintains his innocence.
[Read more: Rugby star Gareth Thomas on media portrayal of HIV and tabloid blackmail allegations]
Asked if she had advice for journalists covering such cases, Smithson said "misrepresentation of the charge" was the most common mistake the NAT saw in reporting, as there is a difference under the law between "reckless" and "intentional" infection.
But she added: "A really key thing is this is a civil case and not a criminal case." She said it is important not to infer it could be criminal if the complainant had chosen to pursue it in the criminal courts because the standard of evidence for a criminal charge is much higher.
Another of the charity's concerns was that the case "opens up a discussion about talking about your HIV status that can misrepresent the law".
"There is no legal requirement for a person living with HIV to talk about their status with sexual partners, or with anyone else, in any circumstances."
The Thomas-Baum case, Smithson said, looked specifically at whether Thomas recklessly transmitted HIV to Baum, not whether or not Thomas should have informed Baum of his status. 
While commentators were free to discuss whether there is a responsibility for someone who cannot pass on the virus to tell their partners regardless, Smithson said it was important "that it's not presented as an issue under the law".
Looking beyond cases like that one, Smithson said the public was "still really interested in HIV" and "not necessarily in a negative way…Research we've done has shown that the general public really want to see approaches to HIV that are supportive of people living with HIV."
The public understands that there is a stigma around the virus, Smithson said, and wanted that addressed "but they're not necessarily being armed with all of the facts.
"When you do come across HIV coverage it's usually to do with risks of HIV exposure and the negative impacts of HIV diagnoses – there isn't really a counter-narrative."
Smithson suggested there was an appetite for human interest stories focusing on people with HIV happily living their lives as normal.
"There are some important and really exciting roles for journalists and the media to make a huge difference over HIV."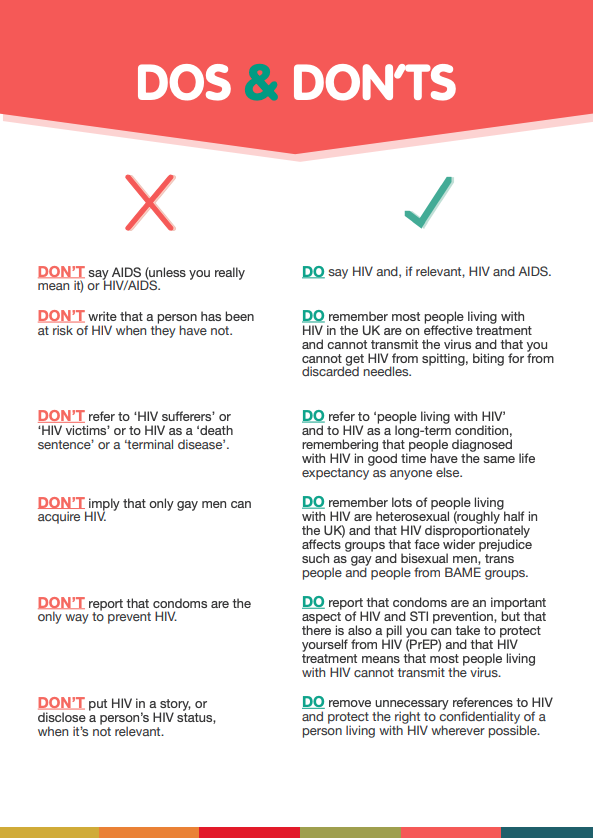 Email pged@pressgazette.co.uk to point out mistakes, provide story tips or send in a letter for publication on our "Letters Page" blog