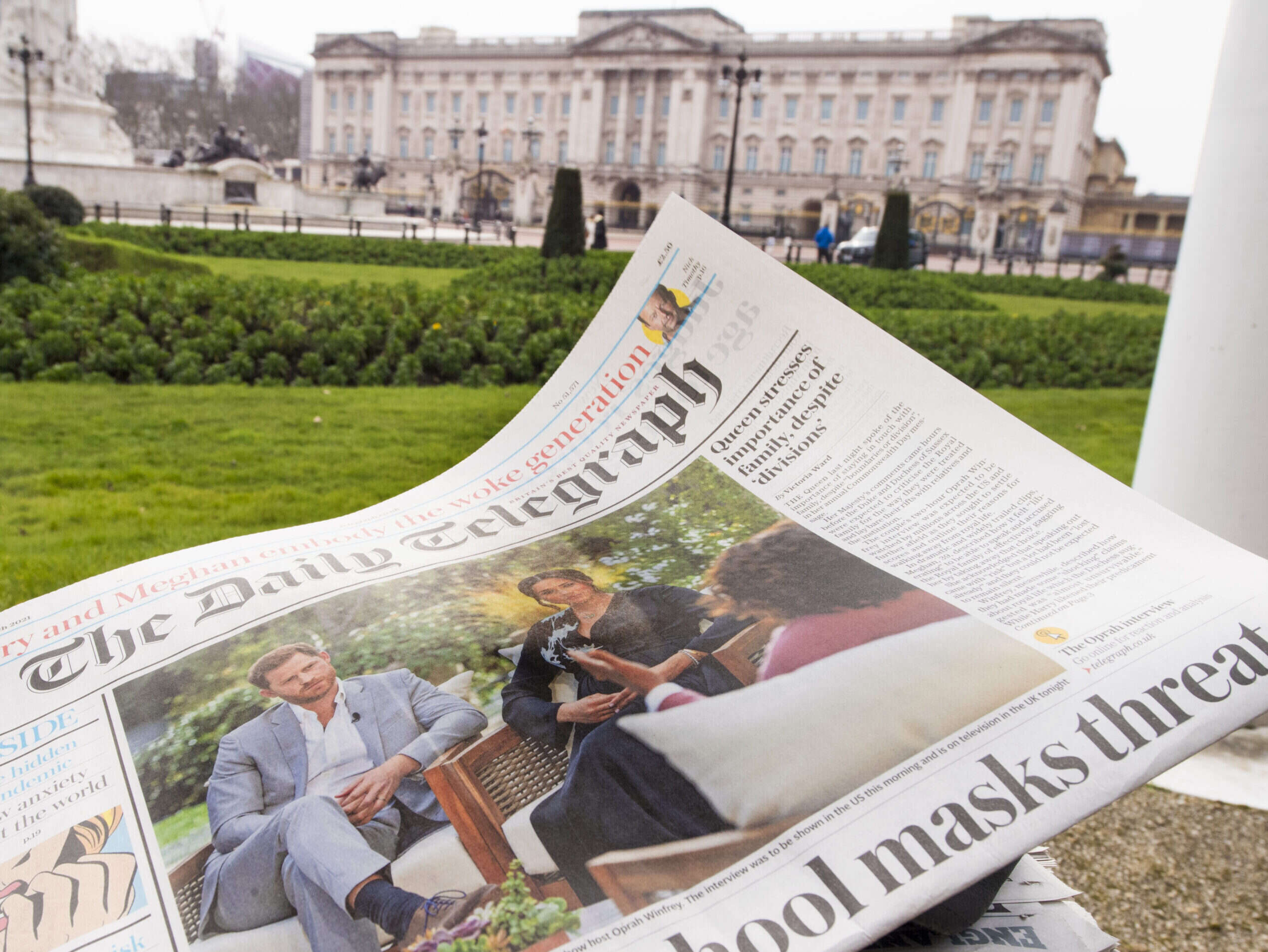 The Telegraph has denied that leaked proposals to pay journalists according to the number of subscribers they attract would lead to cash-for-clicks sensationalism, arguing the opposite would be the case.
Telegraph editor Chris Evans mooted in an email to staff, leaked to The Guardian, that it "seems only right that those who attract and retain the most subscribers should be the most handsomely paid".
But he has hit out at the newspaper's representation of his suggestion on Twitter, writing: "It's not about clicks. That's the point The Guardian misunderstood."
Evans also wrote: "If you think about it, 'working for clicks' is exactly what you don't do if you're pursuing a subscription strategy such as ours. And the strategy is going well…"
The Telegraph is focusing on a subscriber strategy to build a sustainable future with the aim of having 10m registrants and 1m subscribers signed up by 2023.
The news brand grew its subscriber base by 150,000 in 2020 and it is now believed to have passed the 600,000 mark. In January it had 383,963 online subscribers and 194,088 for the print edition.
The Guardian reported The Telegraph is considering incentivising individual journalists on the success of their articles and claimed insiders are concerned the scheme would favour those writing about showbiz, coronavirus and big political stories. It also reported on concern that reporters are often assigned which stories to write, so could end up being penalised because newsdesk executives give them less interesting assignments.
Press Gazette understands the point about pay came towards the bottom of a long email sent from Evans to congratulate staff on a good start to 2021 and that management say the idea that journalists' salaries would be dependent on the popularity of their articles and number of comments they get is wrong. The proposal is at a very early stage and management do not even yet know if it would be tied to salaries or result in bonuses.
Telegraph deputy editor Mike Adamson told Press Gazette: "All that's been said is that if we could use the analytics to find a fairer way of rewarding the best journalism then that's what we might do. It's not a plan, it's a question at this stage.
"All journalists are rewarded according to a perception of their value to the publisher that they work for anyway and they always have been. If we could find a better way of doing that, we should consider it."
Since the start of 2020, The Telegraph has used its own unique newsroom metrics system, called Stars, which combines into one about a dozen different metrics about each article including subscriber conversion, subscriber retention, and engagement with new readers and registered readers.
The publisher said in its entry for an International News Media Association award for the best use of analytics last year, for which Stars received an honourable mention, that the system was moving "subscriber survival rates" in the right direction and helping the entire newsroom think "about the importance of engagement and retention and how they relate to the content they produce".
Adamson told Press Gazette that Stars "does not encourage clickbait – the opposite".
"It actually encourages good behaviour," he said. "Stars are not about clicks, they are about subscriber satisfaction. And this is the difference between an open or advertising-led journalism strategy and a subscription or a reader-led strategy.
"I first joined in 2013 and it was the case that page views were our primary goal and measure of success, as it was at most publishers then and indeed, as it is now, at many publishers. But here at the Telegraph that's evolved over the past probably three and a bit years maybe, to the point now where it's absolutely clear what our goal is, which is to increase our base of loyal subscribers."
Press Gazette understands management have also taken issue with The Guardian's claim of a "mutinous" atmosphere among staff, who already regularly use and understand the Stars metrics.
Adamson added: "Stars reward original journalism. They highlight subjects that our readership cares most about. They reflect the value of our journalism in delivering to our readership and indeed the satisfaction of our subscribers. And importantly, they also show us where we can improve.
"But they actually encourage us to break new ground and set the agenda for what the audience will be talking about tomorrow, not just what the audience is talking about today, and to surprise and at times delight our readers with the Telegraph's brilliant mix of news, comment, sport, business and lifestyle journalism."
Adamson said reader data and analytics "has the potential to be as transformative as anything in the recent history of journalism".
"You can see now in real-time what your paying readers find interesting. This shouldn't dominate your thinking, but it should certainly inform your thinking and to suggest otherwise is like trying to hold back the tide."
Various sites, including Forbes, have experimented with paying freelance journalists according to the number of views their contribution attracts.
Forbes paid a higher rate depending on whether readers were returning visitors or new ones (which is similar to the Telegraph idea of rewarding content which drives loyalty).
Writing for Press Gazette in 2014 David Nicholson explained why he liked the system and said he had earned over £2,000 for writing one piece about the Scottish independence referendum.
Slant launched in 2015 paying contributors $5 for every 500 clicks they attracted but closed the following year.
A backlash on Twitter to The Telegraph's proposals as reported by The Guardian was influenced by a misrepresentation of the facts, the publisher maintains.
Former FT editor Lionel Barber had said: "This is a recipe for clickbait Telegraph mediocrity which removes one of the joys of journalism: to delight, surprise and, yes, give readers something they did not realise they might like or need. Pass me the smelling salts."
And former chief executive of Dow Jones Les Hinton said: "How can you even count the number of reasons this would be a terrible thing to do?"
But head of football for JPI Media Ross Gregory said: "Lots of nuances to this debate. For starters, 'clickbait' isn't the same as driving loyalty and subscriptions.
"You could argue that already the best-paid journalists in a newsroom are the ones that editors recognise provide the most value to print or digital."
Email pged@pressgazette.co.uk to point out mistakes, provide story tips or send in a letter for publication on our "Letters Page" blog