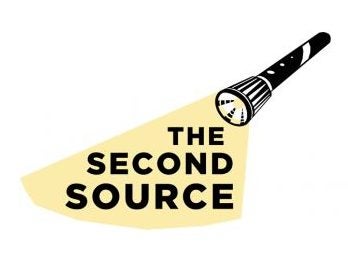 A scheme set up by a group of leading journalists to provide support for young women just starting out their careers in the industry has matched more than 100 of them with a more experienced female mentor.
The mentorship scheme has been set up by The Second Source. It provides confidential support, encouragement and practical advice to women who are in the first five years of their journalism career.
Mentors include journalists working at titles such as the BBC, Times, i and Pink News.
The Second Source was founded in November last year in the wake of the #MeToo movement to "start a sisterhood" and "shatter the culture of silence in the media".
It is run by a team of 20 women journalists, including Guardian political correspondent Jessica Elgot..
Co-founder Jasmine Andersson said: "During the matching process we discovered that a lot of really amazing journalists are lacking the confidence and workplace support to have their ideas and success fully recognised.
"As these newsrooms are so lacking in diversity, simply by being a woman a lot of young journalists are isolated and out of their depth.
"While many contend with dire freelancing conditions, little prospect of career planning and a toxic workplace culture to boot, we have spoken to a lot of women who are experiencing severe mental health problems as a direct result of their working pressures.
"Through this mentorship scheme, we hope to provide a meaningful, sustainable support network, so that no-one ever has to consider leaving the job they love because they feel unsupported and alone."
The Second Source said they particularly encouraged applications from women journalists in insecure work as well as those from communities that are currently underrepresented in journalism.
Applications for the mentorship scheme are now closed, but a Second Source spokesperson said the intention was to reopen it again next year.
BBC journalist and Second Source co-founder Kirstie Brewer said: "The volume of mentee applications we had really showed how much a scheme like this is needed for young women journalists.
"A lot of the issues they asked for support with are the same: navigating office politics and murky power structures, managing the vulnerabilities that come with freelancing, shift work and insecure contracts, finding allies and being seen."
She added: "We hope building this support network will help to keep promising, brilliant young women from becoming disillusioned with what can be a tough industry."
The group recently consulted on a report for the European Parliament on Gender Equality in the Media Sector, which was adopted into use and includes points on freelancing and harassment.
Freelance journalist and Second Source co-founder Louise Ridley said: "Personally I was struck by how some women, even those at big publications with impressive titles, felt they have to have additional jobs to survive financially, or were still unsure if journalism was a career they can advance in because of challenges in the workplace.
She added: "It's not all doom and gloom: there is huge willingness from more experienced journalists to help those further down the ladder.
"We hope this scheme will offer support for the issues we don't discuss frankly enough: confidence, direction, balancing your life and job and navigating office politics and money."
Email pged@pressgazette.co.uk to point out mistakes, provide story tips or send in a letter for publication on our "Letters Page" blog