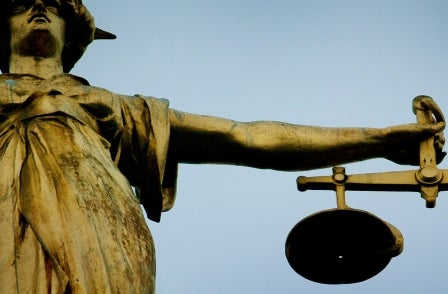 News publishers are more wary than ever when deciding whether to report on police investigations before charge.
A 2022 Supreme Court judgment against Bloomberg has had a "chilling effect" on news reporting of police investigations while the BBC's £2m+ bill for helicopter coverage of a police raid at Sir Cliff Richard's home still looms large.
Previous precedent meant news publishers would frequently name suspects after arrest if they felt they could argue there was a public interest in doing so.
For example The Sun went against the recommendation in the Leveson report not to name suspects before charge when it reported in 2013 that Rolf Harris had been questioned in Operation Yewtree. More complainants came forward as a a result of The Sun's reporting.
Reporting of a police investigation into a named person does still occasionally occur where there has already been widespread reporting of the allegations: for example, the media has now reported that two police forces are investigating allegations made against the comedian Russell Brand in the wake of reporting by The Times, Sunday Times and Channel 4 Dispatches.
But it is harder when the allegations are not already widely in the public domain, meaning it can be a breach of privacy to reveal police involvement.
This is also reflected in College of Policing guidance on best practice for dealing with the media, which says: "Suspects should not be identified to the media (by disclosing names or other identifying information) prior to the point of charge, except where justified by clear circumstances, such as a threat to life, the prevention or detection of crime, or a matter of public interest and confidence."
That guidance has been in place for about a decade, since the Leveson inquiry – although police forces can still respond to media enquiries about investigations into certain individuals if they are asked in the right way, for example sometimes by giving age, location and the alleged offence but leaving out a name. Police statements can therefore sometimes clearly identify their subject, such as in the Russell Brand case, without explicitly naming them – and as a result put the onus on deciding whether to risk a breach of privacy on the journalists.
Public interest is the key potential defence for breach of privacy defence for the media but such cases are expensive to take to court and run the risk of paying millions in costs – especially now that there are multiple judgments setting a precedent in the claimants' favour.
The question of whether or not to report on an active police investigation in a case where allegations have already been widely publicised has yet to be tested in court, leaving it as a grey area for publishers.
Bloomberg loss a 'severe blow' to ability to report on police investigations
Last year Bloomberg lost a six-year battle over its reporting of a UK regulator's investigation into a businessman, known only as ZXC, at a large listed company.
The Supreme Court decided: "Once it is established that the relevant information was that a person, prior to being charged, was under criminal investigation then the correct approach is for a court to start with the proposition that there will be a reasonable expectation of privacy in respect of such information."
Matthew Dando, a partner at Wiggin LLP said: "This decision deals a severe blow to the media's ability to report on investigations and arrests made by the police and other public authorities.
"It is chilling that in a modern democracy there is now a general expectation of privacy in the fact of an investigation by the state."
The Bloomberg judgment specifically cited Sir Cliff Richard's privacy win against the BBC in 2018. The High Court said the singer had privacy rights in respect to the police investigation surrounding the allegations against him – which never led to any charges – and that the BBC had infringed those rights without legal justification.
On top of those two cases, Mail Online was in 2021 forced to pay £83,000 in privacy damages to a man who had been arrested in relation to the Manchester Arena terror attack but never charged.
And Pinsent Masons partner David Barker previously said that "one concerning consequence of these cases is an overall 'chilling effect' on press freedom because of the courts' increasing tendency to lean in favour of the individual's rights".
Bloomberg News editor-in-chief John Micklethwait claimed the judgment against his news organisation "presented the powerful with a path to keep their names out of print for years" and added that this "right to privacy is only for those who can afford it; strangely enough, these often tend to be those who have the most to hide".
He added that the BBC's "monstrous Cliff Richard intrusion" alongside years of "tabloid excesses" had helped lead to judges moving the goalposts for privacy and the public interest.
Micklethwait also noted that the judgment took the UK closer to the stricter privacy laws in France and Germany in which "the powerful can keep their identities secret pretty much from the moment they are investigated until they are convicted".
In Germany, for example, that law sees even suspected murderers not fully identified before conviction and it previously resulted in the censorship of the identity of the one-time prime suspect in the Madeleine McCann case, contrasting with the man being named in some UK newspapers.
Email pged@pressgazette.co.uk to point out mistakes, provide story tips or send in a letter for publication on our "Letters Page" blog