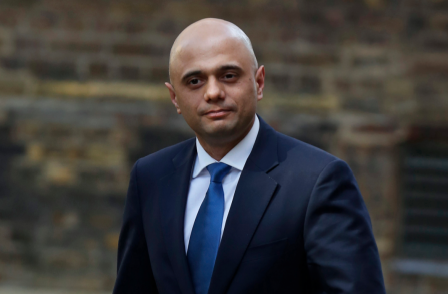 Conservative plans for a new Bill of Rights will include "specific protection for journalists and a free press".
Culture secretary Sajid Javid will made the pledge in a speech this morning to the Society of Editors annual conference in Southampton.
The Conservatives have pledged to bring in a new British Bill of Rights which will replace the Human Rights Act.
Currently journalists have protection under Article 10 of the Human Rights Act which protects freedom of expression.
Javid said this morning: "I'm delighted to announced that I have agreed with the Justice Secretary that the British Bill of Rights will include specific protection for journalists and a free press.
"The Human Rights Act and the European Court of Human rights have not done enough to protect journalists who play such a unique role in our society. Our British Bill of Rights will change that."
Javid said in his speech that if his party receives a majority in next year's election it will "scrap Labour's Human Rights Act and deliver a new British Bill of Rights and Responsibilities".
He said this would "restore British judges as the ultimate arbiters of British justice".
It is expected that a new Bill of Rights could include protection for journalists' sources a broad public interest defence in law for journalists.
Such a move could tackle the issues raised by police use of the Regulation of Investigatory Powers Act to view the phone records of journalists and their sources.
Javid used his speech to condemn the misuse of RIPA to find journalists' sources, the "right to be forgotten" ruling in the European Court of Justice and Town Hall "Pravdas".
In a speech about police relations with journalists last night director of the Society of Editors Bob Satchwell said: "It strikes me that the European Convention on Human Rights was written by British judges after the Second World War to counteract totalitarian states and the most powerful weapon of dictators, a secret police force. 
"Now it seems we are dancing slowly towards a state that curtails the media, invades individual privacy more than the media has ever done and reduces the public's ability to receive information."
Email pged@pressgazette.co.uk to point out mistakes, provide story tips or send in a letter for publication on our "Letters Page" blog