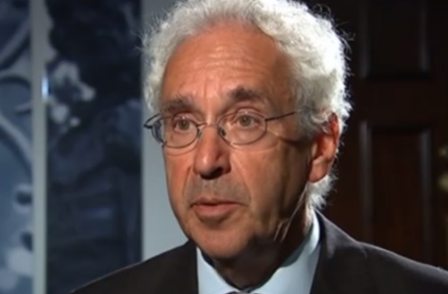 Head of new press regulator the Independent Press Standards Organisation Sir Alan Moses today insisted that the new body would live up to the first word of its name.
Guardian News and Media has refused to sign up to IPSO (yet) claiming "industry tentacles" reach into the "funding, control and constitutional arrangement of the new regulator".
Asked by Press Gazette how he would address such concerns, Moses said: "I quite understand their suspicions and it's up to IPSO to demonstrate its independence. Both the board and I are absolutely committed to the independence of IPSO and freedom from control.
"It's no good me saying we are going to be independent, we've got prove it.  We will establish that with the system we set up and by interpreting the rules and regulations that are in place and the standards set out in the Editors' Code.
"If lack of intervention is not possible then we will go back to the Regulatory Funding Council and say 'these rules don't work, they are not consistent with the independence that we have been assured and we will have to change them'.
Asked how IPSO(which launched on Monday) would prevent a repeat of the phone-hacking scandal at the News of the World, which destroyed its predecessor the PCC, he said: "You would go to the police and hope that the police would not be so abject in its investigation."
He added that IPSO has the power to investigate serious breaches of the Editors' Code and that if it encountered "misbehaviour" on same scale again it would "determined" to do so.
Asked whether IPSO has the power to compel a publication to place a correction in a certain place, he said: "Absolutely, that is what the publications have signed up to." This is a departure from the PCC which only required that  corrections and adjudications were given "due prominence".
And whereas the PCC's role was to broker a resolution (or "deal" as Moses puts it) between complainants and publications, IPSO is very different – Moses said.
"As a body committed to upholding the highest professional standards" IPSO will investigate any "significant breaches of the code" because they are a matter of public interest generally, rather than being limited to responding to complaints from those directly affected by articles.
Moses appeared relaxed about the 'Rusbridger/Lebedev problem' – the fact that Guardian News and Media, the Independent titles and the Evening Standard have all yet to sign up to IPSO.
He said that they "want to wait and see how we behave and whether we are acting truly independently" and that he was happy for them to "judge our performance and decide what they want to do".
Asked what he thinks about press standards generally, and whether the press still has "a long way to go", in terms of improving – he said: "I hope it will always have a long way to do. I don't want a well-behaved press. I don't want a boring press, because no-one will read it."
But he said that if newspapers to break the rules in future they will be subject to "an independent regulator making independent judgements" which has the power to impose fines where necessary.
Will he ever persuade the victims of past press excesses represented by Hacked Off that IPSO is not a "sham" regulator as they claim?
"I've met them and I've said to them you must judge us by our performance. I quite understand their frustration and their anger that they've had to wait for so long after Leveson reported."
But he said he was determined to rebuild trust in journalism and the press.
Press Gazette asked him why anyone should sign up to a regulator which won't protect publications from the legislative 'stick' set out in the Crime and Courts Act 2013. This states that publishers who are not part of a Royal Charter-recognised press regulator could be subject to exemplary damages in libel cases, and end up paying costs even if they win in court. The publishers behind IPSO have said they have no intention to apply for official recognition under the Charter.
Moses said it remains to be seen whether the new statutory provisions will work and he noted that they will only come into force if rival press regulator IMPRESS gains official Royal Charter recognition.
If a publication was ordered to pay exemplary or libel costs, even if they won their case, he noted that the law would then be likely to be tested at the European Court.
He said the legal issues will "run and run" and he noted that every major publisher "has set itself against the Charter".
As to whether IPSO is compliant with the recommendations of Sir Brian Leveson he noted wryly that it fell short under the "Talmudic analysis" of the Media Standards Trust and said plainly: "No it isn't.
But he added that neither is the Royal Charter plan set out by politicians.
He said that what was more important for "ordinary members of the public" was that they had "a voice" and that IPSO was committed to giving them that and to punishing breaches of press standards.
Email pged@pressgazette.co.uk to point out mistakes, provide story tips or send in a letter for publication on our "Letters Page" blog