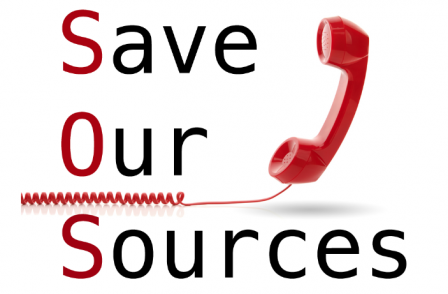 A new draft Code of Practice on government spying powers has finally been published and states that police should continue to access journalists' phone records without any outside approval.
Not only does it make clear that police forces can continue to sign off their own RIPA requests for journalists' telecoms data, but it emphasises that such records are not privileged.
The new code merely requires police forces to make a note of the fact they have accessed a journalists' phone records.
The consultation was promised by Home Secretary Theresa May in October to address concerns raised about the police accessing the phone records of journalists who were not under suspicion of breaking the law.
Police forces have admitted accessing the phone records of law-abiding journalists on The Sun, Mail on Sunday and Ipswich Star in order to find their sources. Thames Valley Police used RIPA to bug a local newspaper journalist and Press Gazette has also uncovered evidence that Cleveland Police used RIPA to find a journalistic source.
Some 1,250 journalists and others have signed the Press Gazette Save Our Sources petition calling for a change in the rules to force police to obtain the approval of a judge before accessing a journalists' phone records.
The new Acquisition and Disclosure of Communications Data Code of Practice, published yesterday, states: "Communications data is not subject to any form of professional privilege – the fact a communication took place does not disclose what was discussed, considered or advised."
This is despite the fact that the Met Police used the secretly-obtained call records of The Sun and political editor Tom Newton Dunn to find and sack three officers found to have lawfully leaked information about the Plebgate incident.
The new code adds: "However the degree of interference with privacy may be higher where the communications data being sought relates to a person who is a member of a profession that handles privileged or otherwise confidential information (such as a medical doctor, lawyer, journalist, Member of Parliament, or minister of religion).
"It may also be possible to infer an issue of sensitivity from the fact someone has regular contact with, for example, a lawyer or journalist.
"Such situations do not preclude an application being made. However applicants, giving special consideration to necessity and proportionality, must draw attention to any such circumstances that might lead to an unusual degree of intrusion or infringement of privacy, and clearly note when an application is made for the communications data of a medical doctor, lawyer, journalist, Member of Parliament, or minister of religion.
"Particular care must be taken by designated persons when considering such applications. That such an application has been made must be recorded (see section 6 on keeping of records for more details)."
Journalists and others have until 20 January to respond to the consultation on the new RIPA Code of Practice.
Press Gazette will be submitting its Save Our Sources petition and making clear in the strongest possible terms the strength of feeling in the journalism industry that law enforcement should not have the power to access journalists' phone records at will.
The new revised RIPA code appears to break promises which have been made by the current Government that protections will be put in place to protect journalists and their sources.
Chancellor of the Exchequer George Osborne told reporters last month:  "Inappropriate use of (RIPA) … is a tool used to fight against serious crime, and yet it has been used to investigate journalists and sources that journalists have.
"That was not what Parliament wanted that Act for. If it's not something the prosecuting authorities and the criminal justice system can address, then it's something I think the government will have to address." 
An attempt by the Liberal Democrats to change the law to provide more protection for journalists was blocked in October when Baroness Williams, speaking for the Government, promised "additional safeguards".
At the time Lib Dem Peer Lord Strasburger, who was behind the amendment, said: "Everyone outside the Home Office and the Foreign Office knows that the safeguards in RIPA have been proved ineffective time and again.
"I rather anticipated that the Government would try to fob us off with some tweak of the code of practice."
Responses to the consultation on the new RIPA code should be sent to commsdata@homeoffice.x.gsi.gov.uk
The revised RIPA Code states that phone records can be accessed for the following reasons:
in the interests of national security
for the purpose of preventing or detecting crime or of preventing
disorder
in the interests of the economic well-being of the United Kingdom so far as those interests are also relevant to the interests of national security
in the interests of public safety
for the purpose of protecting public health
for the purpose of assessing or collecting any tax, duty, levy or other
imposition, contribution or charge payable to a government department
for the purpose, in an emergency, of preventing death or injury or any damage to a person's physical or mental health, or of mitigating any injury or damage to a person's physical or mental health
to assist investigations into alleged miscarriages of justice
for the purpose of assisting in identifying any person who has died
otherwise than as a result of crime or who is unable to identify himself
because of a physical or mental condition, other than one resulting from crime (such as a natural disaster or an accident)
in relation a person who has died or is unable to identify himself, for the purpose of obtaining information about the next of kin or other connected persons of such a person or about the reason for their death or condition for the purpose of exercising functions relating to the regulation of financial services and markets or to financial stability.
Email pged@pressgazette.co.uk to point out mistakes, provide story tips or send in a letter for publication on our "Letters Page" blog