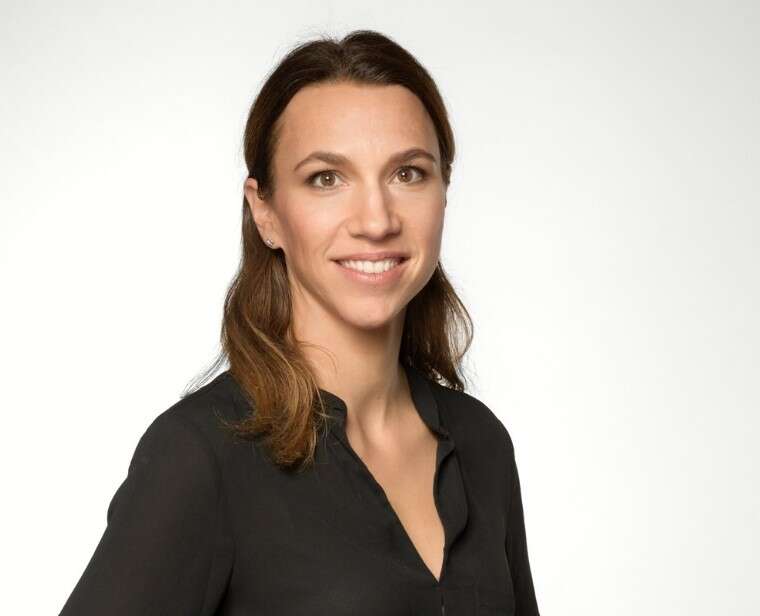 Publishers are losing out on digital advertising revenue by failing to get to grips with key issues at a time when the ad market slowdown means they should be making every penny count. 
According to a report by Enders Analysis, the UK online display ad market is "growing much slower after a giddy two years", with a number of large platforms affected by the drop-off. (Although the long-term trend of society and the economy moving online continues.)
Ad-tech provider Opti Digital's chief executive Magali Quentel-Reme (pictured) highlights three key challenges facing publishers in making the most of their programmatic ad revenues – and offers solutions. 
Lower consent rates for cookies and irrelevant ads
With the move to GDPR (General Data Protection Regulation) in the UK and Europe and the demise of third-party cookies across web browsers (Google will plans to finally phase out publisher cookies on Chrome in late 2024) – users are increasingly declining cookies when visiting websites. 
"In Europe, an everyday lower consent rate is causing major harm to publishers' revenues," explains Quentel-Reme. The fewer cookies accepted, the less information advertisers have to target users with more valuable relevant advertising, ultimately hitting publishers' revenues."
One solution is Opti Digital's cross-consent stack that delivers ads dynamically according to the user's choice: through Google Ad Server or through an alternative ad server that meets privacy legislation and "allows the delivery of campaigns without using any personal data". 
"However," adds Quentel-Reme, "since we receive many more campaigns using cookie-based targeting that perform better and have higher eCPMs, our strategy is to help publishers improve their consent rates."
Research carried out by the Chilean government last year found that how cookie prompts are displayed to users can drastically change the level of consent given. In tests it found that an "opt-in" pop-up approach led to a high level of rejection of additional cookies among users at 87%. But when an "opt-out" approach is taken, with additional cookies pre-selected, 94% of users accepted them.
To improve cookie consent rates for publishers, Opti Digital uses a "test and learn approach". 
"We test several different CMP layouts and messages to see which ones collect the highest consent rate," explains Quentel-Reme. "We also implement consent recovery models to invite users to change their mind and meet a higher profitability again."
When it comes to the relevance of the advertising displayed on a publisher's website, Quentel-Reme says "the subject has become a bit more complicated with the end of third-party cookies," but adds: 
"For the time being, publishers should optimise consent rates on their website so that advertisers have enough data to target relevant users. 
"In order to do this, we verify that publishers have set up the best consent storage options: the longest storage possible for positive consent and the shortest one for negative consent. In the second case, this means that the user will see a new request for consent within a reasonable time."
Poor website performance
Poor web performance, leading to slow-loading pages, is a common gripe among users, but it has a real-term impact on digital ad revenues for publishers as well. "Web performance plays a critical role in optimising the effectiveness and efficiency of advertising campaigns," says Quentel-Reme.
"A slow-loading website can result in a decrease of visitors and negatively impact on key performance indicators, such as viewability [a metric for ad impressions actually seen by users]." 
To boost web performance, Opti Digital offers so-called "lazy loading" ad units. A lazy-loading ad appears only after the main elements of the page have loaded and, if placed further down the page, only loads when the user scrolls to it, responding to how they navigate the content. 
According to Opti Digital, lazy loading ads "reduce the weight of the page [and] the loading time", making for an improved user experience and better search engine rankings. 
Quentel-Reme says these ad units "allow us to achieve viewability rates of over 75% cross-device on all the inventories we optimise, but that also considerably improves the overall performance of the media, especially their loading speed".
She says Opti Digital also encourages publishers "to switch from a client-side auctions technology to a server-side one, as it requires less processing power from the user's browser" to boost web performance. Opti Engage is Opti Digital's own plug-and-play ad format, based on a server-side model.
"In this configuration, Prebid.JS does not call the SSPs directly, but makes a call to our own Prebid Server, which then calls bidding partners. The computing power needed to run the auctions is then outsourced, which greatly improves the overall performance of the media," says Quentel-Reme.
Low quality ads
Publishers provide a guaranteed quality audience for advertisers, with content typically regulated and always curated, so adverts should be of a quality to match – but this is not always the case.
Rejecting brands that don't fit with a publisher's ethos or audience, known as "blacklisting", is one way to improve the quality of the ads on display.
Quentel-Reme says Opti Digital "monitors the quality of ads up front by blacklisting brand lists and categories rejected by the publisher". The team also educates publishers on how to blacklist brands even after the ad has displayed on the page.
Another solution to ensure quality ads for a fair price is dynamic price flooring. Setting a price floor – a price limit below which ads cannot be sold – guarantees a minimum revenue per ad impression for publishers. Dynamic price flooring "enhances the overall quality of the ads displayed on the sites by challenging bidding partners to pay the real value of the inventory," says Quentel-Reme. 
Opti Yield, an AI-based plug-and-play solution that automatically defines the best price floors for ad inventory, calculates more than one million price floors every day for client websites, with an average uplift of 20% in digital ad sales – but which can rise as high as 40%.
Opti Yield "provides a fairer auction environment for all demand partners," says Quentel-Reme. The product is transparent and has been developed "to push the competition even further, and in response to Google's monopoly," she added. 
Opti Yield's price floors are adjusted daily and hourly and these are communicated to all ad exchanges connected to Google Ad Manager, including Prebid, Amazon, Google Ad Exchange and Open Bidding, "providing a fairer auction environment for all demand partners across all inventory types: Display, Video, Web, AMP, app", says Quentel-Reme. The prices set take into account not just historical bid data but also a publisher's ad inventories – pages, placement, ad size, etc. – and a user's browser history:  (he more cookies the better the ad targeting capabilities for buyers who will pay more for a highly qualified user.
Click here for more information on Opti Digital's ad-tech solutions for publishers
Email pged@pressgazette.co.uk to point out mistakes, provide story tips or send in a letter for publication on our "Letters Page" blog