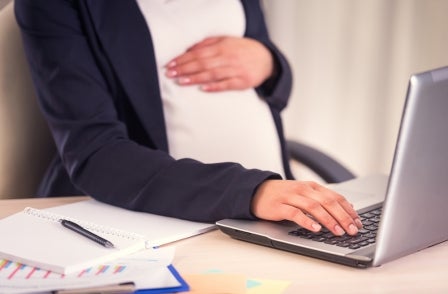 Another report out today has confirmed what we already knew: that senior jobs in journalism are more likely to be filled by men rather than women.
Neil Thurman from City University carried out an online survey of 700 randomly chosen UK journalists in December 2015.
He found that 55 per cent were male and 45 per cent female. Only six per cent came from ethnic minorities, versus 13 per cent of the general population.
The survey found that male journalists are rather more likely to earn higher salaries.
Much of this may be explained by the fact that the survey shows men appear to stay in the journalism longer than women.
The level of gender inequality is more jarring if you look at an event like the Press Awards.
Only around 20 per cent of the finalists were female. The awards organisers can't be blamed for this, the proportion making the shortlists were broadly in line with the proportion of women entering.
Why is this happening?
The anecdotal answer (and I believe the main one) is that most women in this country have babies at around the age of 30 (so just when their careers are getting going). Maternity leave takes them out of the workplace for six months or a year, and many choose not to return for several years at least or else to come back part-time.
Women make up the majority of those on journalism degree and undergraduate courses. But they remain in the minority among editors and senior journalists.
Men are more likely, in the words of Sunday Times editorial director Eleanor Mills (speaking at a City University debate), to become the "slightly beaten-up looking blokes in ill-fitting suits who need a stylist and haven't got a life" – and who make up the upper echelons of national newspaper editorial teams.
This is a shame because it means our national newspapers fail to reflect the people they serve. And it means that talented, well trained female journalists are not being used to their full potential.
So what is do be done?
At a Government level we need to equalise parent benefits so that either men or women can choose to take parenting leave (although breastfeeding does make this logistically tricky).
At an industry level we need to work hard to make our business more flexible for working parents.
This means ending the macho  culture which sees senior journalists staying in the office for all hours and being more flexible about home-working, which technology makes easier than ever.
As we move more towards digital-first (or digitally-only) publishing there is no reason why shifts can't end at a set point allowing those with parenting responsibilities to be sure they can pick children up from school, nursery or child-minders. In a 24-hour newsroom this just means handing over to the next shift at a set time.
Employers also need to place more value on the years which may have been spent out of the industry raising children as time when journalists get to learn how many of their readers actually live.
And they need to remember that parenting is also a bootcamp in multi-tasking which makes even the most demanding office jobs seem like a breeze in comparison.
The Guardian's recruitment of two women to share the role of political editor is an exemplar of what can be done. The company gets two brains for the price of one and it allows working parents to keep a foot on the top of the journalistic ladders whilst also being able to juggle other responsiblities.
Email pged@pressgazette.co.uk to point out mistakes, provide story tips or send in a letter for publication on our "Letters Page" blog