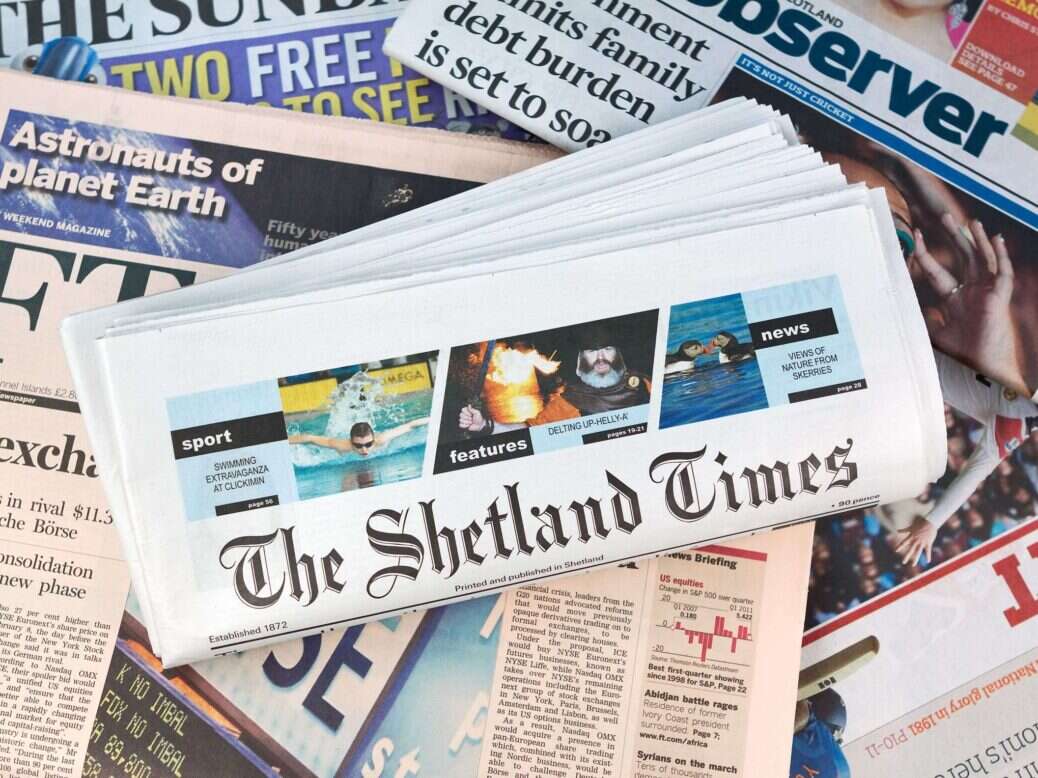 Readers of Press Gazette do not need to be told that Britain's local news media is in bad shape.
Journalists argue about solutions, ranging from public subsidy to new business models to new editorial formulas and philosophies. Politicians worry regularly: committees in both the House of Commons and the Lords have recently looked at what's happening and their advice has largely been ignored by government.
The public who want and need accurate information about what happens where they live watch once-flourishing local newsrooms close or, more often, decay into superficial irrelevance. And those disappointed readers switch to social media, as research on 'news deserts' in Britain made clear. Online startups are filling some of the news gap, but many of those struggle.
[Read more: UK journalism has received almost £80m in philanthropy since 2019 but US dominates donations for news]
There is one way of tackling this crisis in public interest news which deserves more attention than it gets: allowing local and community newsrooms to boost their income and show their commitment to local communities by becoming charities.
Charity status for local journalism could make 'game-changing' difference
This isn't a one-size-fits-all magic fix: not every publisher will want to do this and not all will qualify. But a quick glance at the much more relaxed legal regime for charitable giving to journalism in America shows how much can be done. Philanthropy doesn't solve every problem but it can make a game-changing difference.
In Britain, becoming a registered charity boosts revenue from donations (the 20% gift aid gain) and can help advertise a regulated newsroom's editorial quality. The Charitable Journalism Project (CJP) has set out to discover why so few small newsrooms succeed in becoming charities.
The Charity Commission has recently said that it is more open to journalism charities and it has registered several organisations dealing with journalism (including the CJP). But it remains rare for a local journalism provider to get charity status. Very rare indeed. To date, the Commission has awarded charity status to exactly one local journalism provider: the Burngreave Messenger in Sheffield.
That lone example reveals the true picture. While any local newsroom can, in theory, apply to be a charity, there is a lot to discourage them. Applying for charitable status is a long process lasting at best months and often years. It requires specialist legal help of the kind way beyond most local news budgets.
Becoming a charity may involve restructuring an existing company to separate charitable and revenue-raising activities (think National Trust: a charity which runs shops whose income goes towards charitable work). Some community news outlets are worried about a charity's obligation to be politically impartial, although this requirement is not as restrictive as is often imagined.
Several years ago, Baylis Media, publisher of the Maidenhead Advertiser and other papers nearby approached the Charity Commission about possible charity status. The company could argue that it had brought educational, community and citizenship benefits – all of which are recognised charitable purposes in law – to their area for 150 years.
But the Charity Commission's response implied that the process would be lengthy, costly and had little chance of success. Baylis Media dropped the idea.
We have no exact figure for how many other publishers have been similarly put off or have never even considered charity status. The CJP does know that it gets regular queries from local and community newsrooms large and small asking for advice and information. CJP lawyers have recently helped the Guildford Dragon put in a charity application. Watch this space.
At the start of this year, the House of Commons Culture, Media and Sport committee told the government to consider ways of making it easier for local news organisations to become charities. We now have the government's feeble and unimaginative response.
This presents the lack of applications for charitable status as evidence of a lack of demand. This is like a local council granting no alcohol licences and then claiming this as evidence that people in the area have no wish to drink.
If charitable status is effectively not available as an option for local news outlets, then it is no surprise that they will not apply. It's a missed opportunity, especially since this way of helping local reporting requires no extra public spending.
There are currently no government plans to move this forward. The closest thing to a concession refers to the MPs concern that "possible obstacles in the process which may be deterring applicants".
The DCMS would like to see evidence of this. So if you're a small publisher and you've considered charity registration and been discouraged for any reason, please do tell the CJP (email me at brock.desk@gmail.com) and we'll make sure that it is passed to the DCMS and the Charity Commission.
Email pged@pressgazette.co.uk to point out mistakes, provide story tips or send in a letter for publication on our "Letters Page" blog