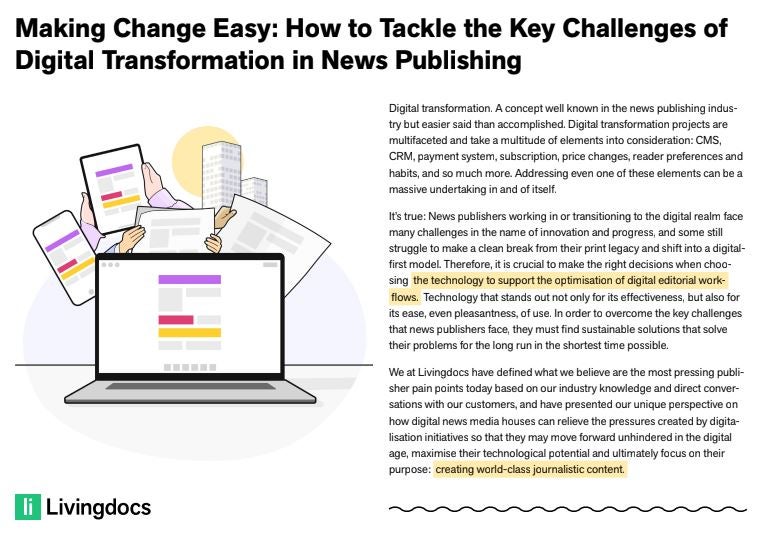 Making Change Easy: How to Tackle the Key Challenges of Digital Transformation in News Publishing
By Livingdocs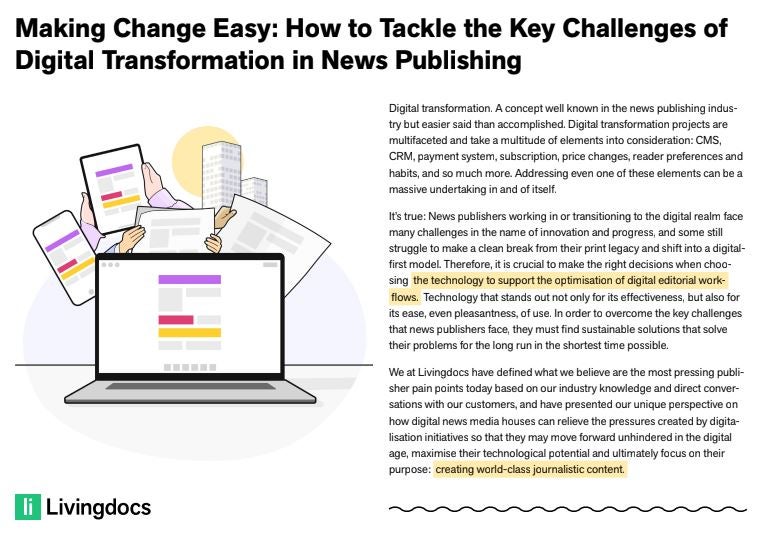 Making Change Easy: How to Tackle the Key Challenges of Digital Transformation in News Publishing
By Livingdocs
It is no secret that news publishers face many challenges when undergoing digital transformation, particularly when it comes to optimising digital newsroom workflows.
As a headless CMS provider, we at Livingdocs are offering our perspective on how digital media companies can overcome some of the major obstacles brought on by digitalisation, from avoiding painful friction-filled rollouts, to recognising the toll a poor user experience can take on a your editorial team, to ensuring your systems structure isn't slowing you down.
Change can be hard, but it doesn't have to be.
Discover how to make change easy in our free white paper. Download your copy by sharing your email address above.