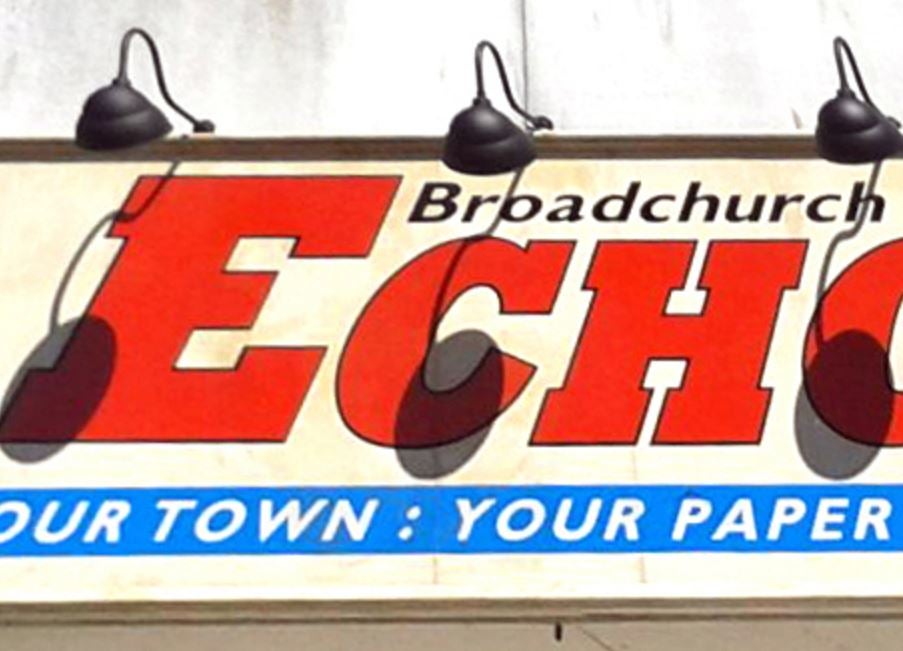 It was always with a mix of frustration and amusement that I would watch a TV drama's fumbled attempts to portray the important role of a local newspaper.
Whether it was Scott Robinson in Neighbours or the motley crew from The Walford Gazette in Eastenders, there was never an accurate reflection of what the role actually involved – the long hours, the endless multi-tasking or the pressure of regular deadlines.
Do you recall Scott from Neighbours spending months working on that one single story? The Erinsborough News must have had an enormous team of reporters to have the luxury of such slack deadlines. Most local reporters I know write a story every hour!
So it was a little bit wonderful to see such a believable exchange between Maggie Radcliffe (editor of the Broadchurch Echo) and a newspaper exec in this week's episode of ITV drama Broadchurch, which completely nailed the financial pressures which have been hounding the local newspaper industry for decades.
Maggie was told her local office, in Broadchurch, was to close and the Echo would start to include more shared-content from the region.
A superbly-scripted clash of perspectives then ensued with Maggie arguing the historical importance of the Echo while her boss delivered a crushing case for cuts. If the Broadchurch Echo was so important to local people, the executive said, more of them should have bought it.
This isn't new, of course. I was a local newspaper reporter 25 years ago and, even then, my company was streamlining its offices across the region – first the villages, then the small towns and then the larger towns. My first job was in Maldon, Essex. We had our own office in the High Street housing a team of five journalists, including our own editor.
I remember spending whole days in the town's magistrates courts and planning committees writing up every single story, no matter how small or seemingly unimportant.
I produced hundreds of articles covering anything from a local who had been caught without a TV licence to a planning application for a conservatory. As a young reporter I found this incredibly dull and frustrating. Surely this was just filler, not news?
But my editor explained it was these small stories that were the lifeblood of the paper. Believe it or not, he said, this is what local people wanted to read about. And as I became more immersed in the local community, I realised he was right.
But the Maldon office was eventually part of the company's streamlining. It was closed and the team was relocated, reduced and then shared across multiple titles. That forensic level of local reporting just doesn't exist anymore, and that's a great shame.
I have great respect for local newspaper reporters today. Whilst technology may have made the job easier in some respects, the cuts and reductions in staff and resources have made it all the more challenging.
And in my novel, Exposé, I reflect on the important role local newspapers must still play in challenging unfairness and holding organisations and local decision-makers to account.
So I was pleased to see the frustrations of those working within the industry, for once, so accurately and believably portrayed on TV. A sober reminder of what communities have to lose if they don't support their local paper.
Email pged@pressgazette.co.uk to point out mistakes, provide story tips or send in a letter for publication on our "Letters Page" blog