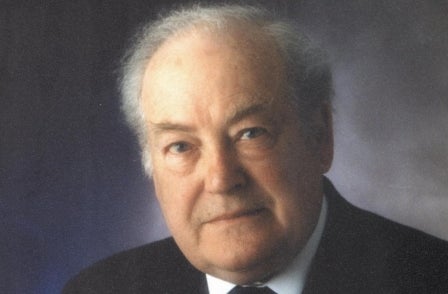 Sir Ray Tindle is "totally convinced" the local press will almost completely "return… to full viability and to its vital role in the many communities it serves".
Speaking at Tindle Newspapers' half-yearly management conference yesterday, Sir Ray said that while his company has lost national advertising revenue over the six-year recession it has also gained "local revenue".
In that period, Tindle Newspapers has launched 19 weekly newspapers and has purchased a further 21. And Sir Ray said that the company is planning to launch more.
He said that while profits have gone down in recent years, advertising sales are on the up again and Tindle Newspapers is "beginning the long climb back". Sir Ray added: "We are already above 2013 and the end of the year will show some positive results."
He said in his speech that the company has not borrowed any money during the recession and that it has 200m shares in Johnston Press which are now worth more than they were when they were purchased in 2011. He also highlighted the fact Tindle Newspapers has not made any compulsory redundancies.
In terms of readership, he said that while print circulation has dipped, there are now more web readers of his local newspapers.
"We believe we have safely reached the turning of the tide and the beginning of the recovery. Perhaps the tide of publicity about local weeklies will also now turn," he said.
"Tindle Newspapers as a whole took a caning on its profits as did the whole press but the group never went into loss and we never went into overdraft. Our profits are now showing signs of beginning the climb back."
He added: "Make no mistake about it, the local paper's place in this country is well entrenched.
"Forecasts of the early demise of some of us were certainly mistaken. The public still want their 'local' and most people will still want it in its present printed form though some may prefer to read it on I pads or whatever."
Sir Ray also spoke of the current battle over press regulation in his speech.
"The whole press is currently fighting the politicians for the maintenance of a free press," he said.
"There is work to be done.  We need to defend the freedom to publish from attacks from many, including some in high places, and we must not forget that freedom also depends on viability." 
Email pged@pressgazette.co.uk to point out mistakes, provide story tips or send in a letter for publication on our "Letters Page" blog