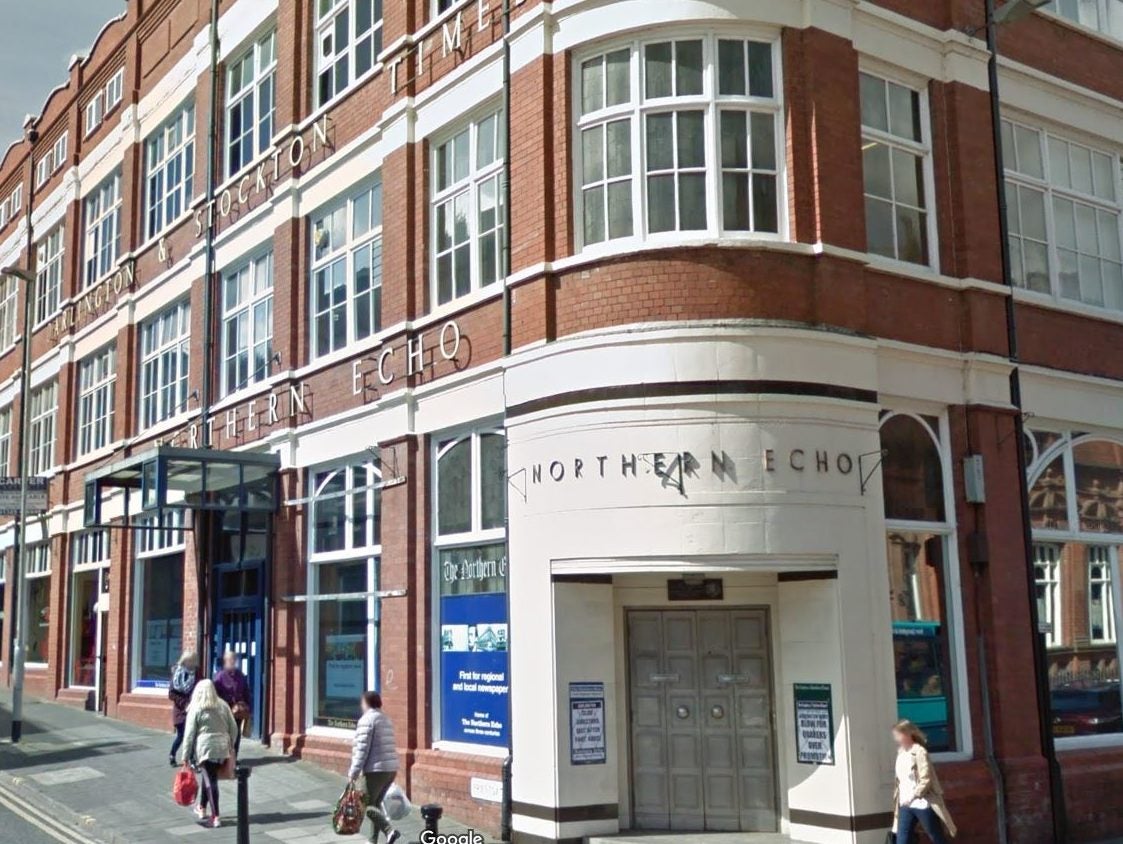 The National Union of Journalists has claimed that further cuts at the Northern Echo, which could see the loss of nine editorial roles, have the potential to make working conditions "unsafe" at the daily newspaper.
The touted cuts, which would lead to a net loss of seven newsroom staff and the loss of freelance cover, has resulted in staff working overtime to meet deadlines, according to the NUJ.
The union claims staff at the Darlington-based paper have clocked up roughly 100 extra hours in the past six months.
Its Northern and Midlands chapel has warned that staffing levels are at "intolerable levels" and have "demanded" to see the risk assessments, required under health and safety legislation.
Echo publisher Newsquest made the decision to merge the Darlington and Tees Valley, North Durham, South Durham and North Yorkshire news teams into North and South teams last week.
The move will see four chief reporter roles put at risk of redundancy as well as those of listings editor, special features co-ordinator, features writer, business editor and regional reporter.
Two chief reporters, covering North and South, will be hired under plans.
Chris Morley, Northern and Midlands senior organiser, said: "The chapel is deeply shocked that the Newsquest redundancy axe is swinging again in Darlington to lop off yet more jobs in a badly depleted newsroom just a matter of months since the last time – and the arbitrary axe of significant freelance cover in editorial production."
He added: "We know of individuals coming in to start their shift at 5.20am when it was notionally 9am to try to get all the necessary tasks done to deadline.
"Members' genuine concerns on this have been met first with silence and then body-blow news of more savage cuts. The conditions our members report are simply not sustainable for people to endure and, I believe, they are now potentially unsafe."
A Newsquest spokesperson said: "The health and safety of our staff is of the utmost importance to us and always taken into consideration when potential restructuring is proposed."
A Newsquest spokesperson previously told Press Gazette the cuts were part of the company's efforts "to run our business in Darlington more efficiently to ensure that our titles have a sustainable cost structure for the future".
They said: "Whilst any potential redundancies are regrettable, it means we can continue to invest in frontline reporters which are central to the continued success of our publishing business."
Morley claimed that Newsquest, which is owned by American media giant Gannett, is "exporting millions of pounds to go into US shareholders' pockets".
He also called for UK management to "stick up for their employees and not put health at risk through an uncaring pursuit of unsustainable levels of profit to trigger their fat bonuses".
The NUJ chapel has said it previously sent a letter to Newsquest management requesting copies of their risk assessment on 12 July, following their decision to stop freelance cover.
The letter said: "We are currently seeking advice as to whether there has been any breach by the company of the Working Time Regulations or on health and safety grounds.
"To this end, we request copies of the risk assessment, which should have been carried out at the time of the three redundancies at the end of 2017, and following the withdrawal of freelance support."
Helen Goodman, the Labour MP for Bishop Auckland and a former chair of the NUJ Parliamentary Group, has promised to write to new culture secretary Jeremy Wright about the redundancies at the Northern Echo.
Picture: Google Maps
Email pged@pressgazette.co.uk to point out mistakes, provide story tips or send in a letter for publication on our "Letters Page" blog