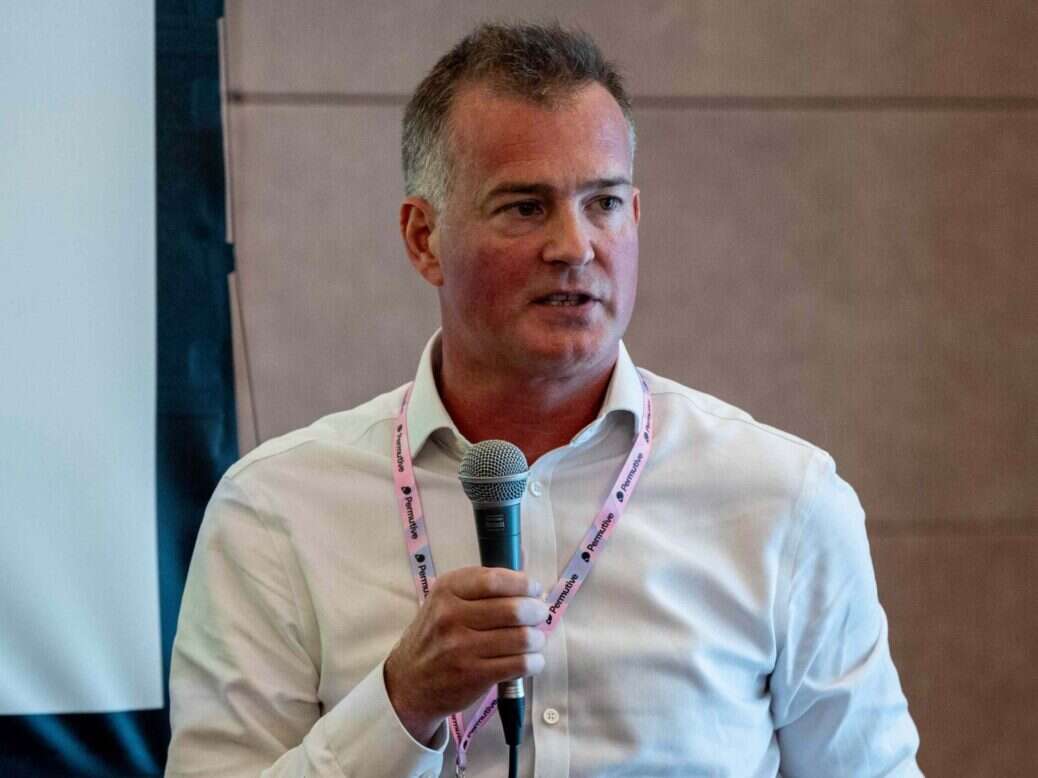 The chief executive of the UK's second biggest regional news publisher Newsquest has told Press Gazette how the publisher appears to be bucking the trend in terms of industry decline.
The publisher is the second biggest regional media group in the UK with more than 200 titles, 50 million digital readers per month and five million print readers per week.
Henry Faure Walker has been CEO of Newsquest for nearly a decade and in a rare interview revealed that the group grew revenue by 3% to £190m last year and made a pre-tax profit of £40m.
Those figures are considerably higher than the Newsquest Media Group Ltd accounts reported by Press Gazette in September because they include businesses that sit outside that corporate entity but within the Newsquest umbrella.
He predicted that revenue will be down around 3% this year (compared to Reach, which reported revenue down 6% in the first half). "Over two years to have stable revenues, I will take that," he said.
Faure Walker was interviewed at the Press Gazette Future of Media Trends event in London and the discussion will be available for listening on Press Gazette's Future of Media Explained podcast.
Most consumer news publishers have seen a reduction in both online traffic and online advertising this year (even as the ad market overall has grown).
At Newsquest, Faure Walker said: "About 35% of our revenue comes from local direct advertisers, so we're not we're always exposed to the programmatic market, or indeed the national market, and that's been generally positive for us.
"Our traffic this year is 12.5% up year-to-date. So far we've been riding that challenge quite well."
Asked what Newsquest is doing to buck the national trend of steeper year-on-year declines, Faure Walker said: "I think probably the benefits we're seeing come from a very locally-focused strategy. So we have a a lot of local salespeople on the ground building direct long-term relationships with advertisers.
"Even though we're a large company, we've always tried to hold true to the fact that we're a local community media business. And even though the temptation is great to centralise, and you should centralise at the middle and back office because you need those efficiencies, if you start pulling local salespeople out of markets and putting too many editorial folk into large hubs, I think you can lose your attraction."
He said Newsquest has also seen success by launching Local IQ, a digital marketing agency that helps local businesses buy advertising on Facebook and Google, as well as with video advertising and SEO.
"We've tried to diversify away from being a pure publisher to being a digital marketing agency and that's been pretty successful."
Subscriptions now 'an important part of the mix'
Asked about the success of Newquest's local website paywall experiments, Faure Walker revealed the publisher is now up to 78,000 paying online subscribers.
He said that they started off with "loose" paywalls on around 65 sites where readers were invited to register after reading 20 articles.
Since then the paywalls have tightened, with more content kept back for subscribers. He said that crime and football content has been particularly effective at driving subscriptions.
Subscriber numbers are said to be up 35% for the year to date and the average yield is £5 per month, equating to around 2.5% of total revenue.
The Bournemouth Echo has 20 editorial staff, Faure Walker said, and digital subscriptions are now said to fund around 25% of the staff costs.
"I don't think it's going to be the main revenue stream for us… but it's an important part of the mix."
Newsquest rolling out AI 'cautiously' after Hexham experiment
Faure Walker said the group has run some promising experiments on AI in the newsroom at one of its weekly titles, the Hexham Courant in Northumberland.
"We have spun up a sort of AI copywriting tool, which is based on ChatGPT, but it's our own. And very simplistically, on the left-hand side of the screen, the journalists can put in a press release or some content that they trust. So minutes from the local council planning committee will be a good example.
"The engine will be asked 'run 300 words in the style of local newspaper article and I think the headline is this'. It has human scrutiny all the time.
"It's not going out to the open web, we're just putting in content we trust. And it's it's pretty effective for run of the mill, press release, local community news, positive stuff that is factually reliable that the journalist actually probably hadn't time to do and it frees up time."
In September, Hexham was at the centre of a national news story when the famous Sycamore Gap tree on Hadrian's wall was cut down by a vandal.
"The AI system reporter could pretty much hold the fort for the week, filling the paper, and it freed the other reporter to go out and do really good investigative stuff, videos, and get behind the story, which we wouldn't be able to do. We are going to be rolling cautiously."
Newsquest CEO: 'You can buck the trend'
Asked how he sees the economic prospects for publishers panning out, Faure Walker said the picture was not a sunny one.
"I think that the macro data is getting a bit worse. It looks like high interest rates are here to stay a bit longer than people think and that's cramping the economy.
"I think we just have to get used to the fact that as publishers this could be an environment we're in for the next three or four years.
"But you can buck the trend. You've got to go out there and win and, you know, take some share back from the tech platforms. I think it's possible, but it's hard work."
Email pged@pressgazette.co.uk to point out mistakes, provide story tips or send in a letter for publication on our "Letters Page" blog