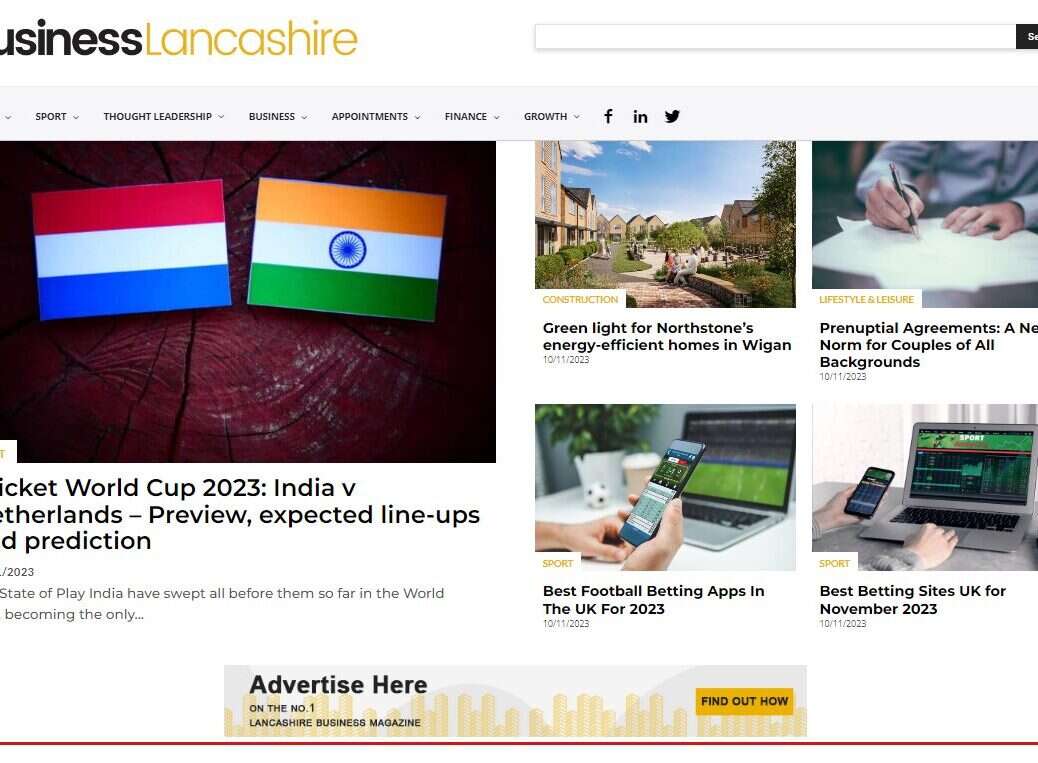 A network of websites that present themselves as independent local news sources are displaying paid-for press releases as editorial content.
These articles have then been further distributed as news by some of the world's biggest platforms, including Google News and MSN.com. 
A director at the Manchester communications company PR Fire offered to place stories about local politics in the Manchester Gazette and Business Manchester that would be written and paid for by a client. The prospective client was offered full control over the text and images in the piece, and told that the stories would be "not marked as sponsored or ad". 
The Manchester Gazette describes itself as Manchester's online newspaper. But its articles appear to be mainly press releases.
Business Manchester describes itself as: "the leading Lancashire Business magazine covering all the important stories in the Lancashire area". Similarly, it appears to be mainly a vehicle for publishing press releases.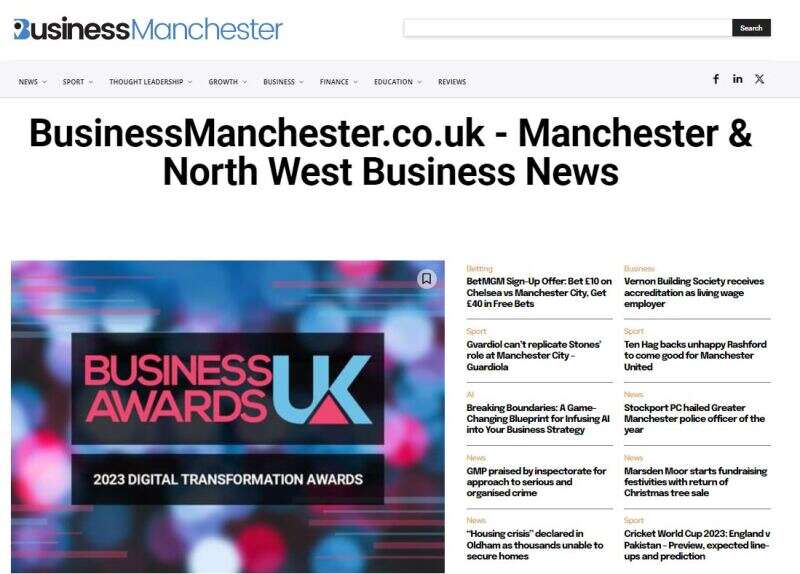 All news websites will on occasion receive press releases, which time-pressed journalists may end up publishing in more or less their original form.
But the sites uncovered in an investigation by Press Gazette sister title The New Statesman appear to be mainly publishing press releases and appear to be linked to a PR agency that is charging commercial clients for the placements.
The practice of paying for independent news content has become more widespread in the UK as unregulated online news sources have proliferated. Last year a Press Gazette investigation revealed widespread instances of B2B news titles charging PR companies to distribute content that was then portrayed as independent editorial.
A promotional email from PR Fire noted that stories it places on Business Manchester will receive "Guaranteed syndication to Google News, MarketWatch, Reuters, DowJones & LexisNexis".  
In a separate email, a representative from Business Lancashire – part of the PR Fire Group – offered potential clients "guaranteed placement" of paid-for news stories on MSN.com, which receives more than 750 million visits per month. 
The director told Press Gazette that each story posted on the Manchester Gazette receives around 10,000 page views. The website, which gives no indication that it is connected to a PR company, is the second Google result for "Manchester newspaper". On Facebook and Twitter, the Manchester Gazette has tens of thousands of followers, and is accompanied by separate accounts called the Bolton Gazette, Salford Gazette, Rochdale Gazette and Wigan Gazette, all of which use the same logos and link to the Manchester Gazette's website.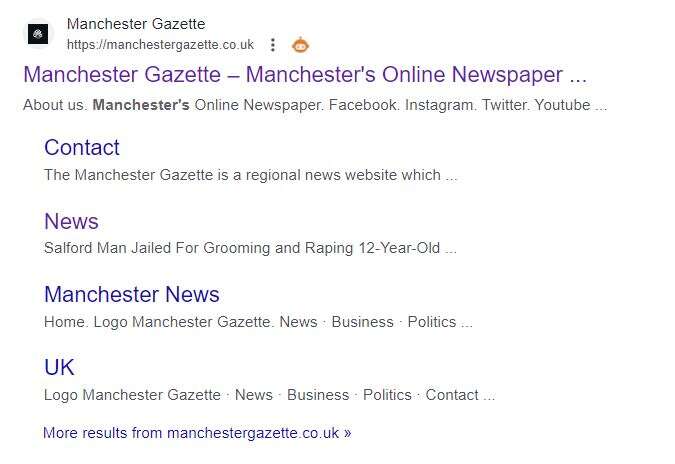 PR Fire also told the reporter that it "worked with" a network of other websites, which represent around 400,000 visits per month (according to a traffic analysis conducted using Similarweb). These websites included titles offering news and analysis related to investment decisions and business, including ABC Money, Law News and Cryptonexa. 
Among the previous campaigns that the company lists as having placed on MSN.com are articles that encourage readers to invest in digital assets such as cryptocurrencies and NFTs without declaring that they are paid-for content, written on behalf of the people selling those assets. 
At time of writing, the lead story on the Manchester Gazette homepage was an article about a "renowned brand" of "top-of-the-range massage chairs" offering discounts. The same story, using exactly the same wording, was published on seven other websites, which all presented it as independent editorial ­– but it was syndicated onto MSN.com and Business Insider. Only Business Insider described the story as a "press release" and on none of the websites was the article flagged as paid content.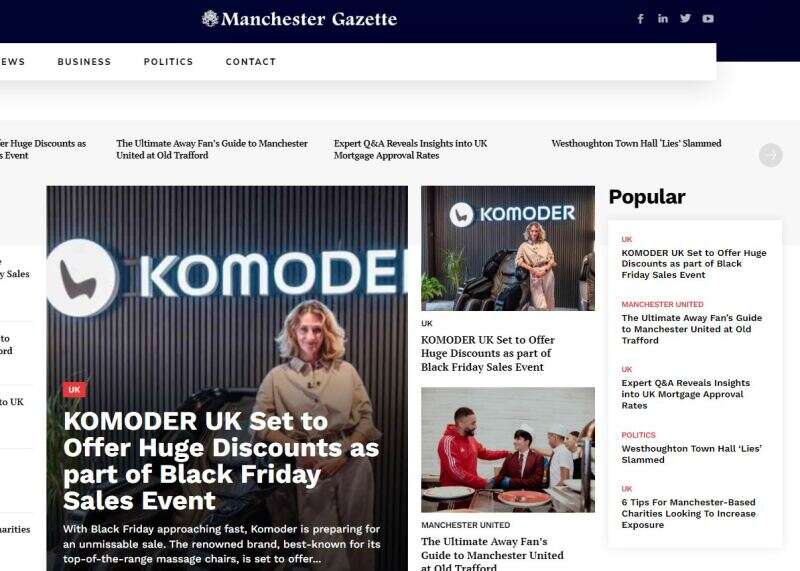 The owner of PR Fire, Sam Allcock, told the New Statesman: "We submit press releases to these publications just like any other PR agency would and they are subject to editorial approval… The final decision on whether it gets published lies with the owner of the publication." 
However, domain registration searches reveal that one of the websites used to distribute the massage chair story, NewsAnyway, was registered by a company called Desert Igloo Ltd, of which Mr Allcock was a director. Allcock has also previously registered other internet domains that appear to be intended to function as news websites, including londongazette.co.uk. 
Allcock is a bylined author on Business Manchester and Business Lancashire.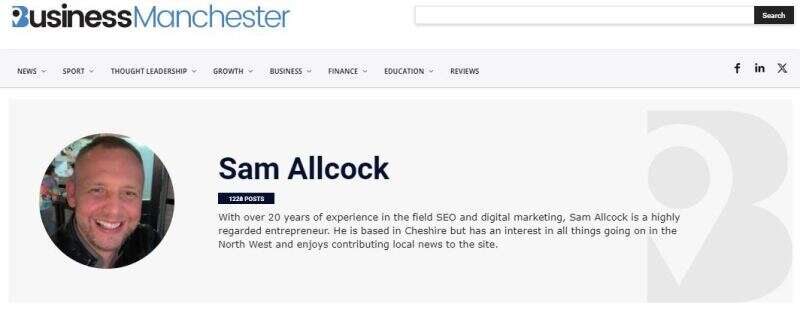 Allcock added that his company pays aggregators to distribute the company's press releases and that "Every release that is published by our aggregators is clearly labelled as a press release." Allcock is listed as the author of a number of articles on "Z News Service", on which articles that appear promotional are listed as news.  
The New Statesman investigation into local news websites was prompted when an editor at the title received an email from PR Fire offering guaranteed placement of stories on a number of websites, including the Manchester Gazette and Business Manchester. Ads could be placed for as little as £95.
Posing as a prospective advertiser, the editor asked PR Fire if it would be possible to run local politics stories on both sites. The editor stipulated that he would have to have complete control over the text and pictures in the stories, and that they would not be marked as advertising.
One of PR Fire's directors guaranteed that the ads would run unedited, "not marked as sponsored or ad", and that the editor would also have control over how the stories were presented on social media.
The Advertising Standards Authority was sent the emails between the prospective client and PR Fire showing that the company "guaranteed" that press releases would run unedited and unmarked as paid content in these ostensibly editorial publications.
The ASA was also shown materials detailing a list of paid-for pieces that the company had previously placed on MSN.com via syndication from these websites, and PR Fire's open admission that "MSN will look like editorial".
However, the Manchester Gazette told the regulator that the pieces were "not advertising material according to their records", and the ASA accepted this explanation, concluding that PR Fire's press releases were "subject to some degree of editorial approval".
The ASA noted that one of the pieces that had been referred to it as disguised advertising was subsequently marked as "sponsored editorial", but again took no action. 
Email pged@pressgazette.co.uk to point out mistakes, provide story tips or send in a letter for publication on our "Letters Page" blog