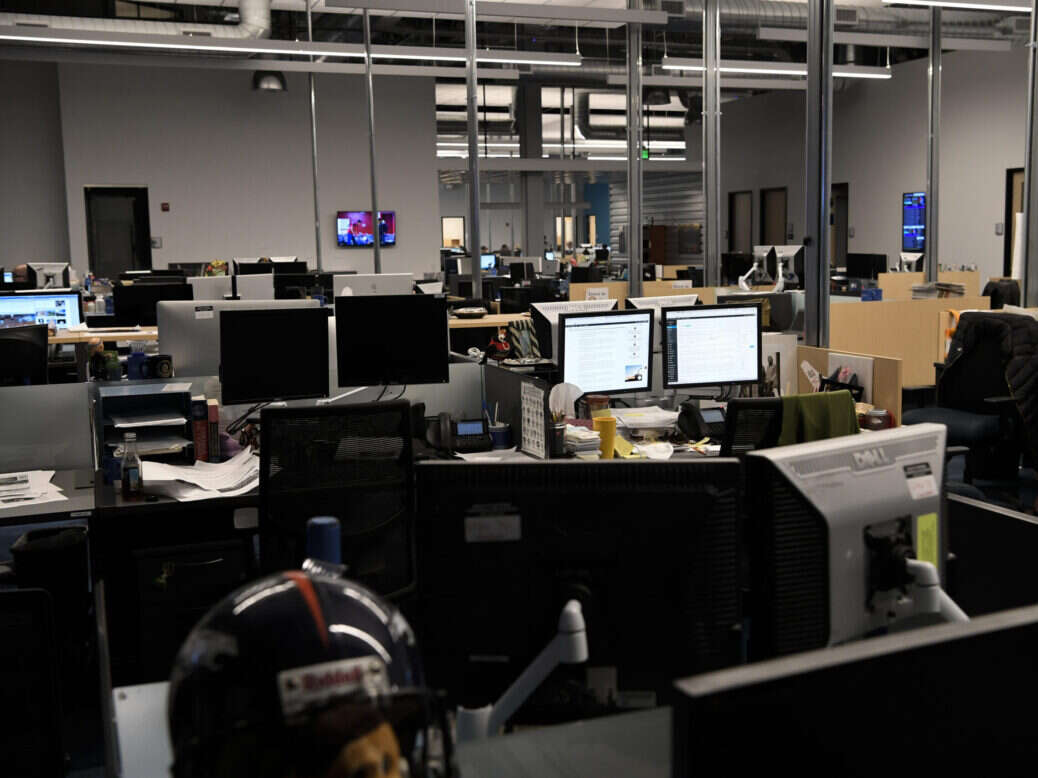 For a number of publishers, content automation is now an integral feature of their newsrooms. It should be remembered, however, that even experienced users of automated journalism at some point had to make a leap into the unknown. Anna Karin Tilleby of NTM in Sweden and Bergens TidendeI's Jan Stian Vold discuss what first drove them to pursue automation, editorial and readership reactions, and the lessons they have both learned along the way.  
Scandinavia is now a global leader the use of automated editorial content, but it was not always this way.
Indeed, there was a time when, like many publishers in less mature markets today, newsrooms had an array of queries and concerns regarding the quality and value of automated copy, the reaction of their readers, and what the implications of automation might be for the future of human journalists.
This was certainly the case when, in 2016, Swedish publisher NTM enlisted the help of United Robots to build a "Sports bot" in order to increase its depth of regional lower-tier football coverage.
"We were certainly among the first wave," acknowledges Anna Karin Tilleby, NTM's project manager for content development. "Yes, the idea was to find a way of writing about the leagues and teams we hadn't been able to cover, but curiosity also played a very big part. We really wanted to see what this technology could do and how it might work."
Fast forward more than five years and the tech has most certainly proven its value. In 2021, NTM's robot-written articles 9.4 million logged-in page views and generated 952 conversions to paying subscribers.  Driving subscribers was not part of the original vision, but the use of robots has been adapted and expanded in conjunction with changes at NTM itself. "At the time, we weren't running a subscriptions model, so for us the most important goals were driving page-views and making reporting more efficient," Tilleby explains. "It evolved as we did."
That evolution has led to the implementation of four robots, reporting on sports; traffic; company registrations and bankruptcies; and real estate. The publisher set up a dedicated soccer vertical driven by automated content, publishing 850 articles a month on games at all levels in the Östergötland region, even adding the ability to conduct and incorporate post-game manager interviews via text message. DC Thomson, publisher of the Aberdeen Press & Journal, is currently running a pilot scheme leveraging the same technology for junior football matches – the first of its kind in the UK market.
Data-driven journalism
At Norwegian newspaper Bergens Tidende (BT), curiosity was also a major driver when the newsroom decided to investigate opportunities in real estate news automation. "It was something of an experiment," Jan Stian Vold, project lead at BT, says of the 2019 decision to engage United Robots. "We felt something exciting was happening and we wanted to be a part of it."
Unlike at NTM, however, the strategy from the get-go was to leverage automation to drive subscriptions. "You can go for subscriptions or page impressions, and more and more of our revenues are coming through the former, as opposed to digital advertising," Vold explains. "Local real estate was somewhere we could see real potential value – lots of data, lots of interest – but we've still been somewhat overwhelmed by the numbers since."
The use of the United Robots content-enabled BT to create a Homes Sales section, with its geotagged content responsible for 3-4 % of all article conversions across the site. 12,000 automated articles are published annually, generating about three million page views. The articles have thus far sold 1,500 subscriptions.
"That's a very substantial number for us," explains Vold. "We now cover the local real estate market on a level that nobody was doing before and is not being done anywhere else. The reader feedback confirms it's also adding considerable value to existing subscriptions."
The success has seen BT introduce a Business Robot, profiling local companies based on their annual reports. This has all been developed with the involvement of only one human journalist, Vold himself. In fact, when the project first began, he was serving as news editor, a fact he believes helped to ensure wider buy-in from across the newsroom. "I would say the response was generally quite positive," he recalls. "You will always encounter some sceptical voices, but that was mostly around how we would articulate it to our readers and what their reaction might be.
"As the project has gone along, our journalists increasingly see the value across a number of levels. They understand that it's producing relevant content to our readers and that that's reflected in the numbers. They also appreciate that it serves as a tool for their own work; all this data can help drive great stories and investigative journalism – looking at underlying real estate trends, for example. We also recently ran a piece on the lack of female leaders across local businesses, for example, using the data we now sit on through our business bot."
Informed readers
Vold points to the fact that, at the time of our conversation, the most read article on the site is a profile of a local toy shop – proof that readers are actively engaging with the automated content being produced. Both he and Tilleby acknowledge the need to be upfront about the use of automation to ones readers, while at the same time never losing sight of the fact that it must be treated and presented as editorial content in its own right.
"I don't think readers typically differentiate between robot and human texts – what matters is that it's something they want to read," says Tilleby. "It's by-lined, with explainers about how the content is generated, so we're certainly not trying to hide the use of robots, but it's published alongside our regular content. I think it's important for newsrooms to know that you need to properly integrate your robot journalism into the wider content feed, not treat it as something other, or hide it away in some segregated part of your site."
"Of course, there are some things a robot can't do – the human angle, the elegant, longform prose," Vold adds. "But a well-trained robot can imitate many, many parts of the journalistic process and do so incredibly well. These articles need to be of a quality that they can appear on the front page and blend in with the rest of our content.
"It must be treated like journalism and that comes down to having the project led by a person who understands editorial and the standards that are required. It's an iterative process, training and tweaking, but that's also the case with any trainee journalist."
---
Read United Robots'  12-page report on newsroom automation: It explains what it is and how it can make journalism better.
---
Journalists first
Both project leads point to the value of their collaboration with United Robots in working on those tweaks and changes – "It is a true partnership," says Tilleby – enabling automation to be led on the publisher side by the newsroom, rather than the technology function. Having started with one robot, both have gone on to incorporate more into their teams, but, when it comes to further expansion, Vold is clear that one should never lose sight of the core driving factor: ones readers.
"I can feel a little like a boy in a candy store," he chuckles. "There are so many areas we can explore so long as the data is available and so many options. But you must remember not to kill the readers with too much information. Just because you can do it, does not mean you should. Is there a desire for that content? Will it bring value? Whatever you do must have editorial relevance."
"Look at the numbers," Tilleby advises. "What works? What doesn't work? Use data and analytics to understand what you are missing and then investigate how a robot can help you fix that. There are so many possibilities, but you should let the numbers lead the decision."
Watch the United Robots webinar produced with INMA entitled: Robot journalism, why risk it?
Email pged@pressgazette.co.uk to point out mistakes, provide story tips or send in a letter for publication on our "Letters Page" blog