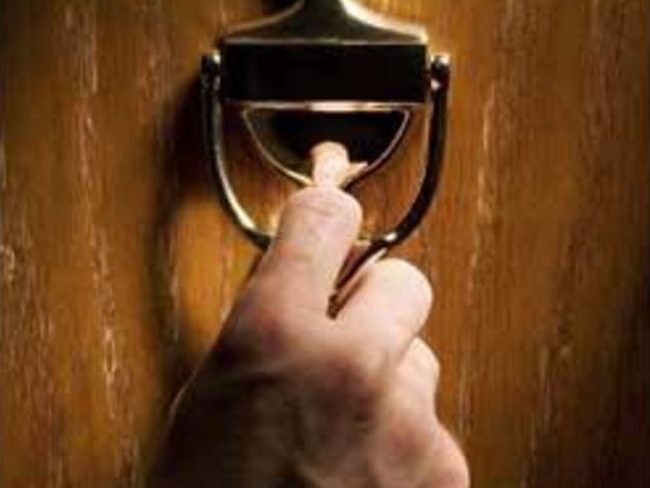 It was suggested to me yesterday on Twitter that journalists should refrain from contacting the families of those killed in the Manchester terror attack out of respect.
I would argue that when you are writing a story about someone's death or serious injury it would be disrespectful not to contact the family. This gives them a chance to put their comments on the record and gives the reporter an opportunity to make sure they get their facts right.
It is a task which no journalist enjoys, but it has to be done. And as a mark of respect it is something which should be done face to face.
That said, there are limits.
If anyone involved has said they do not want to be contacted and has communicated this, either directly or via the police, this has to be respected.
People only have to tell press regulator IPSO and it will send a Private Advisory Notice to all its members (and to other media as well) asking them to refrain from getting in touch. I'm told that these notices do work and are taken seriously by editors.
Yesterday there were attacks on social media of journalists who had sought to make contact with those who had family members missing in the Manchester attack.
This is understandable and something many journalists will have experienced first hand when making enquiries after tragic incidents.
But it is worth noting a 2012 study by Liverpool John Moores University which interviewed bereavement groups and families.
One mother of a murder victim told researchers that lack of interest from the media after her son's death added a "further layer of hurt to her bereavement".
Others spoke of the additional hurt caused by journalists refraining from contacting them and getting inaccurate information from social media.
Painful as so-called "death knocks" are for journalists, they are far better than adding to a family's hurt by getting the facts wrong.
It is also worth noting that such interviews are a huge source of public interest stories. In my own experience as a local newspaper journalist I was once tasked with doorstepping a father-of-four whose wife had committed suicide in dramatic circumstances earlier that day.
I was in two minds about even getting out of the car. It would have been easy to lie to the editor and say the man wasn't in.
When I knocked on the door and explained I was from the local paper he welcomed me in and handed me a statement. In it he attacked local health bosses and explained that he had been trying for weeks to get his wife sectioned for her own safety.
Journalists have undoubtedly been guilty of gross intrusion in the past. The News of the World hacked the phones of murder victims and the mother of one of those killed in the July 2005 terror attack in London.
It is also worth noting this thread posted on Twitter yesterday which appears to chronicle some unjustifiable press behaviour towards a previous terror attack victim.
Enquiries should be made lawfully, and within the Editors' Code, which states: "In cases involving personal grief or shock, enquiries and approaches must be made with sympathy and discretion and publication handled sensitively. These provisions should not restrict the right to report legal proceedings."
The Editors' Codebook provides some more detailed advice around this. It warns against:
The use of gratuitously gory information in pictures or stories at a time of grief
Unnecessarily ridiculing the manner of death
Publishing a picture of the subject engaged in obviously private, or embarrassing, activity.
Journalists should be careful not to publish the identity of a deceased person before their close family have been informed.
Clause 3 of the Editors' Code also warns journalists: "They must not persist in questioning, telephoning, pursuing or photographing individuals once asked to desist; nor remain on property when asked to leave and must not follow them. If requested, they must identify themselves and whom they represent."
The other usual rules apply.
On privacy: "Everyone is entitled to respect for his or her private and family life, home, health and correspondence, including digital communications."
Hospitals: "Journalists must identify themselves and obtain permission from a responsible executive before entering non-public areas of hospitals or similar institutions to pursue enquiries."
And on subterfuge – journalists should not engage in misrepresentation.
Journalists should remember that if their publisher is a member of IPSO then adherence to the Code of Conduct will be written into their contract.
Anyone who feels put under pressure to break the rules should call the IPSO whistleblowers hotline in confidence on 0800 032 0243.
UPDATE: 2.50pm, a reader who asked not to be named has been in touch to offer this alternative perspective:
"Some years ago I was burgled and after a fashion my property was returned to me thanks to some very minor sleuthing on the part of a friend (not dissimilar to the "find my iPhone" stories which were subsequently de rigeur for a while in the early 2010s).
"The police asked if they might have a local journalist contact me. I said no thank you. The journalist contacted me anyway, incessantly, and I ignored the calls and pleading voicemails.
"The journalist eventually ran a story in a local newspaper with my name in it, which caused me to be inundated with threatening messages, cars driving slowly past my house, mysterious phone calls, et cetera. Unpleasant and stressful.
"I complained to the PCC and the outcome was that she did nothing wrong as the police had supplied the information to her and I had not explicitly told her I did not wish to be mentioned.
"The solution you propose in your article – "simply" contacting IPSO – is not a) an obvious or well-understood mechanic or b) a high priority for people who are literally within a few hours of having lost a dearly loved son, daughter, brother, sister. Even if it were something people understood it would not be at the forefront of their mind at such a time as you can probably imagine.
"Equally your remark that people should just tell journalists "I don't want to talk to you" doesn't address the huge emotional fatigue placed on someone by repeated phone calls, text messages, emails, notes under the door, Facebook messages, and tweets. Imagine having 20 automated "Hi I heard you were in a car accident" phone calls in a single day, and that this day happens to be the day that your son died.
"I would therefore propose that a better solution would be for the police – who are given professional training on how to deal with such topics sensitively – ask the families of victims whether they wish to be contacted by the press. (This neatly addresses the good work journalists do in cases where there is a story the family do think should be told.) The police should then update IPSO on who can be contacted, and journalists can obtain their details directly and without bothering those who are grieving.
"It would be helpful, too, if contacting those who have asked IPSO to issue an advisory note were not just optional, as it is today.
"It would save an awful lot of grieving families an awful lot of undue stress, and as far as I can tell have no real impact on the ability of the press to do its job."
Email pged@pressgazette.co.uk to point out mistakes, provide story tips or send in a letter for publication on our "Letters Page" blog